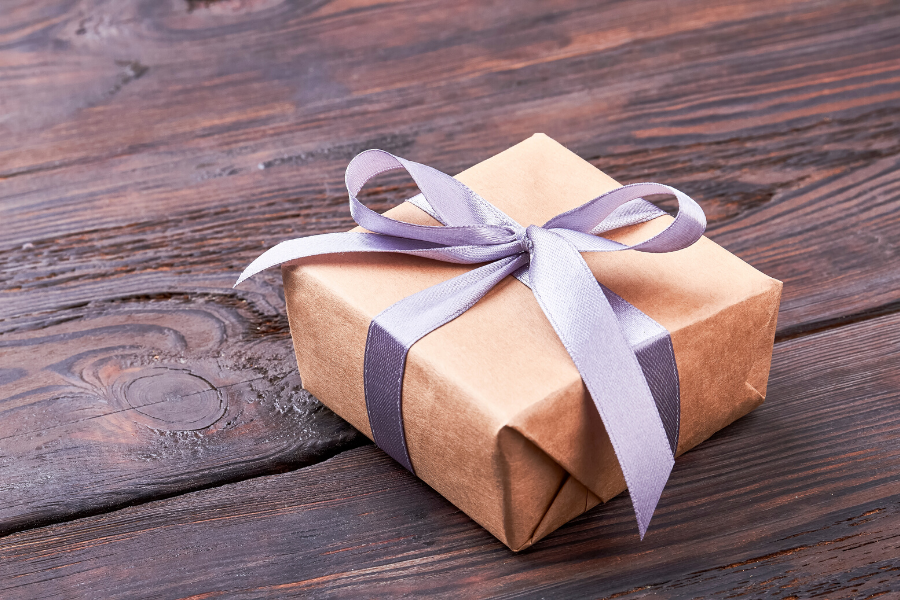 Hostess gifts are such a sweet way to show your appreciation for being invited into someone's home. I've been on both the receiving end and the giving end of hostess gifts, and I wanted to share with you some of my favorites over the years.
Gift Ideas:
1. Herbal & Speciality Teas – You can tuck some into a little gift bag along with a beautiful mug and some fillable tea bags. Bulk Herb Store carries some tea sample packs so you can have them on hand to divide up into separate gift bags ready to go. Tea Forte has some beautiful tea gift packages too. Pique Tea crystals have become a favorite in our home.
2. Coffee – If you know your hosts are coffee drinkers, there are many options to choose from in this category. Make sure you know if they have a grinder before bringing over whole beans. Lavazza has become a favorite to brew in our home.
3. Chocolate – I enjoy putting together a variety of gourmet chocolates from my local grocery store. Lindt & Ghirardelli are easy to find and a treat that gets consumed pretty fast. Costco is another great source to put together chocolate or treat gift.
4. Perpetual Calendars – This is a gift that is enjoyed throughout the year. I rotate the perpetual calendars I've received as gifts from year to year and love the reminder of the gift giver as it's sitting on my counter right where I wash dishes. My Utmost for His Highest is a favorite along with this cute Peanuts one.
5. Kitchen Towels – Williams-Sonoma has been a favorite place to pick up gift dish towels as they are absorbent, leave no lint, wash up beautifully and last a long time. I love the Fecido dish towel too.
6. Luxurious Dishwashing Liquid – Mrs. Meyers or another specialty brand that your hostess probably wouldn't splurge on is always a nice treat.
7. Kitchen Bar Soap with a Soap Dish – The Sink Salt bars from Apple Valley Natural Soap are a staple in my kitchen, so when I order my bar, I like to order a few extras along with soap placemats to keep on hand.
8. Simple Kitchen Accessory – Wooden spoons, salad tongs, spatulas, fun measuring spoons, an apron or some beautiful paper napkins (IKEA has some great napkins) are all nice and always handy.
9. Candles – Pick out a good quality candle that is a favorite in your home and keep an extra one or two on hand as a gift. Frasier Fir and Woodfire are two of my holiday favorites.
10. Hand Lotion – Always a welcome and useful gift. Deep Steep Body Butter is one of my favorites.
Bonus Item: Small Devotional Books are also a great Hostess Gift – Garden of Truth or Seasons of the Heart are both beautiful and truth-filled options.
Being Prepared:
It helps to keep some items on hand, so you are ready to go with a gift in hand. Keep an area in your home stocked with several gifts and if your budget allows, pick up items when you see they're on sale. A simple gift bag (pick some up at your local dollar store) and you are ready to bless your hostess with a thoughtful and useful gift.
What are some of your favorite hostess gifts to give and what are some favorites you've received?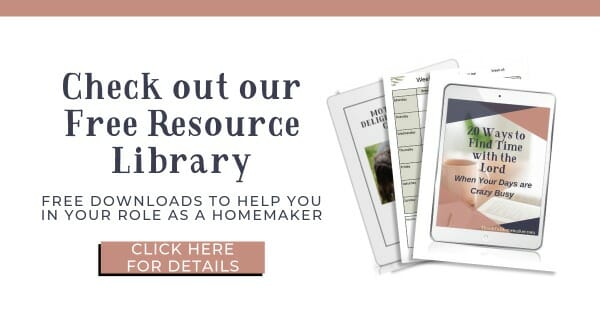 Related Links:
Christ-Centered Christmas Gift Guide 2017
14 Simple Outreach Ideas with an Eternal Focus
SaveSave
SaveSave