2020 Christ-Focused Christmas Gift Guide for the Whole Family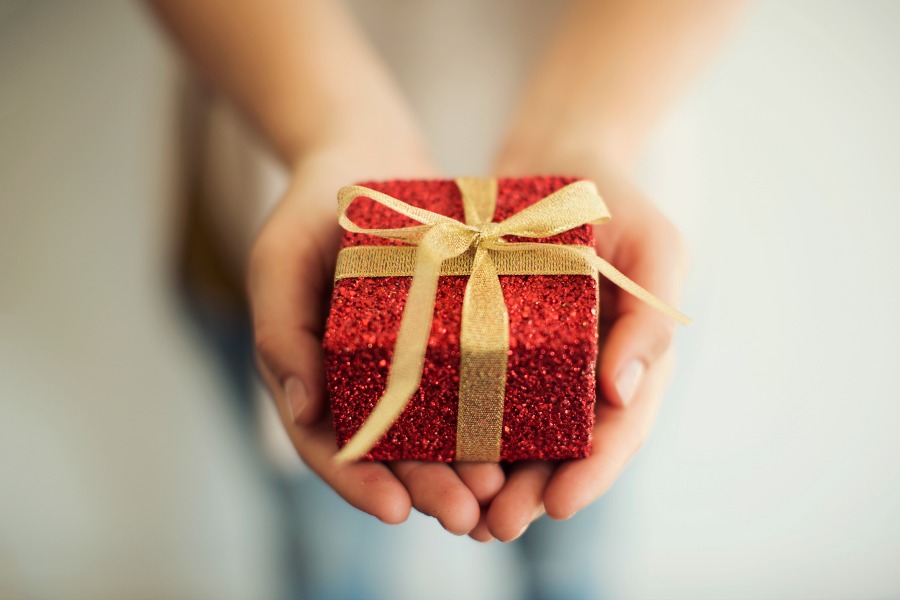 Christmas shopping can get a bit overwhelming and I wanted to help you (and myself) to make it a bit less complicated. I love to find gifts for family and friends that point to Jesus. This will not be your typical Christmas gift guide but one I hope will help you and your gift receivers keep their eyes focused on the eternal. My hope also is to simplify your shopping time with many items being purchased from smaller businesses right online. (Some of the links in the post are affiliate links please know this doesn't change your cost but helps to support the cost of the blog here – so thank you in advance for a purchase! See my full disclosure here. )
Christmas shopping can get a bit overwhelming and I wanted to help you (and myself) to make it a bit less complicated. I love to find gifts for family and friends that point to Jesus.
Please make sure to click on the main link to each site where it's provided. Many of these companies have some unique items you won't find in just any store.
*Please note not every gift is "Christian" but I've shared some that are just unique and also fit into the small business category. Also, I don't affirm every aspect of every resource, and inclusion on this page doesn't equate to a full endorsement of all an author's works. Please always hold to the Bible as your primary source of truth.
The Compassion Gift Catalog is a great place to shop too! You can also sponsor a child and sharing the love of Jesus with them would be a wonderful Christmas present for them and their family.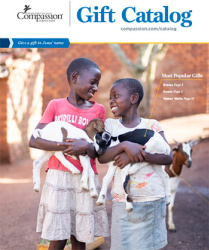 Hoping this is a help to you this Christmas season!
*My Gift Book of the year for friends and family is Unfolding Grace: 40 Guided Readings Through the Bible from Crossway
The Gift Guide
Women & Teen Girls:
As you shop their sites below there are some great options for teen girls on your list too.
ESV Gospel TransformationStudy Bible: Christ in All of Scripture, Grace for all of Life God from Crossway

Contentment: Seeing God's Goodness by Megan Hill
You're Not Enough (and that's okay): Escaping the Toxic Culture of Self-Love by Allie Beth Stuckey
Becoming Elisabeth Elliot by Ellen Vaughn (See my post here for other Elisabeth Elliot book recommendations)
6 Month Prayer Journal from Val Marie Paper
GraceLaced Book by Ruth Chou Simons is a gorgeous book but more than that it is a seasonal devotional book deeply rooted in God's promises. This is a beautiful gift for any woman on your list. She has some new resources that look good too: Garden of Truth, Beholding and Becoming: The Art or Everyday Worship and a He Holds All Things Together 20201 Calendar. Her website has gorgeous prints and jewelry too so check it out. I love her notecards and would love to receive them as a gift!
The Daily Grace Scripture Memory Journal from The Daily Grace Company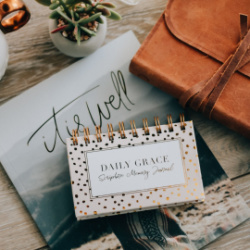 Deeply Rooted Magazine Subscription – This would be a well-loved gift for any woman on your list – you included. Do check out this link, the magazine is full of solid theological articles and is absolutely beautiful.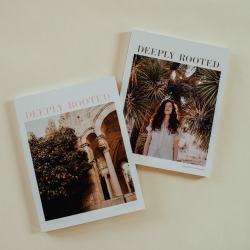 Wild & Free Supply – Beautiful handmade leather bags and all the proceeds help to support Church plants and pastor training in developing countries. Check out their about page here for more information. I have two of their handbags and they are my favorite go-to bags.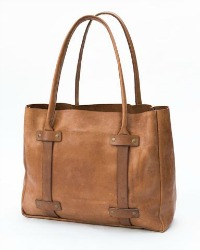 Sola Gratia Co. – My friend Carmen has a lovely shop that sells reformed apparel and home decor. There's something for everyone on your list here. This Elisabeth Elliot Print is on my Wishlist!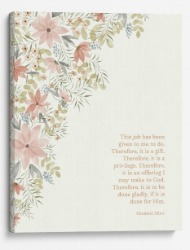 Thankful Homemaker Shop – Sweet Mugs, Sweatshirts and Tote Bags all make great gifts for your favorite homemaker. This is my favorite shirt!
Voice of the Martyrs Prayer Calendar 2021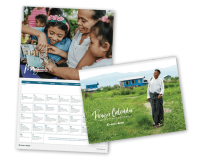 Storiarts – This is an adorable site for the book lover or writer on your list. You just need to take a peek – my daughter bought me this beautiful Romans 12 scarf for my birthday. I know I'll be ordering gifts from it this year (maybe for myself ;))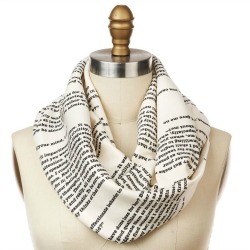 Crew & Co. has some sweet travel size scripture memory cards. I keep these hanging off my purse. There are some other great gift ideas at their shop.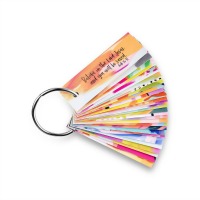 Five Year Journal from Unbound Planner. I have one and love it!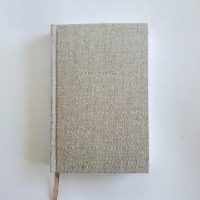 ESV Illuminated Scripture Journals from Crossway
Journal from Well Watered Women (so many to choose from – The Give Me Jesus is still my personal favorite). They have some fun Bookmarks to include with your journal and book gifts too.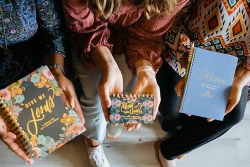 Men & Teen Guys:
Dispatches from the Frontis a great video gift series that the whole family would enjoy. There's a new series out called Luke's Dispatches. The book below is a great gift too.
By What Standard? God's World…God's Rules by Founders.org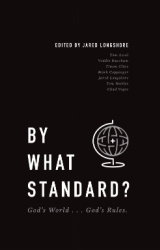 Gentle and Lowly: The Heart of Christ for Sinners and Sufferers by Dane Ortlund
A Little Book on the Christian Life by John Calvin
Every Moment Holy Pocket Edition by McKelvey Douglas
Piercing the Heavens: Prayers of the Puritans by Robert Elmer
Wretched Radio – Great study resources and you can't go wrong with any of them. We love any of the Drive-By Series. Drive-By False Teaching is on my wishlist.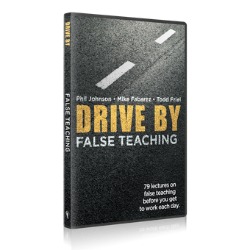 ESV Systematic Theology Study Bible from Crossway. This is a great resource. If you get it for your husband you will benefit too!
ESV Family Devotional Bible from Crossway. This is a great tool to help your husband (or son or son-in-law) to lead family devotions.
Men's Prayer Journal from Val Marie Paper.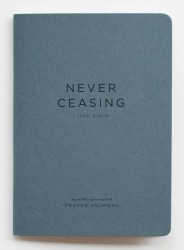 ESV Double Column Journaling Bible– Such a great way to encourage the men in your life to leave a legacy of God's Word to your family. These bible marking pens are a favorite too!

The Radical Book for Kids: Exploring the Roots and Shoots of Faith by Champ Thornton. This is a great devotional tool for families and teens will love the book to read on their own too. Packed full of great biblical truth.
A Hearty Manly Mug from Alewine Pottery. This is a favorite pottery stop for us in Gatlinburg whenever we stop. Sho the site and you may find some unique gifts for others on your list too.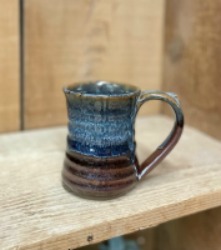 Subscription to Tabletalk Magazine from Ligonier.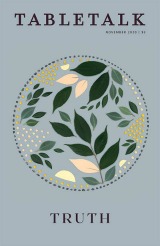 Missional Wear – For unique, reformed items of all kinds check out Missional Wear – it's not just clothing and you can find some gifts for the men in your life here. Like these cool theologian statues. There are some options for ladies and kids at this site too.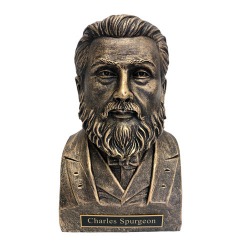 Teen books from Westminster – There's a great selection of solid resources here for any teen or young adult on your list. Sharing a few of favorite picks below:
God is Always Better Than We Can Imagine by Iain Wright
How Christmas Can Change Your Life: Answers to the Ten Most Common Questions About Christmas by Josh Moody
Puritan: All of Life to the Glory of God DVD Set
Answers Magazine Subscription from Answers in Genesis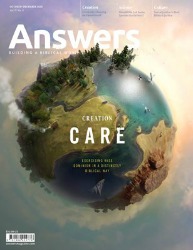 Expositor Magazine Subscription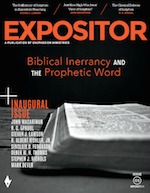 Children:
Westminster Children's Book Selections are where I usually tend to do my shopping. I know they are solid and I can depend on them for gifts for everyone on my list. Sharing a few favorites below:
Any of the Children Books from The Good Book Company. I buy every book they come out with for my grandbabies. They are such solid resources and I love reading them too! I just ordered for them Jesus Christmas for this year.
Any of the Children's Books by R.C. Sproul from Ligonier. These will be loved for generations in your family. I've linked to their main page for children's resources so you need to look through them to find R.C. Sproul's books for kids. My top pick below:
Tiny Theologians – This is a new resource for me this year and I'm going to pick up the ABC's of the Attributes of God for my littles.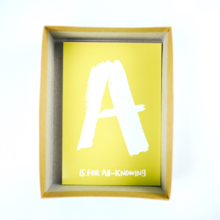 The Twelve Names of Christmas Ornaments from Family Life
Jonathan Park Audio Series – These are a favorite to listen to at home or in the car for adults too.
His Kids Company has some adorable shirts and other faith-based items for the kids on your list. This Books of the Bible Placemat is on my list to pick up this year.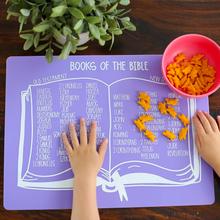 Sola Gratia – Cute clothing option for the littles on your list.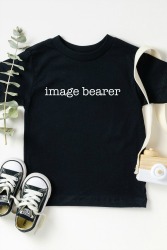 Answers in Genesis has some great gifts for all ages of kids on your list. The Answers Books are a favorite.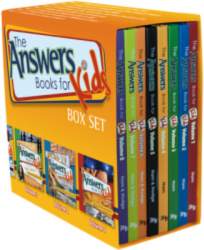 Experience Gifts:
Don't overlook the simple gift of making a memory with someone. Homemade coupons to take them to a movie, make them dinner, clean their house, the possibilities are endless here.
Memberships to local zoos, nature centers, or museums are favorites with young families.
Subscription box services offer gift certificates and some have one-time purchase options too. Kiwi-Crate is one I've used for my grandkids that they've enjoyed.
Dinner services like Hello Fresh or Blue Apron are fun gift ideas too.
Chatbooks has gift certificate options for the photo album maker or photo album procrastinator on your list.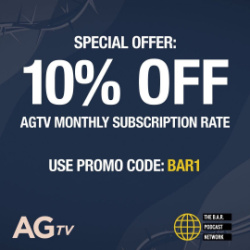 AGTV is a new Christian streaming service that exists to guard and proclaim the biblical gospel of Christ crucified and is from the creators of the American Gospel Movies. If you enter the code – BAR1 – you can get 10% off your monthly subscription. Check out all the great programs they have here with more to come. It makes a great gift too!
Neighbors & Outreach Ideas:
The four evangelistic books listed below are all from The Good Book Company and are great to give out to friends and family. You can add a homemade baked good (or chocolate) and a gift certificate to a favorite store or restaurant and tuck in the Good News of The Gospel!
Christmas Playlist by Alistair Begg
So This is Christmas by Rico Tice
Christmas Uncut by Carl Laferton
An Even Better Christmas by Matt Chandler
Another great option to tuck in a gift from a friend or family is from Wretched Radio their evangelistic resource, The Man Who Split Time goes through 22 reasons why Jesus is God.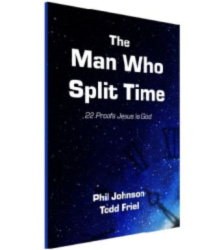 Christmas Cards – Answers in Genesis has some of my favorites. We like to add in a favorite gospel tract or booklet into each card.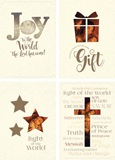 For some other ideas check out: 10 Simple & Practical Hostess Gifts, Christ-Centered Gift Guide from 2017 and 14 Simple Outreach Gifts with an Eternal Focus.
A Fun & Easy Outreach Tip:
My friend Denise's family gave us a great idea to share Christ as we're running errands. They buy an outreach book (like any of those four listed above) in a larger quantity, wrap them and keep them handy to wish a Merry Christmas to anyone they encounter. We keep them in both cars and I always have one or two handy in my purse. It's a simple way to hand out the truth of Jesus and the receiver loves getting a wrapped gift (who doesn't?). The gift is well received by all and we haven't had one gift denied.
Those are some of the items on my list for this year.
What are some eternal focused gift ideas you love to give to family and friends? Please share it with us here in the comments below!
And being found in human form, he humbled himself by becoming obedient to the point of death, even death on a cross.

~ Philippians 2:8
SaveSave
SaveSave
SaveSave
SaveSave