Podcast EP 77: Simple Summertime Meal Planning Tips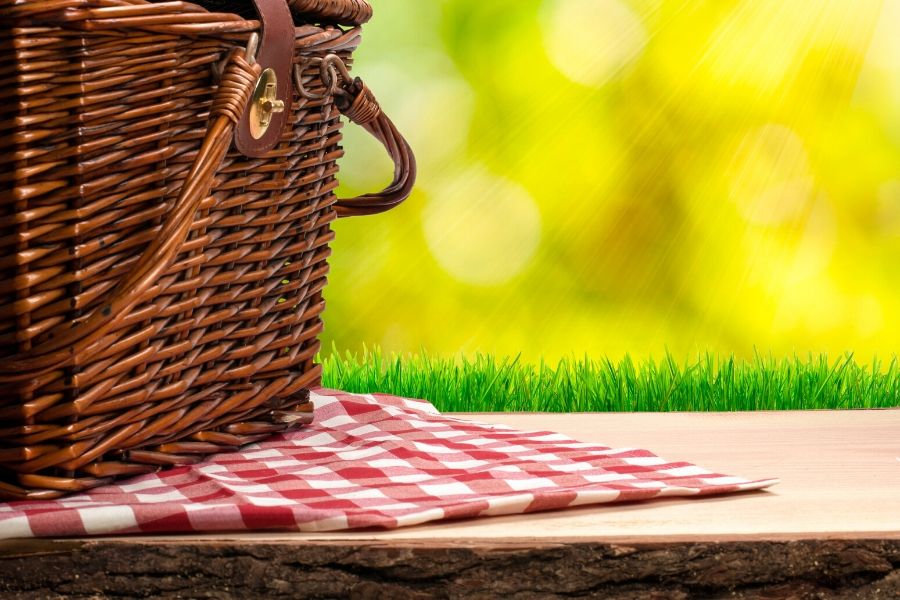 "Take a little time to make ordinary things extraordinary."
~ Emilie Barnes ~
Summer is a natural time for me to get off my routine of menu planning. In the winter, we're more apt to stick to a schedule, but summer brings about a more flexible and changing calendar.
Along with that, I find myself getting out of planning meals like I do when inside in the winter months. I'm not too fond of it when I do this because it takes up more time and costs more money when I don't take the time to meal plan.
(You can read the post below in 5 minutes or listen in to the podcast at 12 minutes)
Related Articles:
Podcast EP 12: Simple Menu Planning Tips
Menu Planning Made Easy Online Course
I'm sharing some simple tips that will help you to stick with meal planning over the summer. Menu planning is a time and money saver, and I don't know about you, but I would sure like to have more time to enjoy my summer months.
Sharing some simple tips that will help you to stick with meal planning over the summer.
Ten Tips for Simple Menu Planning in the Summer Months
1. Take the time to meal plan for all three meals. It isn't necessary, but it does help me to plan my grocery list, and it is so nice to look at the menu plan before bed to see what is on the plan for the next day.
2. Have the same menu plan each week for breakfast meals. Pick 2-3 breakfast meals your family loves and rotate them throughout the week. (See Simple & Healthy Breakfast Ideas)
3. Make sure you work in leftovers for lunch. You can cook a little extra for dinner to make sure you have leftovers for lunch. Otherwise, use the same strategy you did for breakfast. Make a list of 4-5 lunch options that your family loves and rotate those throughout the week. (See Simple & Healthy Lunch Ideas)
4. Make sure to meal plan and shop on a day that works best for your schedule. I meal plan weekly on Sunday nights and shop on Monday mornings. You may be a biweekly planner or monthly. Just make sure it works well with your family calendar.
5. Plan for on-the-go lunches for working husbands or school kids. 100 Days of Real Food is a great place to find creative, easy, and healthy packed lunch options. Batch cook or prepare items for packed lunches ahead of time for the whole week. Clean your salad greens, cut up veggies, and hard-boil eggs so you have quick items handy for packed lunches.
6. Work leftovers into your menu plan so you can cook once and eat twice. We love bowl meals to get rid of leftovers (more in the podcast on this). Here is the microwave splash cover I'm loving!
7. Plan picnic-style meals and head to a park once a week for dinner and playtime with the family. Some of our favorite dinners are summer sausage, cut-up veggies, fruit, crackers, cheese, and a good piece of dark chocolate.
8. Use your grill and plan side dishes that don't need heat. Salads and cut-up fruit and vegetables with dip are great ways to add nutrition and easy clean up to meals.
9. Keep your online recipes sorted well either in Evernote or, my favorite, the Paprika App. I like to print out commonly used ones and organize them in a Recipe Binder. Although with the Paprika App, I rarely print them out anymore but view them on my tablet or phone.
10. Utilize a meal planning service that does the work for you. Blue Apron or Hello Fresh are two of many options out there. Splendid Spoon has been a favorite here. Or check out my Menu Planning Made Easy Online Course Here or click on the image below.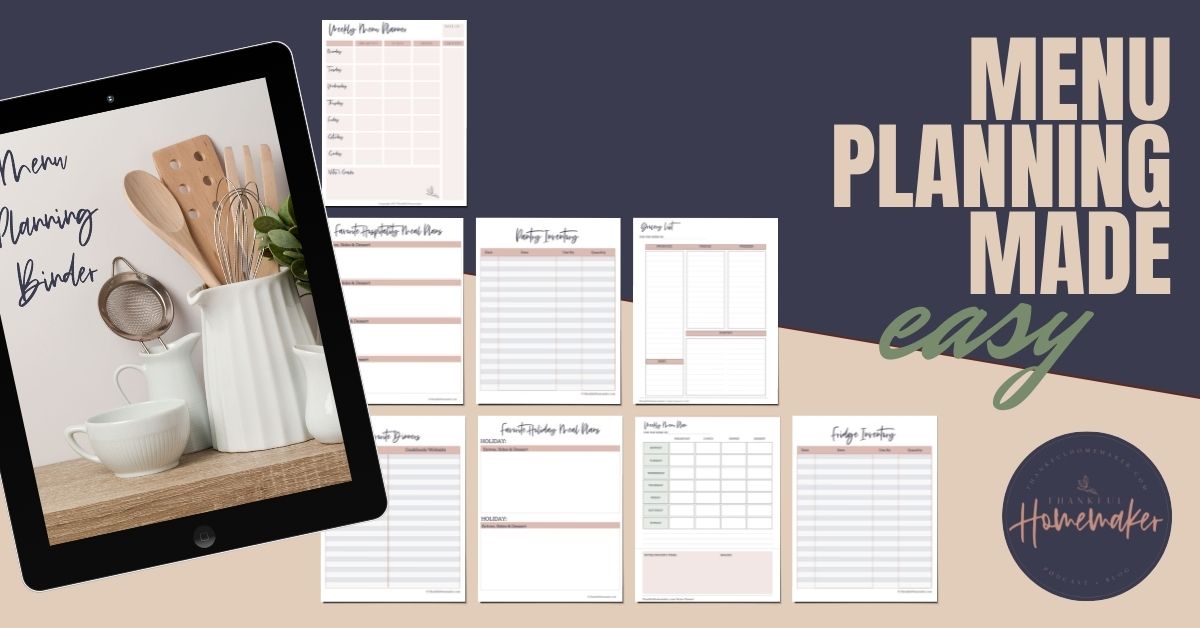 My last tip and one I really want to encourage you in is to just resolve to do it.
I guarantee if you would menu plan for a month, you would not want to go back to waking up and trying to decide, "What's for Dinner?"
"People who love to eat are always the best people."

~ Julia Child ~
Related Links:
Tovolo Vented Collapsible Microwave Splatter Proof Food Plate Cover
Menu Planning Made Easy Online Course
My Favorite Menu Planning Sheet