Podcast EP 78: Where is My Hope?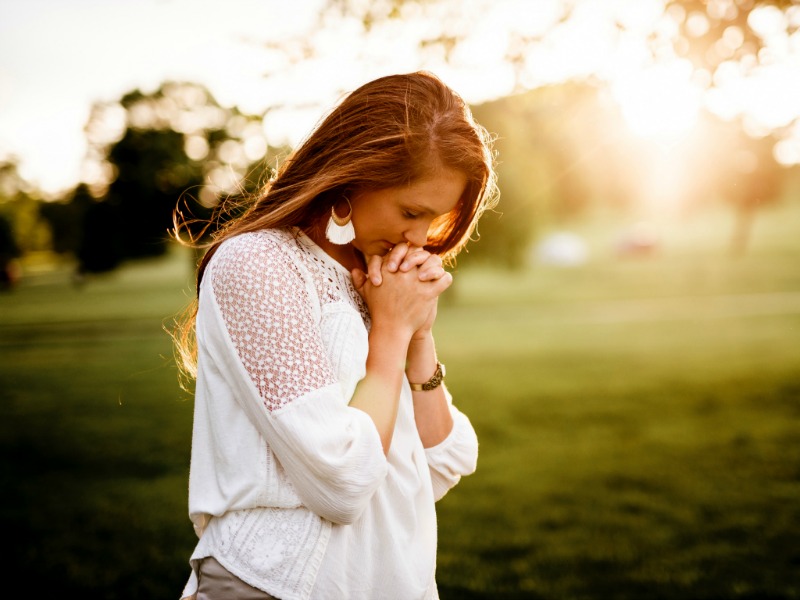 As Christians, we know we are going to face difficulties in this life (1 Peter 1:6-7). We are going to deal with failure and discouragement and become more and more aware of our weaknesses and the indwelling sin still within us as we walk on this earth.
You can read the shortened version of the episode (5 minutes) or listen in to the podcast (24 minutes), where I share more information:
Related Links
The Gospel Condensed sermon by Doug Ferrell
We have family issues, struggling marriages, prodigal children, health difficulties, broken relationships, our sinful struggles, disappointments, and the list can go on and on.
Where do we turn to in these times? Where do our hearts focus? Are they on the Lord and what He has done for us (Romans 8:1), or do we find ourselves trying to pull ourselves up by our bootstraps? Maybe we try to fix, control, or just ignore the issues in our lives?
Our victory is won. We have a Savior to turn to always in these hard times. This post today is more a reminder and encouragement to my own soul as I can get caught up with my eyes on the cares and difficulties of this world and forget that we serve a Risen Savior who is alive, seated at the right hand of God and continually interceding for us. Because of Jesus, we can say, "it is well with my soul."
Christ's Victory is Already Accomplished:
I want to remind us of the hope we have if we are in Christ because of Jesus' resurrection. Hope reminds us to look ahead – we are living in the already, but not yet. There is hope to come. Hope fixes our eyes on the unseen and helps to sustain us as we walk day by day in this fallen world.
Future hope reminds me that in those struggles and difficulties and even amid our sin, we're not alone. Jesus will never abandon us (Hebrews 13:5), and He will use every one of these moments to mold us more into the image of Christ (Romans 8:28).
Because of Jesus, we have a way to reach God. We don't have to deal with rituals or sacrifices or making atonement for our sins. Through Christ – because of Jesus' death and resurrection on our behalf – we are now free to be with God and in His presence always (Hebrews 9:15).
Even in our most troublesome times as believers, we can claim the peace of Christ. Please be reminded, peace is not just the absence of troubles or conflicts, but because I now have peace with God through Jesus, all is well in my life.
The trust I have in Jesus sustains me and gives me peace in Him.
My problem comes about when my eyes are on my troubles, and I forget what Christ has done for me and in me. As a believer, I do have a dual existence – in Christ and in the world. In my union with Christ is where I find peace and in the world, there is tribulation, but Jesus words are a reminder to me in John 16:33:
I have said these things to you, that in me you may have peace. In the world you will have tribulation. But take heart; I have overcome the world."
The world is hostile to Jesus, but this verse reminds me that Jesus has won the victory and overcome the world. We are going to fail Him in this world. Our Savior still chose us to be His children and offers us peace in this world.
Where is My Hope?
I don't know what tomorrow brings, but my heart can be prepared for whatever it is because of Christ. As I meditate on Him and His goodness, He will help to remind me of the hope I have in Him.
My hope is in a God who controls all. (Colossians 1:17)
My hope is in a God who never changes. (Hebrews 13:8)
My hope is in a God who is all-powerful and wise and holds all things in His hand. (Psalm 147:5, Hebrews 1:3)
My hope is in a God who holds true to all His promises. He will do all He has planned and promised. (Joshua 23:14)
My hope is not found in my own understanding but is on God's goodness and His rule over all things, and that includes my life. (Psalm 145:9)
My hope is in a Risen Savior. Our God is alive! (1 Peter 1:3)
Hope is called the anchor of the soul (Hebrews 6:19), because it gives stability to the Christian life. But hope is not simply a "wish" (I wish that such-and-such would take place); rather, it is that which latches on to the certainty of the promises of the future that God has made.

R.C. Sproul, The Purpose of God
Our hope in Jesus is guaranteed, and when we grasp this, it changes the way we live. We don't have to live in hopelessness anymore as believers because Hope has come, and it has come into our lives by grace, and Hope's name is Jesus.
We don't have to live in hopelessness anymore as believers because Hope has come, and it has come into our lives by grace, and Hope's name is Jesus.
We can tend to want to look to earthly ways to solve our problems or to fix our hope on. Our hope is not in man but in the Lord alone.
Psalm 20:7 – Some trust in chariots and some in horses, but we trust in the name of the Lord our God.
May our confidence and hope be in God alone. Even in the verse above, the Lord may use chariots and horses to help win the battle, but final success is still the Lord and Him alone.
Do not look to your hope, but to Christ, the source of your hope.

~ C.H. Spurgeon
Related Resources:
Luke 2:25-35
Alisa Childers Podcast with Tara-Leigh Cobble