EP 76: 25 Thoughtful Father's Day Gift Ideas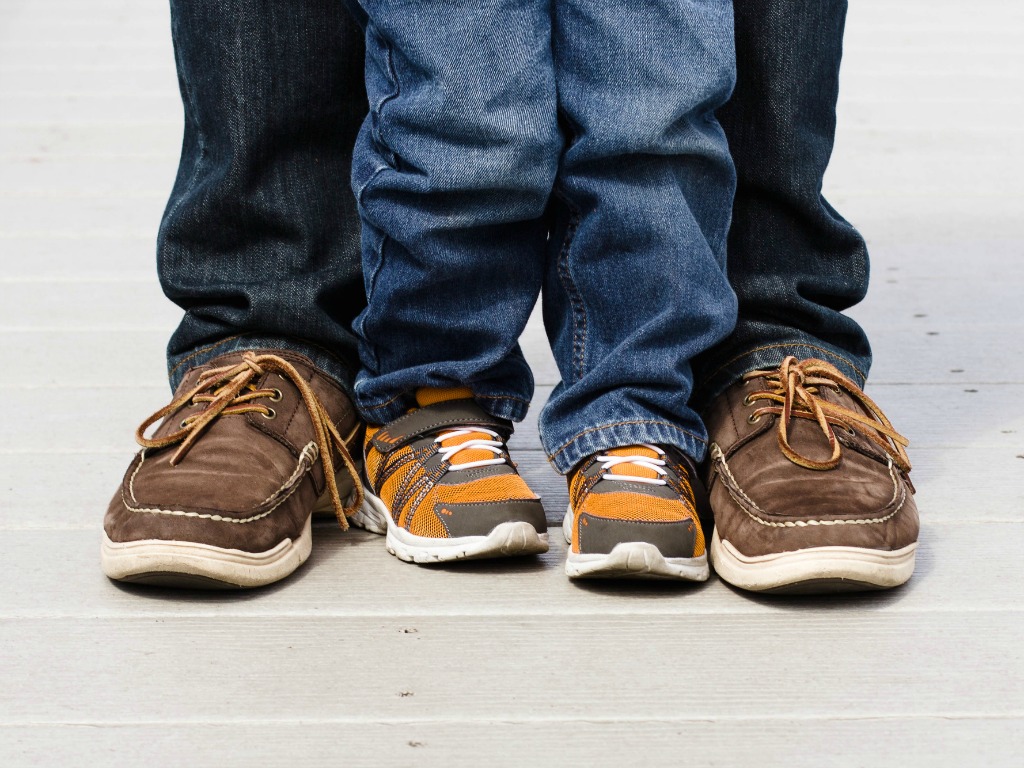 My hope today is to give you a bit of inspiration as you plan for Father's Day with some thoughtful gift ideas. These are great gift ideas for the men in your life any time of year from birthdays to holidays to just because you love them.
You can listen to the podcast which has more information (20 minutes) or read the post (6 minutes) below.
Related Articles:
Gleanings from the Life of Susannah Spurgeon
90 Family Dinnertime Conversation Questions
25 Thoughtful Mother's Day Gift Ideas
Father's Day is just around the corner, and I'm sure there are some of you out there like me who haven't planned for it. I know my husband and father-in-love are just like me when it comes to gifts. I love gifts of time over a gift purchased. Don't get me wrong, I love bought gifts too, but there is something special about receiving a hand-written letter or drawing from a child or grandchild.
Here are some simple, thoughtful ideas to help you in your Father's Day planning. Most do not cost money but take time and the few that have a cost are pretty budget-friendly.
Here are some simple, thoughtful ideas to help you in your Father's Day planning.
These are ideas for us as adults with our own Father but are also for our children, and there are some great ideas for grandfathers too.
A good father is one of the most unsung, unpraised, unnoticed, and yet one of the most valuable assets in our society.

Billy Graham
What I love most about this day, is it's another chance to be intentional in reminding your dad, or husband or grandfather how much you love them!
25 Thoughtful Father's Day Gifts Ideas:
Phone Call – Simple but so appreciated when the distance is an issue in getting together.
Handwritten Letter – We all love receiving hand-written notes. This is a great time to let dad or grandpa how thankful you are for him and of your love for him. A helpful example here at Family Life Today of where to begin.
Favorite Meal or Dessert – Take the time to plan his favorite dinner and dessert. Ask him if you're not sure.
Clean out the garage – Tidy his workbench too and see if there are any supplies that need to be replenished. Maybe he needs new work rags or a few new tools, etc.
Wash the car – Clean out the inside also and put a fresh pack of gum or mints, some tissues, and a water bottle inside with a sweet note.
Men are never manlier than when they are tender with their children – whether holding a baby in their arms, loving their grade-schooler, or hugging their teenager or adult children.

~ Kent Hughes
Yard Work – Cut the grass, weed, and tidy the yard up. I'd love somebody to weed for me ;).
Write an acrostic name poem – Have the kids make an acrostic name poem. Use whatever name they call him, "Dad" or "Father" or "Papa" etc. and think of a descriptive word or phrase for each letter. Check out his handy website for some examples.
Breakfast in Bed – Even simply bringing him a cup of coffee and his favorite reading material would be much appreciated. I love simple breakfast ideas for this like croissants, fruit, and yogurt to have on hand.
Make Handmade Coupons – Work together with the kids to make coupons for fun date ideas to do together. Or chores dad can cash in on throughout the year. Here's a place to get some ideas on where to start.
Have a family conversation night – Sit with a cup of tea or cocoa, some cookies and this list of questions to get to know each other and dad a bit better.
Print out a photo of you with your dad and frame it – You can do this by sending a photo to your local Wal-mart or Walgreens. We all have tons of photos on our phones. Chatbooks is an easy way to make dad a quick photo book that he'll love.
A man ought to live so that everybody knows he is a Christian … and most of all, his family ought to know.

Dwight L. Moody
Movie Night – Watch dad's favorite movie with him and have his favorite snacks.
Enjoy His Favorite Hobby – Does dad like to fish, play basketball, watch sports or take a nap in the backyard?? Enjoy his favorite hobby with him together as a family.
Handprint Art – Have the kids make handprint art and write a sweet note to dad or grandpa on it.
Favorite Snack Basket – Put together a snack basket of all his favorites. From chips to candy to nuts to beverages.
Reminisce Together – Watch home movies or look through photo books together and reminisce over past vacations and family memories.
Have a Remember When Night – I love this with grandparents especially. Sit and listen to their childhood and growing up stories. Videotape the time together, so you have a memory. Check out this post and this one for some ideas on questions to ask or come up with your own.
Top Ten Things I Love About You – Do this as a family and make a fun list for dad of all the things you love about him. Check out this free printable to help do this with your littles.
As a father has compassion on his children,

so the Lord has compassion on those who fear him;

~ Psalm 103:13
Give Your Dad the Gift of an Apology – Is there something in the past that you don't feel you resolved? Some way you've hurt your dad in the past? I think of this from my growing up years when I was selfish and not honoring my parents. Seek your dad's forgiveness if it's needed.
Make Him a Playlist – Put together a playlist of his favorite tunes to play for the afternoon together.
Share with Him an Important Life Lesson He's Taught You – How many times now as adults do we recognize the wisdom of our parents. Share any lessons that stand out to you with him.
Plan a picnic lunch – It's fun to get out to the park to picnic and play together.
Give him a great book – There's always time to get a book with Amazon. Here are a few of my top picks: The Discipline of Grace by Jerry Bridges, Ashamed of the Gospel by John MacArthur, Habits of Grace by David Mathis, and A Praying Life by Paul Miller.
Have a family game night and let him choose the game.
Pray for your dad – There is no better gift than the gift of prayer. Take the time to pray over your husband, dad, or grandfather. One of my favorite books on praying for your husband is Prayers of an Excellent Wife by Andrew Case
No man can do me a truer kindness in this world than to pray for me.

~ Charles Spurgeon
What about you? What are some of your favorite Father's Day Gift Ideas? Please share them with us in the comments.
Related Resources:
Maturity: Growing Up and Going On in the Christian Life by Sinclair Ferguson
Loved this little video on Father's Day
9 Things You Should Know About Father's Day – @Gospel Coalition
A Prayer for Father's Day – @Gospel Coalition
The Blessing of a Written Tribute – @Family Life Today
Embracing God as a Father – @Revive Our Hearts