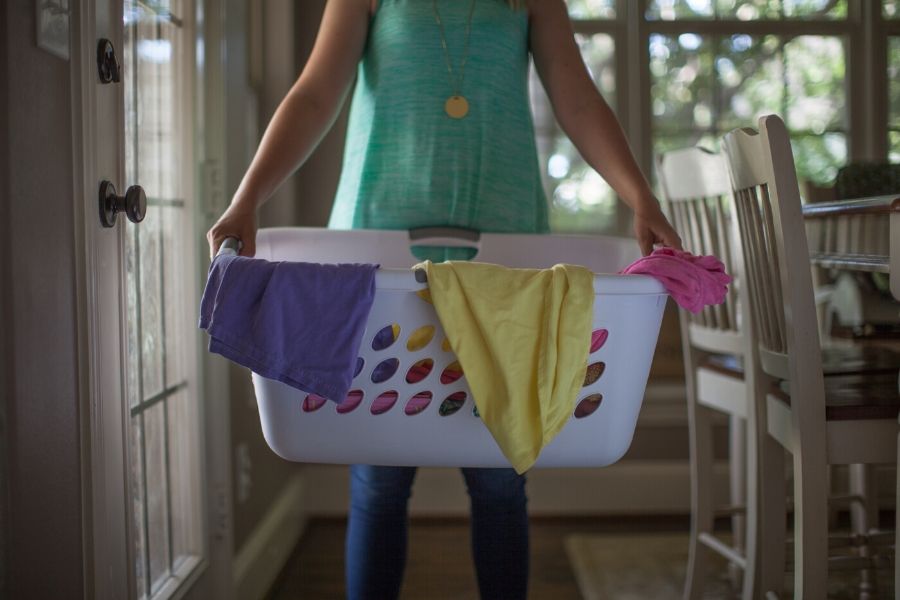 We rarely take the time to consider how our work in our homes matters, and we can struggle to discover purpose amid what seems to be mundane tasks we handle day after day. I can assure you, our Homemaking Matters. Our good God is working out His purposes in the midst of our ordinary days.
Homemaking Matters: A Good God Working Our His Purposes in the Midst of Our Ordinary Days
In today's episode, my hope is for us to capture the reality of God's hand in every aspect of our lives as homemakers. There is purpose being worked out in our typical day to day life. God is always at work behind the scenes.
Related Links:
20 Ways to Find Time with the Lord When Your Days are Crazy Busy Free PDF
EP 51: Our Mundane Moments Matter
EP 68: Implementing a Realistic Morning Routine
Show Notes:
EP 75: The Lord Appoints Our Portion
Who Am I?: Identity in Christ by Jerry Bridges
"God has a magnificent and wonderful design for women. It is a design which will fulfill their created purpose, maximize their uniqueness, make them a blessing to the world, and bring fulfillment to their own lives and glory to the name of God. And that design is briefly stated there in those verses. The instruction there is God's design for women – women in the church – so that the church can have a powerful witness and so that God can be glorified and His Word honored." ~ John MacArthur
"This job has been given to me to do. Therefore, it is a gift. Therefore, it is a privilege. Therefore, it is an offering I may make to God. Therefore, it is to be done gladly, if it is done for Him. Here, not somewhere else, I may learn God's way. In this job, not in some other, God looks for faithfulness."
~ Elisabeth Elliot
"When a Christian realizes his citizenship is in heaven, he begins acting as a responsible citizen of earth. He invests wisely in relationships because he knows they're eternal. His conversations, goals and motives become pure and honest because he realizes these will have a bearing on everlasting reward. …He gives generously of time, money, and talent because he's laying up treasure for eternity. He spreads the good news of Christ because he longs to fill heaven's ranks with his friends and neighbors. All this serves the pilgrim well not only in heaven, but on earth; for it serves everyone around him." ~ Joni Eareckson Tada
"You can never lose what you have offered to Christ."
~ Elisabeth Elliot, Keep a Quiet Heart
Scripture References:
1 Samuel 16:7
Romans 5:3-4
Titus 2:3-5, 8, 10
1 Corinthians 10:31
Deut. 6:4-9
Romans 8:28
Colossians 3:1-4