Homemaking Binder Series: Detailed Cleaning Checklists for Living Room & Family Room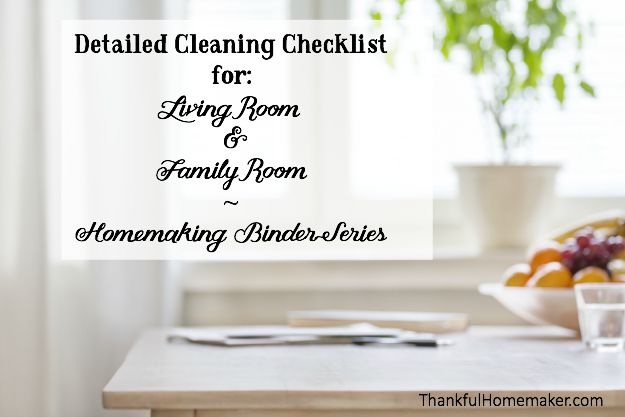 This is the last Zone post in the Detailed Cleaning Checklist Series. It is covering your living room and family room. We turned our living room into a library/music room. It is filled with bookshelves, a table for sitting and studying, and our piano (our son is the piano player).
Our family room is where we spend most of our time. It is where the games are located, more books, the television and it is open to the kitchen so that half of the home gets most of our time and attention. My family room is loaded with pillows and blankets because we love to do cozy.
This is the fifth post in the series and you can find the introductory post here and all the other posts here.
Today's post is covering Zone 5 and it is the Living Room and Family Room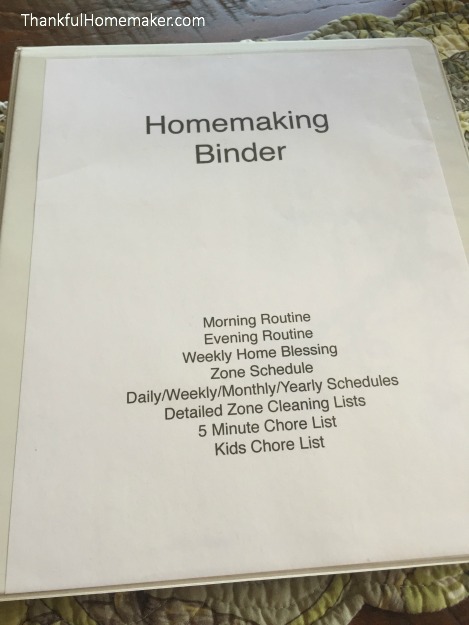 Detailed Cleaning List for Zone 5
Living Room:
Declutter
Straighten bookshelves
Dust and polish all furniture
Wipe down piano
Tidy piano music area
Vacuum curtain and clean blind
Dust all light fixtures
Clean glass on french doors
Clean baseboards
Vacuum floors and rug
Wash wood floor
Family Room:
Declutter
Tidy bookshelves and magazine baskets
Tidy game, DVD cupboards, and photo albums
Wash blankets in basket
Clean stereo components and dust television
Dust on top of high shelves
Dust and polish all furniture
Dust (use blow dryer outside) silk plants and wipe with a damp cloth
Vacuum curtains and blinds
Clean inside windows and windowsills
Clean coffee bar area (we have a wet bar in our family room we use for coffee – we love coffee!)
Tidy coffee bar cupboard
Clean baseboards
Vacuum furniture and under cushions
Vacuum rugs and floors
Mop wood floor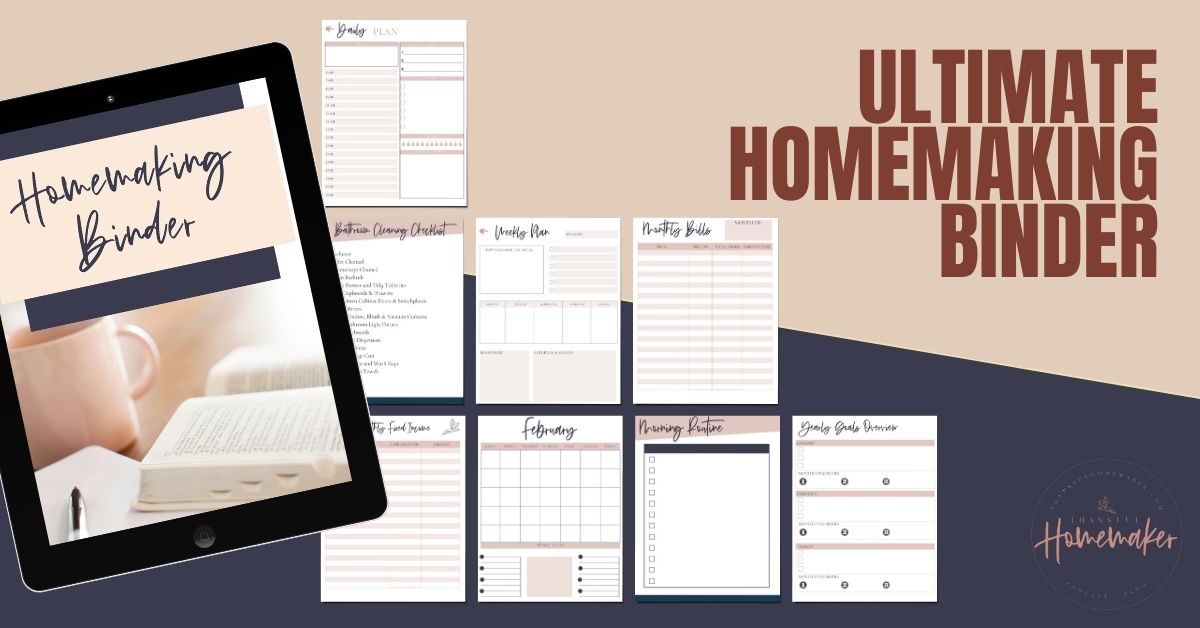 Related Links:
Detailed Cleaning Checklist Series