My Heart Is Filled With Thankfulness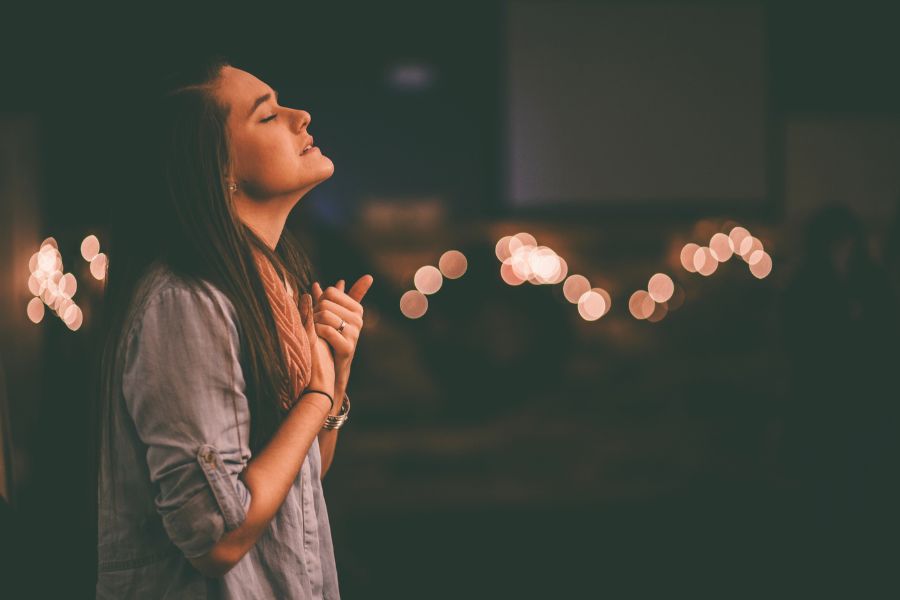 This song, My Heart Is Filled With Thankfulness, has quickly become a hymn I can listen to repeatedly. In this season, when we are focused on all the blessings in this life from the Lord that we are to be thankful for, I thought it was an appropriate time to share this special song. (This "season" should be a pattern for our lives always)
So many times when we come to the Lord in prayer, we ask for things we need or desire – good health, needs for family and friends, and various job situations, to share just a few examples. Please know there is nothing wrong with praying and asking the Lord for help and guidance in all these situations, as 1 Thessalonians 5:16-18 states to pray without ceasing and give thanks in all circumstances.
But the prayers of the early church always seem to focus on spiritual blessings – looking to the eternal and not the temporal. I so appreciate this song because it focuses on giving thanks to the Lord for past, present, and future spiritual blessings.
And so, from the day we heard, we have not ceased to pray for you, asking that you may be filled with the knowledge of his will in all spiritual wisdom and understanding, so as to walk in a manner worthy of the Lord, fully pleasing to him, bearing fruit in every good work and increasing in the knowledge of God. May you be strengthened with all power, according to his glorious might, for all endurance and patience with joy, giving thanks to the Father, who has qualified you to share in the inheritance of the saints in light. He has delivered us from the domain of darkness and transferred us to the kingdom of his beloved Son, in whom we have redemption, the forgiveness of sins.Colossians 1:9-14
Ponder on the words of My Heart Is Filled With Thankfulness and listen to the video below. Maybe this can be a new addition to your Thanksgiving celebration to go around the table and have everyone share what spiritual blessings they are most thankful for, along with giving thanks to the Lord in all things.
And let the peace of Christ rule in your hearts, to which indeed you were called in one body. And be thankful. Let the word of Christ dwell in you richly, teaching and admonishing one another in all wisdom, singing psalms and hymns and spiritual songs, with thankfulness in your hearts to God. And whatever you do, in word or deed, do everything in the name of the Lord Jesus, giving thanks to God the Father through him.Colossians 3:15-17
My Heart Is Filled With Thankfulness


My heart is filled with thankfulness
To Him who bore my pain;
Who plumbed the depths of my disgrace
And gave me life again;
Who crushed my curse of sinfulness
And clothed me in His light
And wrote His law of righteousness
With pow'r upon my heart.
My heart is filled with thankfulness
To Him who walks beside;
Who floods my weaknesses with strength
And causes fears to fly;
Whose ev'ry promise is enough
For ev'ry step I take,
Sustaining me with arms of love
And crowning me with grace.
My heart is filled with thankfulness
To him who reigns above,
Whose wisdom is my perfect peace,
Whose ev'ry thought is love.
For ev'ry day I have on earth
Is given by the King;
So I will give my life, my all,
To love and follow him.
"My Heart Is Filled with Thankfulness"