EP 34: God's Design for Our Marriages & Our Role as Women – Marriage Series #1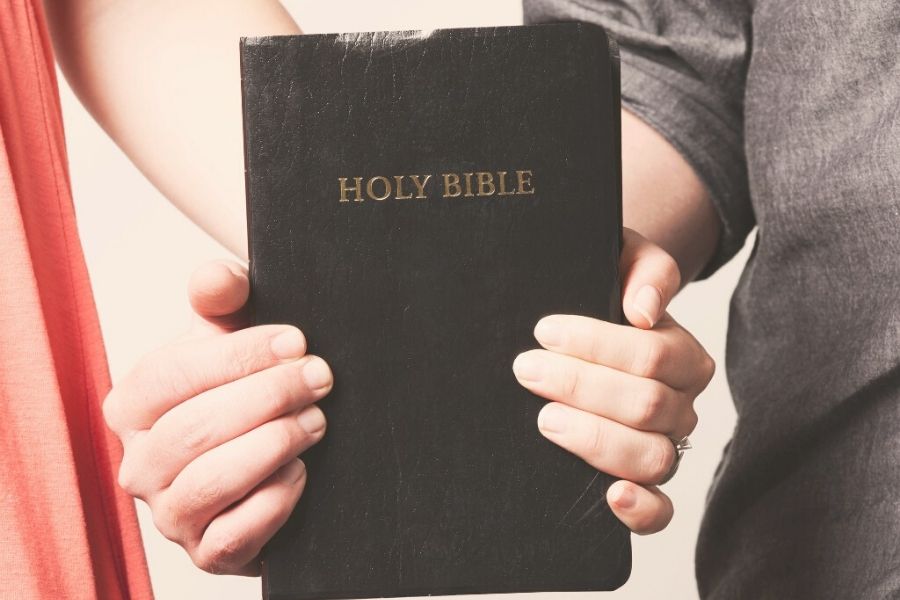 I am so grateful to be back at the podcast and excited about this upcoming series on marriage. I've enjoyed my study time for this series and this first one is foundational because it lays out from God's Word His design for marriage and what our role is He has called us to as women.
As we dig in together today if you can sit with a Bible handy that would be a help as we're covering a lot of verses. They are all listed below so you can go back and refer to them later. Genesis 2:18-25 is my main text in understanding God's design for marriage.
My husband is going to join in on the podcasts on submission and I'm looking forward to working together with him on this series. We've been married over 32 years and consider ourselves continual learners in our walk with the Lord and in our marriage. The Lord has grown us in our love for Him and in that, in our love for one another. I have said it before but my Doug makes me want to be more like Jesus.
Listen & Download the Podcast:
Download this episode (right click and save)
Show Notes:
Both male and female were created in God's image. We are the only of God's creation created in His image. Only humans reflect God. We were not created in His image as perfectly holy or unable to sin but we were created to have intellect, emotion, and will, we can think and feel and choose.
Secondly, God gave both man and woman the command to subdue the earth and have dominion over it. Having dominion over something means to take responsibility for it. We're to be good stewards of God's created world.
All through the creation account God creates and declares everything as good and even states after creation was finished on the sixth day that everything was "very good" in Genesis 1:31, but this is the first time He uses the term "not good" in Genesis 2:18 – It is not good for the man to be alone. No other creature is a suitable helper for Adam.
Truly marriage was designed by God. Man and woman complement each other.
Marriage is a lifelong covenant between a man and a woman which was established by God.
Eve was made for Adam and from Adam.
When the Lord refers to the woman in Genesis 2:18 as his helper it is not a lesser position as we all know God calls Himself our helper. Eve was referred to as a helper to Adam before the Fall so it wasn't a plan B.
My biggest help I can be to my husband is to be Christlike myself and point him to Christ.
"Women were created from the rib of the man to be beside him, not from his head to top him, nor from his feet to be trampled by him, but from under his arm to be protected by him, near to his heart to be loved by him." ~ Matthew Henry
The wife has been called to willingly submit to her husband's leadership and to show respect for her husband and to care for her family. When we're living this out, not perfectly because we battle the flesh daily but as we desire to live out God's ways and complement one another in this way, Christ is honored. This is when marriage becomes a picture of what it was meant to be – a living picture of Christ and the church.
If you are single today, the portion assigned to you for today is singleness. It is God's gift. Singleness ought not to be viewed as a problem, nor marriage as a right. God in his wisdom and love grants either as a gift. ~ Elisabeth Elliot
"Treating your husband with respect is not something that your husband must first earn, it is something that you choose to show him. It is an underlying heart's attitude that is to be prevalent regardless of your circumstances and in spite of your feelings. How hard are you willing to work at it.""~ Martha Peace
"A wife, if she is very generous, may allow that her husband lives up to perhaps eighty percent of her expectations. There is always the other twenty percent that she would like to change, and she may chip away at it for the whole of their married life without much reducing it by very much. She may, on the other hand, simple decide to enjoy the eighty percent, and both of them will be happy." ~ Elisabeth Elliot
"Submission is the divine calling of a wife to honor and affirm her husband's leadership, and to help to carry it through according to her gifts. It is the disposition to follow a husband's authority and an inclination to yield to his leadership." And then he says, "It's an attitude that says, 'I delight for you to take the initiative in our family. I'm glad when you take responsibility for things and to lead with love. I don't flourish in the relationship when you are passive—and I have to make sure the family works without you." ~John Piper
Scripture & Resources:
Genesis 2:18-25
Genesis 1:1
Genesis 1:27-28
Genesis 2:7
Genesis 2:18-20
Genesis 1:31
Judges 21:25
Genesis 2:21-24
Proverbs 31:12
John 15:26
Galatians 3:28
1 Peter 3:7
Ephesians 5:31-33
Ephesians 5:22-33
Matthew 19:3-9
Malachi 2:14-16
Matthew 4:32
1 Corinthians 7:15-16
1 Corinthians 4:7-8, 32-24
1 Corinthians 11:3
Ephesians 4:29
Titus 2:4
Mark 12:31
Romans 8:28
1 Peter 3:1-6
Resources:
Link to all the podcasts in the marriage series
Homemaking Ministries Conference – Deep Dive Summit
The Creation of Woman – John MacArthur Sermon
The Excellent Wife by Martha Peace
God of Creation by Jen Wilkin
Strengthening Your Marriage by Wayne Mack
Podcast Ep 17: Cherishing Our Husbands
Podcast: Loving Our Husbands – Women's Hope Podcast
Who Am I by Jerry Bridges
Feminine Appeal by Carolyn Mahaney
Love Has a Price Tag by Elisabeth Elliot
A Picture-Perfect Marriage – Tim Challies