How Well Do You Love Your Spouse? (Take a Quiz to Find Out)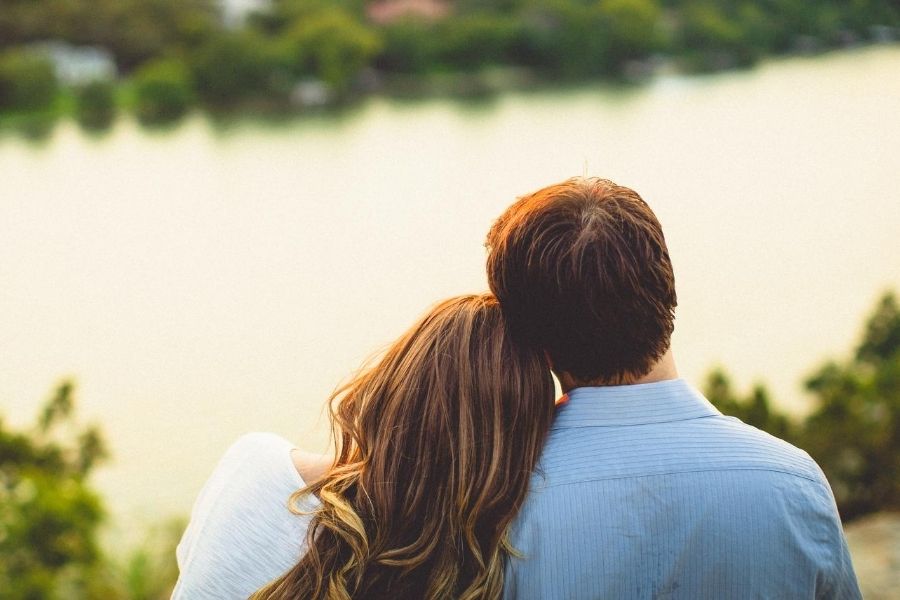 During my study time for a podcast in the marriage series on love, I came across this list of questions from a resource designed for pre-marriage counseling. Since it's a book written for those who aren't married yet, it is a good evaluator of how we love others and not just how we love our spouses. I'm not usually a quiz person, but this particular quiz is a convicting evaluator of how well I am loving my spouse (and others). I'd suggest if you're married to focus the post today on how well you love your spouse before moving on to others.
I'm not usually a quiz person, but this particular quiz is a convicting evaluator of how well I am loving my spouse (and others).
This quiz came in the book after working through 1 Corinthians 13:4-7 because you can't do a study on love without this passage.
4 Love is patient and kind; love does not envy or boast; it is not arrogant 5 or rude. It does not insist on its own way; it is not irritable or resentful; 6 it does not rejoice at wrongdoing, but rejoices with the truth. 7 Love bears all things, believes all things, hopes all things, endures all things.

~ 1 Corinthians 13:4-7
If you'd like to do a bit of extra study on how well you love others, take the time to break down each element of 1 Corinthians 13:4-7 and write the meaning of it along with what it would look like for you to live that out in your relationships. It will be a help in preparing your heart before you take the quiz below. We can only have and be able to show this love to others because of what God has done in our lives.
1 Corinthians Statement: "Love is patient."
Meaning: Love is not impatient or nasty. Love is not fretful or intolerant. Love is patient, willing to suffer long without retaliating. Love gives the other person space. Love is willing to wait. Love doesn't manipulate or sinfully pressure the other person into changing.
Examples: When my partner doesn't see things the way I see them, loving him or her means I will not try to coerce agreement with me by the loudness of my voice, or by threats, or by being critical or silent, or by withdrawing. Love means that I will allow my partner to think differently, I will not attempt to overpower or force conforming to me.
If you've taken the time to work through the verses in 1 Corinthians, you may find yourself in a better place to evaluate where you stand as a lover of others.
How Well Do You Love Your Spouse?:
As you read each statement take a separate sheet of paper (number it from 1-14) and ask yourself, "Is this true of me always (4), often (3), occasionally (2), seldom (1), or never (0)? (Reminder: this is a quiz for you to evaluate yourself, not for you to evaluate your spouse or others!)
1. I am longsuffering (patient).
2. I am kind.
3. I am contented: I am happy when my partner has something that I don't.
4. I don't try to impress my partner with how great I am and how lucky he or she is to have me.
5. I understand that whatever gifts I have are by God's grace; I am not proud: I am not haughty or arrogant, thinking that I am superior to my partner; I consider his or her views and needs to be as important as mine.
6. I am not rude; I don't act unbecomingly; I am courteous and polite; I am considerate; I am mannerly and tactful.
7. I do not seek my own; I am not self-centered; I am not opportunistic or manipulative; I am willing to sacrifice; I am willing to change; I am genuinely concerned about my partner; I serve my partner.
8. I don't enjoy making fun of my partner or exposing his or her faults; I affirm and express appreciation to my partner; I am not critical; I bring out the best in my partner.
9. I am willing to forgive; I don't hold grudges; I don't keep a record of wrongs; I am willing to live in the present with my partner; I don't remind him or her of past mistakes.
10. I am loyal, faithful, and trustworthy; I seek to protect my partner; I am willing to share and carry his or her burdens and problems; I keep confidence.
11. I recognize my own faults and the faults of my partner but still maintain a positive, hopeful attitude; I am not moody.
12. I am slow to anger; I am not easily annoyed or irritated with my partner; I control the expression of my anger; I don't attack my partner but seek to deal with the problem.
13. I am not suspicious; I trust my partner; I have confidence in him or her; I treat him or her with respect; I'm not constantly demanding assurance and reaffirmation.
14. I am committed to my partner; I will persevere in this relationship; I will be steadfast; I hang in there; I am consistent in acting toward my partner in a loving way; I realize that love is a choice I make and is not exclusively a matter of feelings or emotions; I choose to love even when I don't feel very loving.
(Quiz took from Preparing for Marriage God's Way: A Step-by-Step Guide for Marriage Success Before and After the Wedding by Wayne Mack, pages 66-67)
Making it Practical:
Mr. Mack has us to make a list of all the items where we scored a 0-2. The reminder he gives us is that no one but Jesus Christ (or the people in heaven) could get a perfect score of all 4's. We all fall short, but God doesn't lower the standard just because we don't reach it.
We all fall short, but God doesn't lower the standard just because we don't reach it.
Take the time to note the areas of loving your spouse where you are weakest. Seek forgiveness and ask the Lord to help you in these areas. Don't walk away from this quiz unchanged. By His grace, you can change if you are ready to do the work and put the time in. Our God doesn't leave us where we're at but desires to change us more into the image of Christ, and our marriages are a tool He uses to sanctify us. Our God is unchanging, but thankfully we are changeable.
Make it practical. Go back to the first step where you broke down the elements of 1 Corinthians 13 and be specific in how you can show love to your spouse in those weak areas.
Work through the Bible and study what God's Word has to say about loving others. Memorize 1 Corinthians 13:4-7 and continue to ponder ways you can practically express love to your husband. Putting on love is not automatic, but it should be the character quality we all work, with the Lord's help, the hardest on in our lives. May we will all continue to become more loving people by His grace.
"Christian love…is not an impulse from the feelings, it does not always run with natural inclinations, nor does it spend itself only upon those for whom some affinity is discovered…love seeks the opportunity to do good to all men…a practical love (one person to another).

~ W.E Vine (describing agape love)
Related Resources:
Preparing for Marriage God's Way: A Step-by-Step Guide for Marriage Success Before and After the Wedding by Wayne Mack
Strengthening Your Marriage by Wayne Mack
Sweethearts for a Lifetime by Wayne Mack (great read as a couple together)
Podcast Ep 35: Marriage Series #2 – To Love Their Husbands
Podcast Ep. 17: What it Looks Like to Cherish Our Husbands