Showing Self-Control With Our Tongues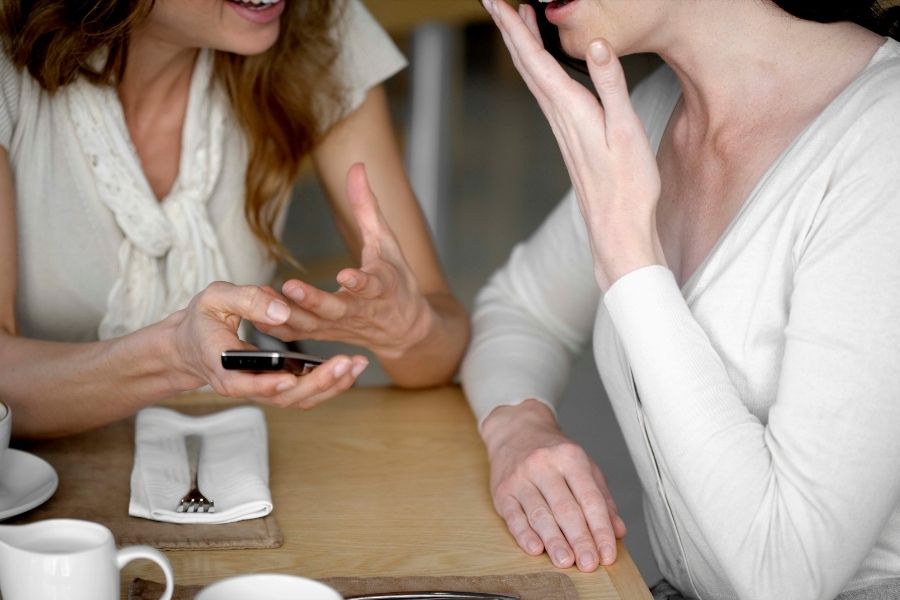 I've been listening to Revive Our Hearts this week, and Nancy Wolgemuth is going through Titus 2:1-5. It has been a great series to listen to while reading along in, Adorned: Living Out the Beauty of the Gospel Together. Every program in the series will be worth your time to listen to but the ones about the use of our tongues I highly recommend. Our tongues can get us into so much trouble. We tend to have many words. Many times we are not careful with our words and say things that are slanderous, or gossip, or malicious. This should not be for women who love the Lord and are loved and known by Him.
Take a read below, and I pray it will be an encouragement to you today to ask the Lord to use your tongue to bring glory and honor to Him.
The excerpt below is taken from Revive Our Hearts – God's Beautiful Design for Women – Day 11:
"Many of you are familiar with the name Jonathan Edwards. You know that he was one of the men God used in a significant way in the First Great Awakening in the 1700s. He was a pastor and an author and a great thinker and revivalist.
His wife was Sarah Edwards, and you may have read or heard something about Sarah. She was the mother of their eleven children. In the introduction to the Works of Jonathan Edwards, which is a wonderful, huge, two-volume set, there's a bio-sketch of Jonathan Edwards where it talks quite a bit about Sarah Edwards and her marriage to Jonathan.
One of the things that it says about Sarah struck me as I think about this whole issue of how we use our tongues. It said,
Sarah made it her rule to speak well of all so far as she could, with truth and justice to herself and others. She was not prone to dwell with delight on the imperfections and failings of any, and when she heard other people speaking ill of others, she would say what she thought she could with truth and justice in their excuse or divert the slander by mentioning those things that were commendable in them.
In other words, if she heard somebody saying something unkind about someone else, she would try and change the conversation or divert it or say something encouraging about that person.
It goes on to say,
Thus, Sarah was careful of everyone's character, even of those who injured and spoke evil of her. She could bear injuries and reproach with great calmness, without any disposition to render evil for evil, but on the contrary, she was ready to pity and forgive those who appeared to be her enemies.
What a testimony! How would you like to have that said about you? What a commitment: to speak well of all. That's what the Scripture says we should do."
Set a guard, O Lord, over my mouth; keep watch over the door of my lips!

~ Psalm 141:3
Listen to or read the rest of God's Beautiful Design for Women, Day 11 at Revive Our Hearts
Related Resources:
God's Beautiful Design for Women: Living Our Titus 2:1-5 at Revive Our Hearts
Adorned: Living Out the Beauty of the Gospel Together by Nancy Wolgemuth
Becoming Women Who Speak Words That Build Up