Inside: The sin of gossip is everywhere, and it is in the church. We can't seem to get away from it. Our words have power and can bring death or life to our relationships.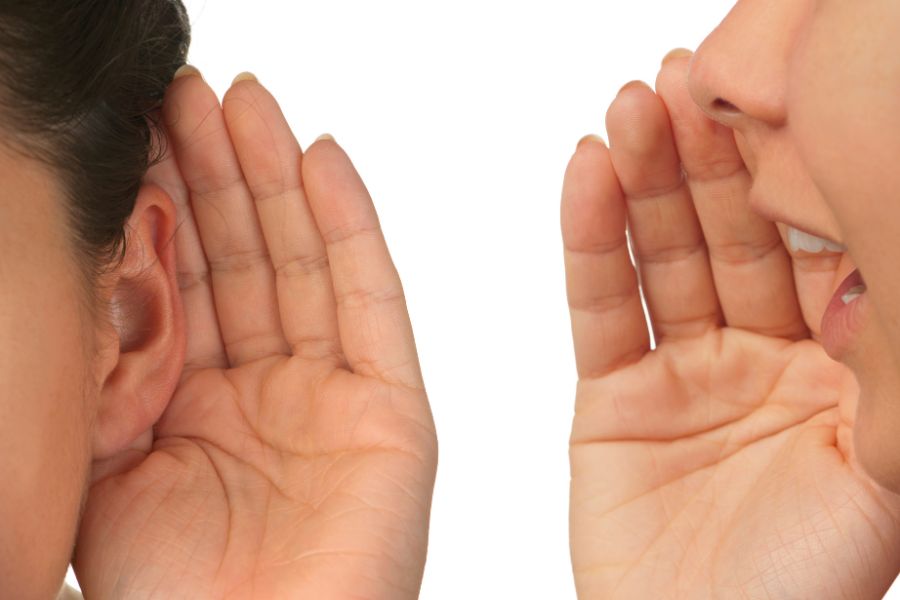 "The words of a whisperer are like delicious morsels; they go down into the inner parts of the body."

Proverbs 18:8
The sin of gossip is everywhere, and it is in the church. We can't seem to get away from it. We are either the ones gossiping, or we are the ones being gossiped about. It is a prevalent and poisonous sin that many times is not dealt with. It is one of the "respectable sins" Jerry Bridges deals with in his book Respectable Sins, and the sin of gossip is thoroughly covered in a new book called Resisting Gossip by Matthew Mitchell.
Our words have power and they can bring death or life to our relationships.
Our words have power, and they can bring death or life to our relationships. Matthew Mitchell defines gossip as, "bearing bad news behind someone's back out of a bad heart." He gives a clearer understanding of the last phrase in that definition, "out of a bad heart," by sharing, "we gossip because our sinful hearts are attracted to bad stories like moths to a flame."
I can be assured that everyone reading this post has been guilty of partaking in this sin. This is an area of struggle for me, and the Lord continues to convict and challenge me in this sinful area of my walk with Him. I desire to talk in a way that is pleasing to Him, and sharing information about others that is unkind or unnecessary is not very honoring to the Lord or very loving towards others. Our words are important, and as the Bible says, they are revealing our heart:
"The good person out of the good treasure of his heart produces good, and the evil person out of his evil treasure produces evil, for out of the abundance of the heart his mouth speaks."

Luke 6:45
How can we begin to be women who walk in integrity and honor the Lord with our speech? How can we get over the notion that we have to know every little detail about everything? Love protects others. Love protects their reputations, forgives wrongs, does not grumble against someone in jealousy, does not complain and criticize others, does not murmur about someone else behind their back, protects and defends others if they overhear gossip in a conversation, and doesn't meddle in other people's business.
There may be situations that arise in your church, whether it is personal family issues or an issue of discipline, that you do not have the right to know all the details about. You need to trust those the Lord has placed in authority to deal with those situations and not be a busybody speculating or complaining about areas you were not meant to be involved.
We do not need to be involved in everyone's conflicts. Many times we only have one side of the story, and we rush and make judgments without having full knowledge.
Some Ways to Help Resist Gossip
1. Think before you speak.
This is one that I am guilty of more than I would care to admit. Take a moment to pause, think, and pray before you speak. Many times we don't need to speak. Silence can be a good thing :).
2. Don't make judgments when you only have one side of the story.
It may not be your place to know all the facts, and unless you're directly involved, you will be just fine by not knowing all the details. ("The one who states his case first seems right until the other comes and examines him." ~Proverbs 18:17.)
3. Assume the best.
Since we don't always have full knowledge or know the motives of someone's heart it is better to assume the best.
4. Don't sinfully judge others.
There is a biblical place for judging, but many times we need to ask ourselves these questions:
"Is this my place? Is this my job? Am I part of this situation? What part? Is judging this person my calling, my responsibility?"

Resisting Gossip
5. Check your own heart before you speak about others.
What are your motives? Is it because of jealousy or envy? Hate or anger? A judgmental, critical or prideful heart? Check your motives and humble yourself before the Lord.
Replacing Gossip
If you are in Christ you have everything you need to stop this sinful behavior. God in His goodness and mercy gives us His Word and the work of His Spirit within us to speak words that bless and not curse.
"Let no corrupting talk come out of your mouths, but only such as is good for building up, as fits the occasion, that it may give grace to those who hear."

~ Ephesians 4:29
1. I'm coming back to the silence one again – say nothing.
Pretty easy to avoid gossip if your lips are not moving.
2. Stop complaining and look for ways to build others up.
It doesn't mean to pretend and make good things up about others but look for the good and when you find it talk about it. It is not fun to be around people who complain all the time. We all enjoy being around people who have good things to share about others.
3. When you have an issue with someone, deal directly with them.
Don't share it with others.
"Never about, always to."

Amy Carmichael
4. Speak words that will benefit those who are listening.
5. Share what the Lord is doing in your life.
"Instead of gossiping you could: – Tell a good story – Teach something useful, – Tell a funny joke, – Talk about the weather, – Share a joy of yours, – Or share a loving concern for someone so that you can help him or her."

~ Resisting Gossip
In Closing
We cannot take our words back once they have left our mouths, and James reminds us our tongue is like a fire that can set a forest ablaze (James 3:5-6). We need to carefully choose our words and not just blurt out everything we think or feel. May we seek the Lord for His wisdom and grace in our speech.
When we ask the Lord to guard our mouths, we don't have to live with the regret of poorly chosen words that may have caused irreversible damage to others. Pray and ask the Lord to help us be women who speak words that give life to others. May our words be kind and encouraging. May they truly reflect the work of the Lord Jesus in our hearts.
"Let the words of my mouth and the meditation of my heart be acceptable in your sight, O Lord, my rock and my redeemer."

Psalm 19:14
Related Resources: