Simple Steps in Stocking a Natural Medicine Cabinet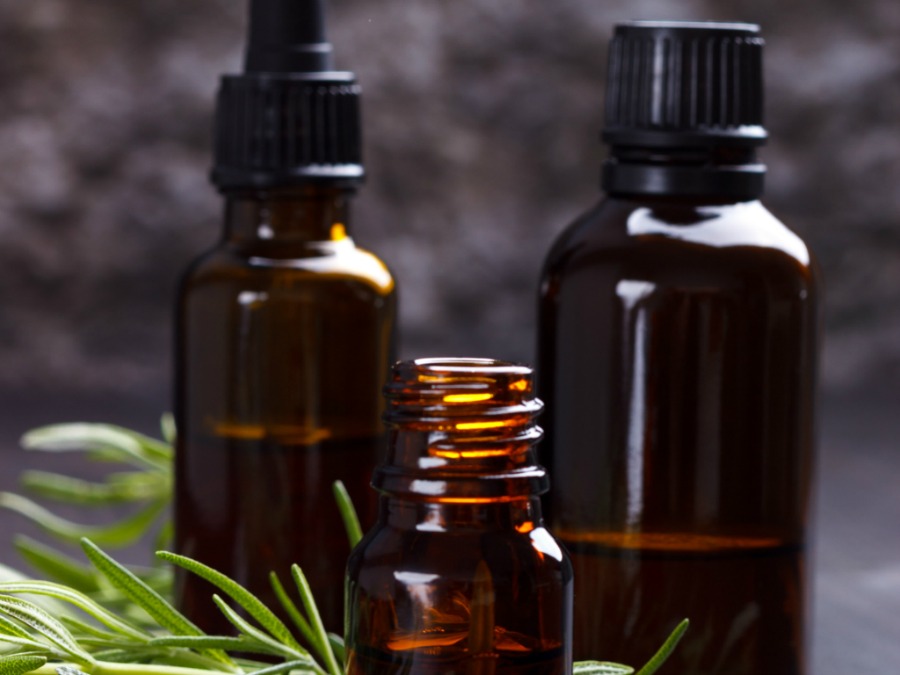 In the Midwest, winter has arrived and with it always seems to come cold and flu season. This year I am better equipped to handle the common cold and flu with natural alternatives to aid our body's own immune system in healing. Just a few years ago my way of dealing with a cold usually was a trip to the local drugstore to stock up on over-the-counter remedies.
I am not an expert but have enjoyed casually learning more about the benefits of natural remedies using items such as herbs, and essential oils along with ordinary household items. I'd like to walk you through how I started to change my cabinets over to natural alternatives in dealing with the common ailments we battle in our homes.
Simple Steps in Stocking Your Cabinet
1. Make a list of ailments that are common to your family. Is it colds? Flu? Bug bites? Digestive issues? Take the time to write down each ailment.
2. Many of us already have home remedies we turn to in dealing with some of these illnesses. Next, to the ailment write down some ways you are already naturally dealing with it. When you are in a reading and researching mood take the time to search out some ways to utilize natural items in helping to aid in healing, try them next time and note which ones worked well for you.
3. Make a master list that you can turn to quickly, so you are not doing a Google search at midnight to see how to deal with insomnia or an upset stomach. You'll already have a plan in place with a stocked medicine cabinet. My list is taped to the inside of my medicine cabinet door for all family members to reference.
4. Budget what you can purchase. If you find yourself battling colds, start stocking your cabinet for colds first, and you'll see many items crossover into other areas. Keep a wishlist of items and purchase them when they're needed and when your budget allows.
Your Turn
Take a moment to share with us your favorite remedies for common ailments. What's in your natural medicine cabinet?
Where I Shop for Natural Remedies:
Related Resources:
Cinnamon & Raw Honey Cold Fighter Recipe
How I Got Over a Cold in Two Days
Easy Tincture for Bug Bites & Bee Stings
Deep Roots at Home – My Favorite Website for Natural Remedies
Disclosure: This article is not intended as a substitute for the medical advice of physicians. No action should be taken solely on the contents of this article. The reader should regularly consult a physician in matters relating to his/her health and particularly with respect to any symptoms that may require diagnosis or medical attention.
SaveSave
SaveSave
SaveSave
SaveSave