Cinnamon & Raw Honey Cold Fighter Recipe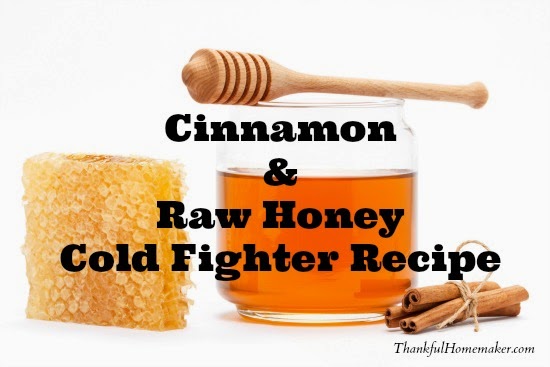 The cold season is upon us in Wisconsin and this two ingredient powerhouse should be a staple on your counter to knock out a cold before it gets a chance to get a hold of you or your family.
Cinnamon & Raw Honey Cold Fighter:
1 teaspoon of Raw Honey (antibacterial and antimicrobial properties)
1/4 teaspoon of ground Cinnamon (contains volatile oils that are antibacterial and anti fungal)

Mix together and take one teaspoon with a glass of water two or three times a day as soon as you feel a cold starting to come on.
I mix a larger batch and keep it on the kitchen counter. We take it by the spoonful and wash it down with a glass of water or mix it in our favorite cold fighting herbal tea.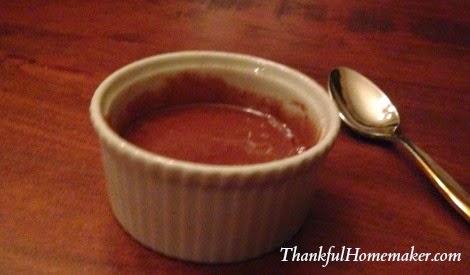 These two simple ingredients seem to work wonder on a cold.


Local raw honey is best but if it's not available in your area you can buy
raw honey here
.
I use clear liquid raw honey in this mixture and not the creamy raw honey.
Just a side note on the various forms of raw honey:
"The truth is, the creamy texture of honey does not imply any superiority in terms of quality or health benefits. Creamed honey is formed by blending a specific ratio of finely granulated honey and liquid honey. The mixture is then placed in cool storage to promote rapid granulation and produce a small crystal structure that results in a smooth creamy texture. The precisely controlled crystallisation process also lightens the color of honey (some creamed honey is white), but does not alter the taste or affect the nutritional value.
The only difference in cream and clear liquid honey is the form and texture, nothing more and nothing less."
*Honey should not be given to children under one year of age due to botulism
What are some of your favorite home remedies to fight a cold?
Disclosure: This article is not intended as a substitute for the medical advice of physicians. No action should be taken solely on the contents of this article. The reader should regularly consult a physician in matters relating to his/her health and particularly with respect to any symptoms that may require diagnosis or medical attention.