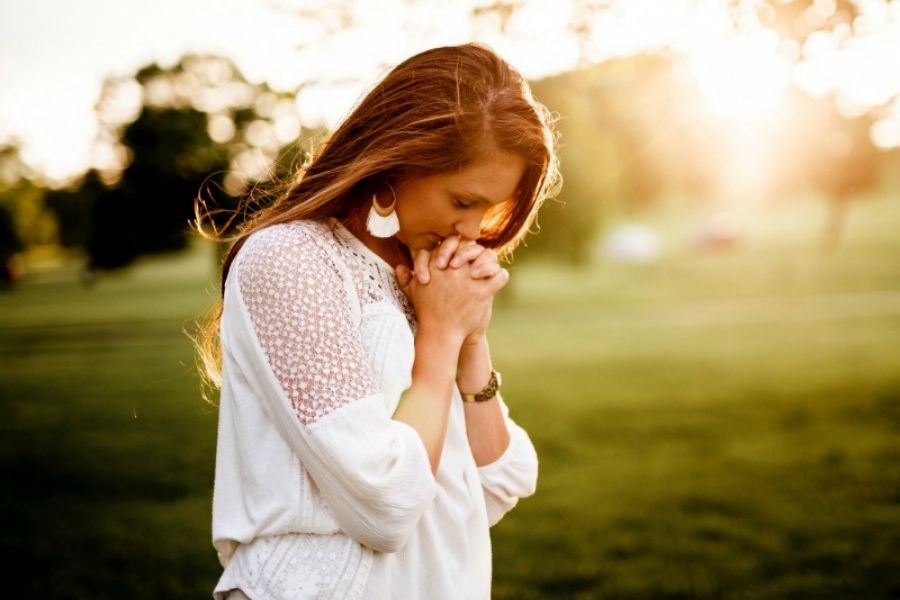 I'm finding myself in a waiting room on the Lord, and it has reminded me that when I gave myself to Him I gave up my "right" to be in charge. Even though it is a truth we know, how many times do we want to think that somehow we can effect change in our life situations?
So, I am learning as the apostle Paul did that the thorn in my flesh is there to keep me humble and relying on the Lord in all things. I need to keep my eyes on Christ and be reminded that He will see me through all trials and circumstances. My inheritance is secure, and His love for me stands firm in the midst of suffering.
I have a reminder in my journal from Elisabeth Elliot:
"He will not necessarily protect us, not from anything it takes to make us like Jesus. A lot of hammering and chiseling and purifying by fire will have to go into the process. Through it all, we learn to trust Him in every little thing."
This is not an easy season, but I have learned what matters the most is my response. I desire to be content with what the Lord gives me and be reminded that His grace is enough. All is grace.
I have been camping in the Psalms and Elisabeth Elliot's book Be Still My Soul and have been reminded of some truths I want to share with you that I hope will comfort you if you are in a season of waiting on the Lord.
Caused or Allowed?
All the ways of the Lord are loving and faithful toward those who keep the demands of his covenant.
~ Psalm 25:10
Amy Carmichael shared about the above verse – "All does not mean 'all but these paths we are in now' or 'nearly all' but perhaps not just this especially difficult painful one.' All must mean all."
I'm thankful to live in a home where my husband preaches the gospel to me daily in his words and actions. It reminds me that the seemingly worst thing that ever happened in human history was our Lord Jesus being put to death on a cross and God allowed it. But instead, it was the best thing that could happen in the history of the world. Our Savior died the death we deserved, rose again defeating death, and secured our salvation in heaven. There is no greater love than this.
When I am reminded of that truth, what do I have to complain about or question? Many times we as believers argue over whether a situation in our life is caused or allowed by the Lord. Read these wise words from Elisabeth Elliot on this issue:
"To those of us who are not theologians, does it matter whether a thing is ordained or merely allowed? Are events that seem to be out of control caused by God? Or does He allow them to occur at the hands of human beings? You can spend a lot of time pondering that one and end up pretty much where you started. In either case, the purpose remains the same–our sanctification. God is in the business of making us walking, breathing examples of the invisible reality of the presence of Christ in us."
My perspective is limited. I can let my mind wander and go into the scenarios of all the "what ifs" and find myself anxious and lacking the Lord's peace. This is not God's desire for me as His child. He tells me in Matthew 6:25-34 to seek first His kingdom and to not worry about tomorrow for today has enough troubles of its own.
He reminds me in Philippians 4:6-7 to not be anxious about anything but in everything by prayer and petition, with thanksgiving, present your requests to God and the peace of God which transcends all understanding will guard your hearts and minds in Christ Jesus.
Our Response
May we be reminded that all is under our Lord's control. All is to continue to mold us more and more into the likeness of Jesus. All is to continue to humble us and remind us to be dependent on the one who is in charge of all things.
How do you respond to the circumstances the Lord has put in your life? Do you respond with bitterness, anger, slander, a complaining spirit? Or do you respond with truth, love, and trust in the One who is in charge of all things?
Pride tells us we can handle things on our own. It is the continuing dying of self and relying on the Lord for all things is where Jesus can be made manifest in us.
Today, instead of talking to others about the difficulties of your life first, let's be loving, obedient children who take all our cares and concerns first to our Father in heaven. He will change our hearts and minds to be one with His, and he will take away all feelings of worry or concern or bitterness and turn them into a fragrant offering to Himself.
Ready to be Shown
One last nugget I want to share from Elisabeth Elliot is one she shares from a woman who was a spiritual mother to her she called "Mom Cunningham":
"Mom Cunningham protected me from copying a pretentious holiness as she told me about her failures. She was honest about her relationship with God. After her husband died, she told me about her many regrets, the things she should have done and the things she shouldn't have done. She prayed, 'Lord why didn't you help me? Why didn't you show me?' She said he responded with deep love, 'Because you weren't ready to be shown'"
As you and I pursue the way of holiness, may each one of us be ready to be shown.

~ Elisabeth Elliot
May the God of hope fill you with all joy and peace as you trust in him, so that you may overflow with hope by the power of the Holy Spirit.
~ Romans 15:13
SaveSaveSaveSave
SaveSave
SaveSave
SaveSave
SaveSave
SaveSave