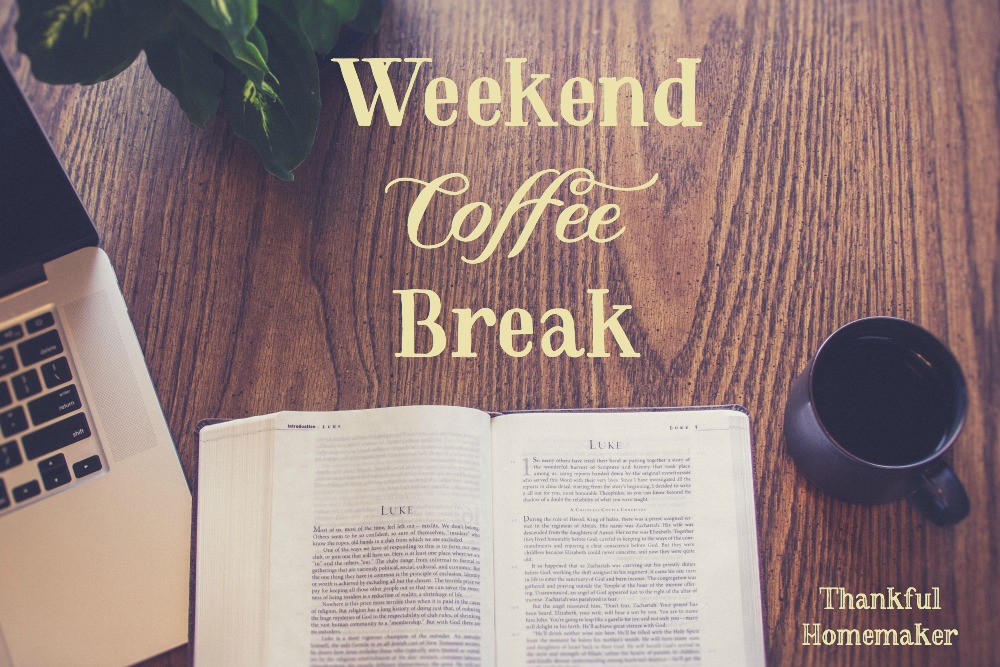 To Read:
Why Are You Friends With Your Friends? – @Tim Challies
I am grateful to have entered into a number of friendships that I am convinced would endure such challenges. But even more so, I am glad to have entered into the greatest of all friendships with the greatest of all Friends.
A Message of Appreciation to Joni Eareckson Tada and 50th Anniversary of Her Life-Altering Accident – @Eternal Perspective Ministries
In 1967, 50 years ago, a diving accident left Joni Eareckson Tada a quadriplegic at age seventeen. Years later Joni wrote about what she was thinking:
Why It's Time to Grow Up – @Revive Our Hearts
To "grow up into salvation," a Christian woman must long for and live by the pure milk of the Bible. The Scriptures teach, rebuke, correct and train us for righteousness and contain all we need to know to live a fruitful life as a Christian.
God's Alarm – @Right with God
Is there such a thing as God's alarm? Yes. It does not just waken us from sleep, but in a sense it wakens us from the dead! God's alarm sometimes works dramatically quickly. This may happen under the preaching of the gospel, or a simple few words from a faithful witness, or from reading the bible, or one of many other means that God uses as His alarm. The person is dramatically awakened from his or her spiritual death.
To Listen To:
Cultivating a Lifegiving Family with Sally Clarkson – @Young Wife's Guide
The podcast at the blog this week is What Does True Biblical Friendship Look Like? Come take a listen when you get a moment.
To Watch:
Ed Welch on Depression – @Wretched TV
To Wives with Unbelieving Husbands Part One – @Look at the Book (this is the first in a six-part series and I highly recommend going through the whole series with an open Bible).
For Your Bookshelf:
Things Not Seen: A Fresh Look at Old Stories of Trusting God's Promises & Not By Sight: A Fresh Look at Old Stories of Walking by Faith both by Jon Bloom
To Make:
Simple & Tasty Chili Recipe – @Thankful Homemaker
For Your Home:
These velvet hangers are so excellent, they take up less room in your closet and clothes don't fall off! I've slowly replaced all our old plastic ones with these.
To Ponder:
From my journal:
God uses stressful situations in our lives to reveal our true character. Remember the tea bag example – when you put a tea bag in hot water it draws out the contents of the tea bag. Stressful situations don't cause our sinful reactions they bring out what was already on the inside. May we pray for Christ honoring responses to those stressful situations in our lives today.
25 "Therefore I tell you, do not be anxious about your life, what you will eat or what you will drink, nor about your body, what you will put on. Is not life more than food, and the body more than clothing? 26 Look at the birds of the air: they neither sow nor reap nor gather into barns, and yet your heavenly Father feeds them. Are you not of more value than they? 27 And which of you by being anxious can add a single hour to his span of life 28 And why are you anxious about clothing? Consider the lilies of the field, how they grow: they neither toil nor spin, 29 yet I tell you, even Solomon in all his glory was not arrayed like one of these. 30 But if God so clothes the grass of the field, which today is alive and tomorrow is thrown into the oven, will he not much more clothe you, O you of little faith? 31 Therefore do not be anxious, saying, 'What shall we eat?' or 'What shall we drink?' or 'What shall we wear?' 32 For the Gentiles seek after all these things, and your heavenly Father knows that you need them all. 33 But seek first the kingdom of God and his righteousness, and all these things will be added to you.

34 "Therefore do not be anxious about tomorrow, for tomorrow will be anxious for itself. Sufficient for the day is its own trouble.

~ Matthew 6:25-34
SaveSave
SaveSave
SaveSave