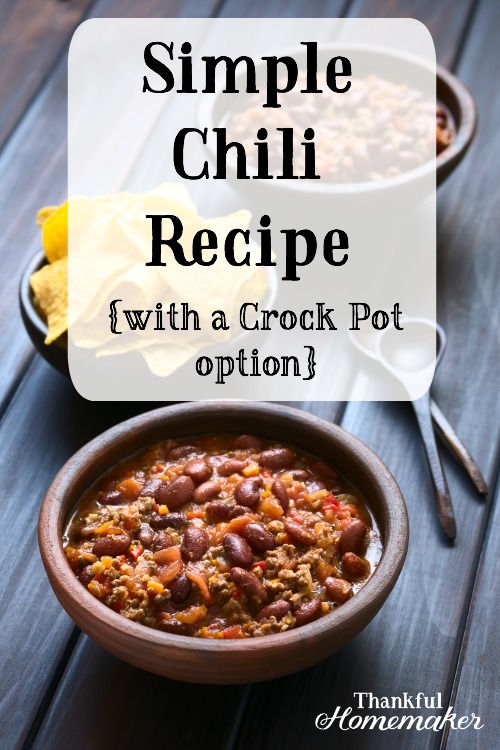 This recipe has been in my box for quite a few years now as you can see by the image below.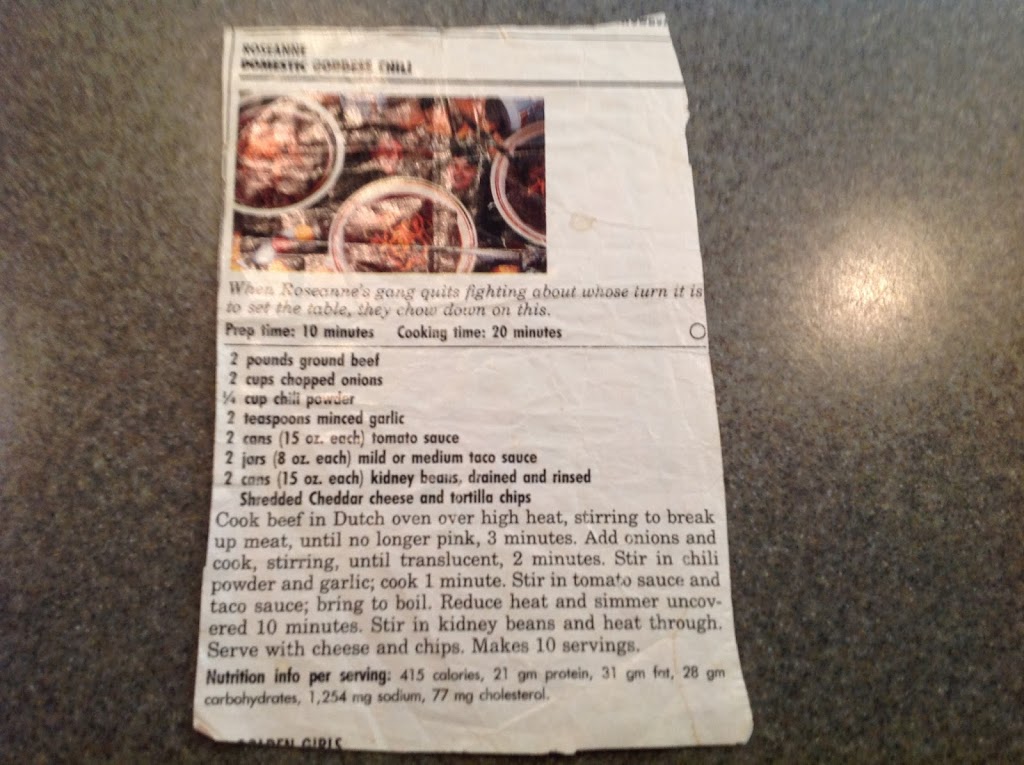 It's called Domestic Goddess Chili and was inspired by the Roseanne Show back in the 1980's. I have a couple of quick changes to make it even easier to throw together. You can make it on the stovetop or in the crockpot. This chili recipe is a family favorite and a staple every fall and winter season. You can throw it together in less than 15 minutes and enjoy it with shredded cheese and tortilla chips.
Here are a few of the players: (sorry about the open containers – I thought about the picture after I threw the recipe together)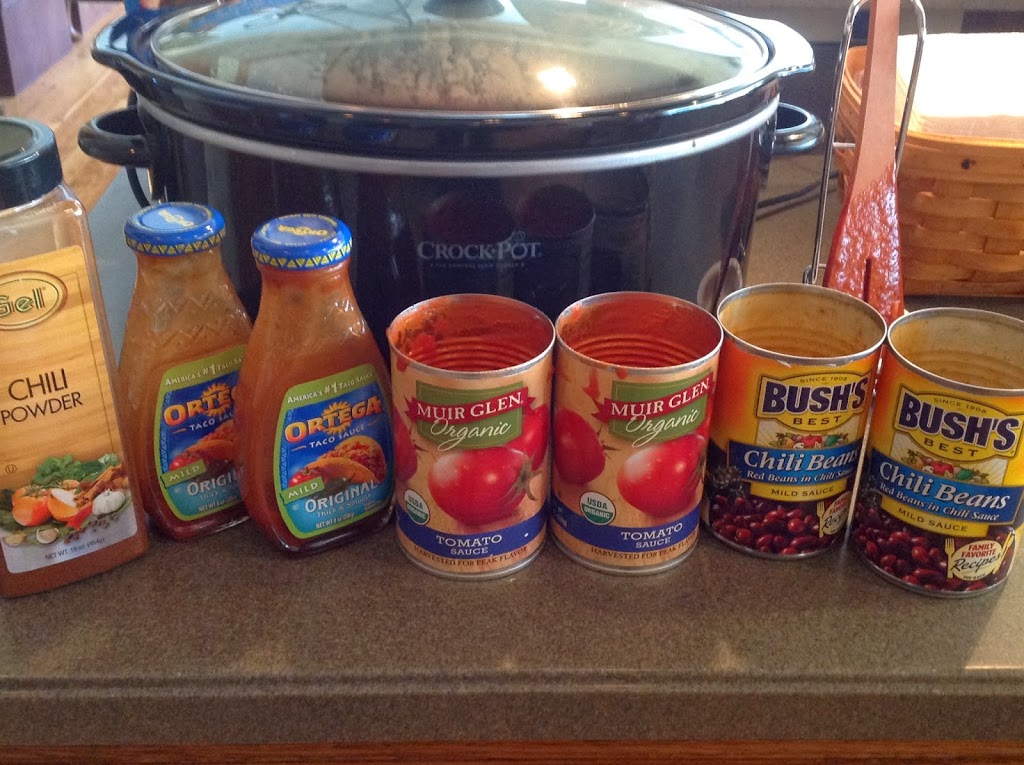 1 1/2 pounds ground beef (original calls for 2lbs)
1 cup chopped onion (original calls for 2 cups)
1/4 cup chili powder
2 heaping teaspoons of minced garlic
2 cans (15 oz each) tomato sauce
2 jars (8 oz each) taco sauce2 (15 oz each) kidney beans, drained and rinsed – (I use Bush Beans Chili Beans Mild here instead – see above photo)
Brown meat and add in onion and garlic. Stir in chili powder. Stir in tomato sauce, taco sauce, and beans. Bring to boil. Reduce heat and simmer for 10 minutes or until heated through.
To use the slow cooker just throw the browned meat with onions and garlic in the slow cooker and add the rest of ingredients. Stir together and cook on low for 4-6 hours.
Enjoy with shredded cheese and chips!
SaveSave
SaveSave
SaveSave
SaveSave
SaveSave
SaveSave