Marys and Marthas: Celebrating Women of Different Character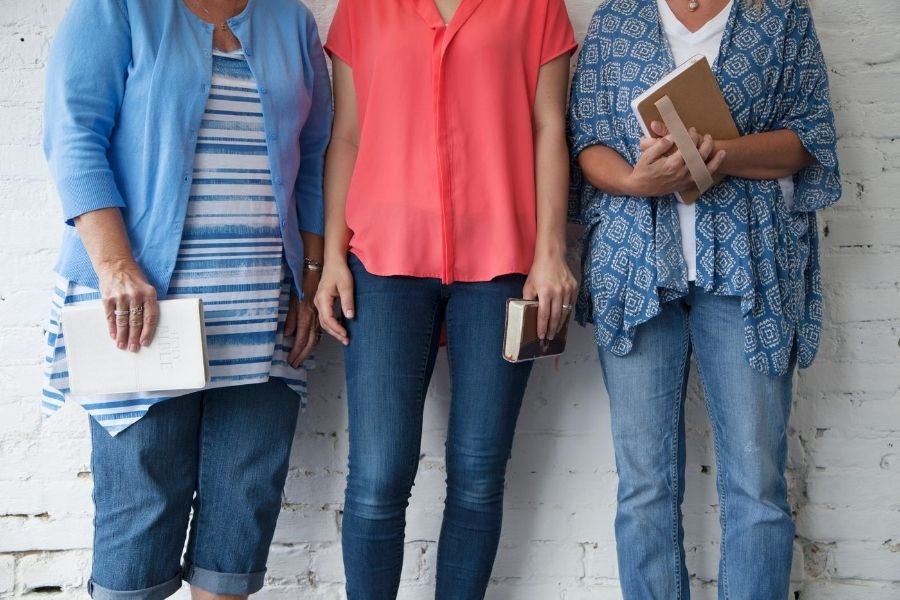 So often, the passage in Luke 10:38-42 describing the scene of Mary and Martha only highlights Martha being corrected, and we miss out on so much more of Martha and Mary's character. There were some issues with Martha's attitude, but I appreciated the quote below from J.C. Ryle on these two sisters who "both loved Jesus—and Jesus loved both of them."
So often, the passage in Luke 10:38-42 describing the scene of Mary and Martha only highlights Martha being corrected, and we miss out on so much more of Martha and Mary's character.
It's a good reminder for us all to remember, there are many varying personalities and strengths that make up the family of God. We need both Marys and Marthas.
38 Now as they went on their way, Jesus entered a village. And a woman named Martha welcomed him into her house. 39 And she had a sister called Mary, who sat at the Lord's feet and listened to his teaching. 40 But Martha was distracted with much serving. And she went up to him and said, "Lord, do you not care that my sister has left me to serve alone? Tell her then to help me." 41 But the Lord answered her, "Martha, Martha, you are anxious and troubled about many things, 42 but one thing is necessary. Mary has chosen the good portion, which will not be taken away from her."
Luke 10:38-42
Marthas and Marys by J.C Ryle:
Observe how different the characters and personalities of true Christians may be. The two sisters of whom we read in this passage were both faithful disciples. Both had believed. Both had been converted. Both had honored Christ, when few gave Him honor. Both loved Jesus—and Jesus loved both of them. Yet they were evidently women of very different character!
Martha was active, stirring and impulsive; feeling strongly, and speaking out all she felt.
Mary was quiet, still and contemplative; feeling deeply, but saying less than she felt.
Martha, when Jesus came to her house, rejoiced to see Him, and busied herself with preparing suitable refreshment.
Mary, also, rejoiced to see Him, but her first thought was to sit at His feet and hear His word.
Grace reigned in both hearts—but each showed the effects of grace in different ways.
We shall find it very useful to ourselves to remember this lesson.
We must not expect all believers in Christ to be exactly like one another.
We must not set down others as having no grace, because their experience does not entirely tally with our own.
The sheep in the Lord's flock have each their own peculiarities.
The flowers in the Lord's garden are not all precisely alike.
All true servants of God agree in the principal things of religion.
All are led by one Spirit.
All feel their sins, and all trust in Christ.
All repent, all believe, and all are holy.
But in minor matters, they often differ widely.
Let no one despise another on this account.
There will be Marthas and there will be Marys in the Church, until the Lord comes again.