Modern Day Examples of Titus 2 Women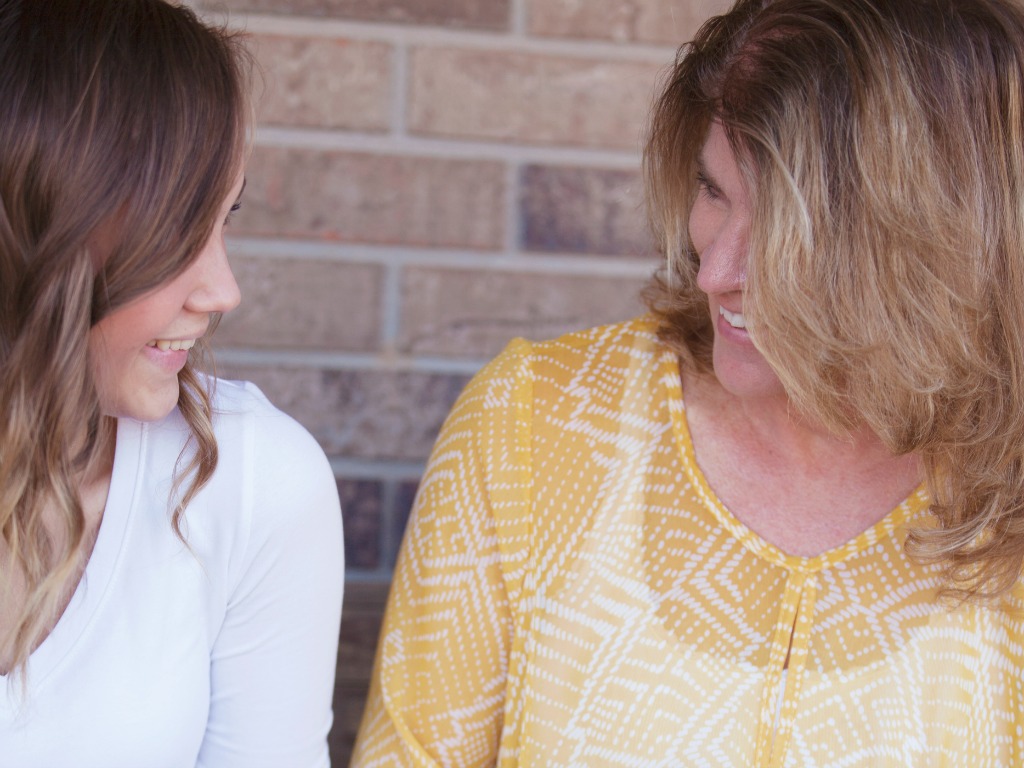 We can tend to just think of Titus 2:3-5 as an example to look to what our conduct should be like as Christian women. And please don't get me wrong because it beautifully lays out what we are called to as Christian women. I'm using this example at the end of this post to briefly talk about what it looks like lived out in our modern-day lives. If you want to dig a little deeper I highly recommend the book Feminine Appeal by Carolyn Mahaney.
Our behavior is an extension of our theology.
There is more to it though because it comes out of the reminder that these things are proper for sound doctrine. Paul is exhorting Titus to teach exhortations for what godly conduct looks like. Sound doctrine is so important because what we believe affects what we do. Our behavior is an extension of our theology. This is why it is so important for us as women and wives and mothers to study God's Word for ourselves.
But as for you, teach what accords with sound doctrine.

~ Titus 2:1
Example of Older Women:
Older women likewise are to be reverent in behavior, not slanderers or slaves to much wine. They are to teach what is good,

~ Titus 2:3
Let me summarize what older Christian women should look like (or be striving for with the help of the Holy Spirit) in the church. They should be reverent in their behavior. They will live in a way that reflects their calling to holiness (1 Peter 1:15). They are not going to accuse others falsely (slander) or divide people without reason ( Colossians 3:8). She is not going to be enslaved or in bondage to wine. I do see this as a reminder to myself to not be mastered by anything but Christ. We can be enslaved to so many things today not just alcohol.
Her life is marked by a desire to teach what is good to the younger women. She is a teacher of good things and influences the younger women by her example.
Teaching the Younger Women:
4 and so train the young women to love their husbands and children, 5 to be self-controlled, pure, working at home, kind, and submissive to their own husbands, that the word of God may not be reviled.

~ Titus 2:4-5
What is she teaching the younger women? She is earnestly teaching them to have affectionate love for their husbands and children. I do think it's interesting that the word train is used. It is a reminder that it does not come naturally to everyone (plus everyone is not very lovable at all times! – us included!). It may be forgotten from time to time and need to be relearned.
She shows what it looks like to live a life that is self-disciplined. We should be teaching purity in our marriages and relationships. Not just physically but in our words and actions to others.
The seemingly always controversial one is teaching them to be workers at home. The reminder here is her duty is first to her home and family and she may work outside the home but never to the neglect of her primary calling to be attentive to her home and family.
I love the reminder that we are to do so with kindness or sometimes translated goodness. What a sweet influence this will have on others in her life. She sees the needs of others and desires to meet them.
I really need to write a post on submission in marriage so this may spark me to do so soon but the reminder here is not that we are inferior to our husbands but it is is a statement of function and role, not of value. Love the quote below:
"God has a different function—a different use—for a husband than He has for a wife. And when we both play our role well, we both win."

~ Trent Griffith
If we willingly will submit to our husbands it is a beautiful picture of the gospel on display in our marriages.
So this is laid out above briefly summarizing the verses we know so well as women in Titus 2 of what the older women in the church are to teach the younger women.
Biblical Role Models of Older Women:
Sarah is a beautiful example of a woman who submitted to her husband and trusted in the Lord (1 Peter 3:5-6). Anna in her old age fasted and prayed and continued to tell others about the Lord (Luke 2:36-38). Tabitha cared for widows and used her life to serve others (Acts 9:36-42). Peter's mother who was healed by Jesus immediately started serving (Matthew 8:14-15).
Modern Day Examples of Older Women:
I think it simply is women who are known by Jesus and desiring to become more like Christ in their walk and they continue to teach and train the younger women. We can overthink this at times. This may take place in your home with your daughters or in a church setting among women. It may mean doing a bible study together with a younger woman or sitting over coffee talking about your marriages and families and pointing that younger woman to godly principles laid out in the Word.
Older women who have health that is failing can still pour into younger women by encouraging with words or notes or praying for them. We have a sweet lady at church who is so encouraging to me and my daughter. Her health is not good but she always has encouraging words or a book to share with us and I know she is praying for our family. Our calling isn't over until the Lord takes us home. I've heard it stated, "women who would rather wear out than rust out."
Biblical Role Models of Younger Women:
Hannah was a woman who dedicated family to the service of the Lord. Her prayer to the Lord is a beautiful example of women of all ages (1 Samuel 2:1-10). Esther was a woman who in God's providence was used to save her people from destruction (Esther 4:13-16). Ruth showed her devotion to the Lord and her great love for her mother-in-law (Ruth 1:16-17). Is there a more beautiful example than the young Mary, the mother of Jesus, who said, "Yes Lord" (Luke 1:38).
Modern Day Examples of Younger Women:
As I'm listing this it still applies to us older women because we are all always learning and there is always someone older than us.
It would look like women who love their families. They take great pleasure in caring for their husbands and children and homes. It takes work to make our homes a beautiful and pleasant place for our family. Their families are not looked at as a hindrance but as a beautiful way to serve the Lord. They will be sensible and in control of their impulses and passions. They will be modest and pure in all areas of their lives. They will seek the good of others above themselves (Philippians 2:4). Their lives will be a beautiful outpouring of submission to the Lord in all areas.
Final Thoughts:
The last verse in Titus we are all familiar with is verse 5b:
that the word of God may not be reviled.

Titus 2:5b
Blaspheme or reviled means to be spoken of slanderously. If we fail to live out what Paul has laid out before us in the above verses in Titus, we bring harm to the reputation of God's Word. We know how quick non-believers are to talk about the inconsistency of our lives and how we profess one thing but live out another. Our walk should match our talk. If we are truly converted, we will continue to grow in the grace and knowledge of God's Word (2 Peter 3:18) and the transforming power of the Gospel will bring about lives that honor the Lord in all things.
"God wants all of us to focus on becoming His beautiful people—not the outward, fading beauty of the world, but the inner, lasting beauty of a heart that is obedient to Him. We refer to a beautiful person as attractive, because beauty attracts. A beautiful place, like the Grand Canyon, attracts people to it. The body of Christ should be so beautiful that those who do not know the Savior are attracted to Him through us. So, get to work on helping this church develop into a beautiful body for His glory!"

~ Steven Cole
Related Resources:
The Law of Kindness: Serving with Heart and Hands by Mary Beeke
Feminine Appeal: Seven Virtues of a Godly Wife and Mother by Carolyn Mahaney