Sitting at the Feet of Jesus in a Season of Busyness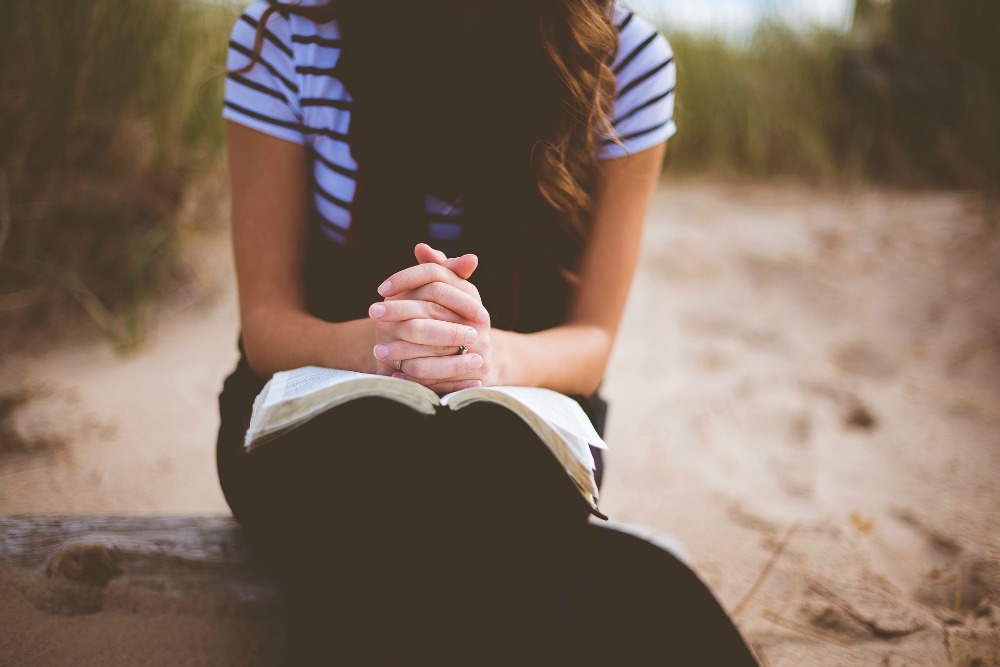 One of the aspects of the life of Christ that stands out to me is that Jesus never seemed to be in a hurry. Even when crowds of people surrounded him he always made time for what was most important – time with His Father.
15 But now even more the report about him went abroad, and great crowds gathered to hear him and to be healed of their infirmities. 16 But he would withdraw to desolate places and pray.

Luke 5:15-16
Listen in to the Bitesize Episode Below or Read the Post:
How many times when life is busy and I seem to be in the midst of chaos and continually in a hurry is sitting at the feet of Jesus the last item on my list? If it even makes the list. Sitting with Jesus is what is needed the most, and I know that, but I feel like if I take the time to sit, the items on my list will be left undone.
How many times is sitting at the feet of Jesus the last item on my list?
I look at Luke 5:15 above and see the crowd, and they were coming to be healed. I need to come to Jesus to be healed and forgiven of my sins of self-sufficiency and pride because these are evident in a life that is not taking the time to meet with Him. All the things going on inside my heart, my concerns, anxiousness, my brokenness, heartbreak, disappointments, they may not be physical diseases, but I struggle with the disease of sin, and Jesus can heal me. He is where I will find rest and freedom.
"The weight of so many responsibilities and distractions – even the worthwhile ones – has a crushing effect on a person's relationship with Christ. It ruins our taste for spiritual things. It suppresses our exuberance for spiritual service. It suffocates our passion for pursuing Christ and the intimate relationship He offers. It all grinds away at our soul. Eventually, following Jesus starts to lose its luster. The blessings and joys of walking with Him are crowded out by myriad tiny details of life."

~ John MacArthur
I'm not of much assistance to others with a soul that is uncared for and depleted. My life at those moments is more a picture of Martha than Mary. During those times of busyness, all I do is make not just myself miserable but others around me. Am I trying to prove my worth or abilities in getting it all done?
What does Christ call me to do? Psalm 23:2-3 reminds me to rest in Him. The Lord leads me beside still waters. He restores my soul. His Word is rich and fertile to bring me the nourishment my soul needs.
He makes me lie down in green pastures. He leads me beside still waters. He restores my soul. He leads me in paths of righteousness for his name's sake.

~ Psalm 23:2-3
My Christian life is not about what I do but Whose I am. There is freedom in that truth. I don't have to work myself to death to prove my worth. Christ has already called me as His own, and my worth is in Him.
So Luke 5:16 finds Jesus in the midst of a busy time drawing away to be with the Father. It is a reminder to me that I must make it a priority to replenish my soul by time with my Father.
I have a Heavenly Father who is with me always, loves me with an everlasting love and never leaves me or forsakes me.
I want to encourage us to take time to determine our priorities and make sure we're not being busy for the sake of being busy or to look good to others.
The Lord desires us to bring Him honor and glory in all we do, and that won't happen with a heart that is restless and busy.
Sit at the feet of your Father, and He will give us the nourishment and rest we need to honor Him in all we do.
"[Jesus] was busy, but never in a way that made Him frantic, anxious, irritable, proud, envious, or distracted by lesser things… Jesus knew the difference between urgent and important. He understood that all the good things He could do were not necessarily the things He ought to do."

~ Kevin DeYoung, Crazy Busy
Related Resources:
Choosing a Mary Heart in a Martha Season
10 Lessons from the Life of Mary
Crazy Busy: A (Mercifully) Short Book about a (Really) Big Problem by Kevin DeYoung
SaveSave
SaveSave
SaveSave