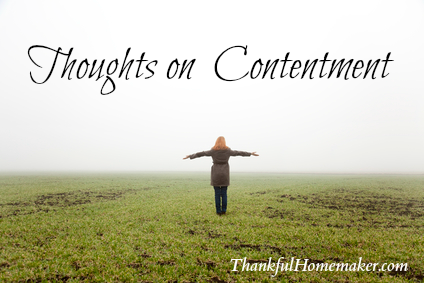 We have been on the road for quite awhile and that has given me some time to tackle my growing book list. The Greener Grass Conspiracy: Finding Contentment on Your Side of the Fence by Stephen Altrogge is one I will find myself revisiting frequently.
This book was such a refreshment as it reminded me how rich we are in Christ. I just want to leave you with a few nuggets that I wrote down in my journal. May they encourage you to not look to the unsatisfying pleasures this world has to offer but to find your true satisfaction and joy in Christ and in Him alone.
I have been given much but I still lose focus when I take my eyes off of Christ and look around at what others have and not just materially but how they have been gifted or their friendships or whatever it may be. The snare to compare leaves us in a sinful pattern that brings only discontentment.
May you be encouraged by the thoughts below and The Greener Grass Conspiracy is one I highly recommend to put on your must read list:

"If you follow Jesus you will have every spiritual need met. Forgiveness, adoption, spiritual strength, everything. And if we have all our spiritual needs met and are content with what we have, that is great gain."


"Godliness + Contentment = Great Gain"
(I Timothy 6:6)
"Discontentment begins when I start trying to be God. Discontentment happens when I attempt to displace God from his rightful place at the center of the universe. When I think that everything should run according to my plans instead of God's plans. When I forget that God is God and that he is allowed to do with me whatever he wants, whatever will bring him glory. Discontentment results from a big view of myself and a very little view of God."

"Contentment is inward, untouchable by circumstances, out of the reach of trouble. It can't be stolen away by sickness or poverty, can't be ruined by the loss of a job or house or spouse. Biblical contentment is not rooted in circumstances but in the infinitely stronger foundation of God himself."

"If we want contentment we need to spend time, much time, lingering in the presence of God. We need to go to the place where contentment is found, to regularly drink from the fountain of joy. We need to let our eyes pore over the pages of sacred Scripture and to listen closely as God speaks to our hearts. We need to commune with God by praying to him and by fellowshipping with the people of God. If we're not consistently spending time in the presence of God, we won't be content. Period."

"Life is a precious gift from God. He doesn't owe me a minute or a breath. Yet this morning I'm alive. God sustained me through the night and gave me at least one more day to enjoy."

"In Christ we can be truly content while on this earth, but we'll never be fully satisfied. The day of total, complete and ultimate satisfaction is still coming. The day we see Jesus face-to-face and look into the eyes of our Savior, we'll say, "Now I'm truly satisfied."

~ all the above quotes are from The Greener Grass Conspiracy by Stephen Altrogge


"I have heard of some good old woman in a cottage, who had nothing but a piece of bread and a little water. Lifting up her hands, she said a blessing, 'What all this and Christ too?'"~ Charles Spurgeon