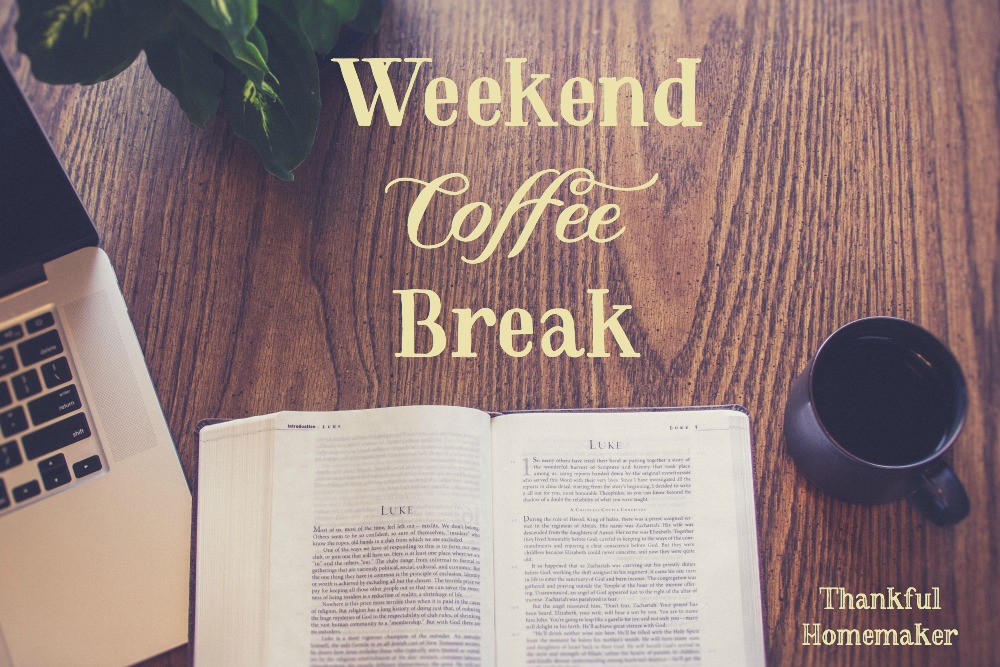 To Read:
Feminism Doesn't Love You Back – @God's My Healer Blog
It seems feminism is the new religion of America. Many young Christian women can be found saying, "I love feminism!"I have to wonder though, does feminism love them back?
The Life of Abraham: "Go Forth" – @A Narrow-Minded Woman
The life of Abraham is not only a very interesting adventure but it is a great encouragement to those of us who are children of God. Abraham was not a perfect man but he is a man we can admire for his faith and learn from his mistakes.
Answering Children's Questions at Halloween – @The Good Book Company
It was a dark and stormy night…That's how many classic ghost stories begin. But what if your child is scared of the dark, and worried about what a stormy Halloween night may bring? Here are some thoughts on how we can use their questions to point them to the wonderful truth about Christ.
5 Things Not to Do in Your Marriage – @True Woman Blog
The first couple began sinning against each other, and every wife and every husband since has known the same battle. Even in marriages that are loving, faithful, and happy, sin still plays a role.
To Listen:
Why It's Good that God is Different from You by Jen Wilkin (This is a must listen to for all you ladies!!)
Don't Be a Wimp: Kicking the Habits that Make Women Weak @Revive Our Hearts
Trusting God in the Midst of a Trial – @Thankful Homemaker. You can find all podcast episodes here and click here to subscribe to the podcast.
To Watch:
My husband and I have enjoyed The Bible Project videos and watch each one as they correspond to the current book of the Bible we're reading in our chronological reading plan for this year.
On Tuesday, October 24th enrollment opens for an amazing online training academy, My Homemaking Mentor. Enrollment hasn't been open since April and after this, won't be open again until April 2018! When you enroll, you get lifetime access to the 22 incredible courses plus access to all future courses released into the academy.
For Your Bookshelf:
I'm a bit behind in reading this week but started an interesting read on the enneagram and it describes what it is and how it can be used as a tool for life. It's different reading for me but I've really enjoyed the book so far (halfway through in writing this). It's called The Road Back to You: An Enneagram Journey to Self-Discovery by Ian Morgan Cron and Suzanne Stabile.
If you don't have a copy of The Valley of Vision: A Collection of Puritan Prayer and Devotions this is one that is so beneficial in your prayer time with Lord. It is the one book, in addition to the Bible, that I open daily.
To Make:
Egg Roll in a Bowl – I love this quick easy meal and bagged coleslaw mix makes it so fast to throw together. I like to use ground turkey.
For Your Home:
Skoy Eco Friendly Cleaning Cloths – These are a favorite in my home and I use them in the kitchen to wipe the counters and table. They are reusable and can be washed in the washing machine but I usually just throw them in the dishwasher (top rack) at the end of the day when I run it. (I love to give a pack of these and dishwashing liquid as a hostess gift. I keep stocked up on them with gift bags handy too!)
To Ponder:
Let me learn by paradox
that the way down is the way up,
that to be low is to be high,
that the broken heart is the healed heart,
that the contrite spirit is the rejoicing spirit,
that the repenting soul is the victorious soul,
that to have nothingis to possess all,
that to bear the cross is to wear the crown,
that to give is to receive, that the valley is the place of vision
~ The Valley of Vision
The sacrifices of God are a broken spirit;

a broken and contrite heart, O God, you will not despise.

~ Psalm 51:17