10 Helpful Homemaking Books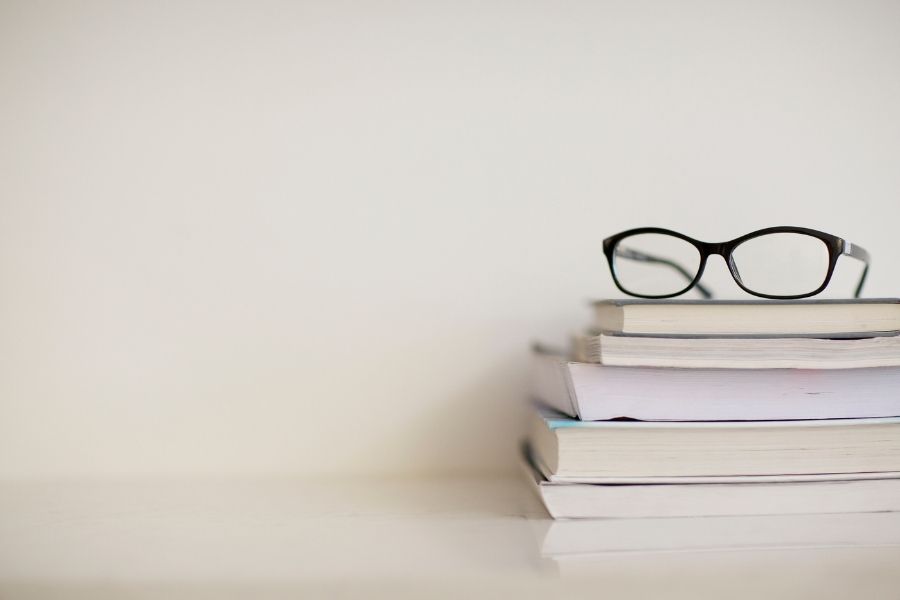 I'm sharing ten books with you that have impacted me in my homemaking as a Christian woman. I didn't come to faith in Christ until later in life, so I was thankful to have some good books to help disciple me in my role as a keeper of my home. I've listed my top ten and ten more honorable mentions at the end because it's hard to end a book list!
If you're looking for help in finding a good planner, take a look at My Favorite Planners & Journals – they are all geared towards helping Christian women keep organized in their homes and family life.
My recommend homemaking book list below is not exhaustive, and I know many more can be added to the list. I'd love you to share your recommendations with us in the comments of books that have helped you in your homemaking (please note, I don't necessarily agree with every author listed below doctrinally).
If you'd like to see some of my other book recommendations, you can do that here. I also wrote a post titled 10 Books Every Christian Should Read and have a podcast on how to read more books if you'd like to take a peek at those too. Who doesn't love book recommendations? So without taking any more of your time here, they are:
My Top Ten Homemaking Book Recommendations:
Becoming a Woman Who Pleases God: A Guide to Developing Your Biblical Potential by Lisa Tatlock & Pat Ennis – As a new Christian, this book helped to give me guidance to priotize my day.
Designing a Lifestyle that Pleases God: A Practical Guide by Lisa Tatlock & Pat Ennis – This goes along with the above book and gives such practical, wise guidance for godly living as homemakers.
The Christian Homemaker's Handbook by Dorothy Kelley Patterson & Pat Ennis – One of those handy guide books you'll turn to again and again.
Home Comforts: The Art and Science of Keeping House by Cheryl Mendelson – This is not a "Christian" book but it's like having an encyclopedia of all things homemaking on your bookshelf. Turn to this one for household chore questions before you turn to Google.
Simply Clean: The Proven Method for Keeping Your Home Organized, Clean, and Beautiful in Just 10 Minutes a Day by Becky Rapinchuk – If you are a lover of systems you will enjoy this book by Clean Mama.
Home Management: Plain and Simple by Kim Brenneman – Simple is the keyword here and this is a great resource for larger families but helpful for smaller ones too!
The Lifegiving Home: Creating a Place of Belonging and Becoming by Sally Clarkson & Sarah Clarkson – Home is more than cooking and cleaning and this is a book to sit and savor through how to make your house a "home".
The Hidden Art of Homemaking by Edith Schaeffer – Mrs. Schaeffer takes the ordinary task of homemaking and turns it into an art. It's a classic and one I'm glad is on my bookshelf.
Simple Secrets to a Beautiful Home: Creating a Place You and Your Family Will Love by Emilie Barnes – I have several books from Emilie Barnes and her one on organizing is a favorite too but this one tops my list.
Shopping for Time: How to Do It All and NOT Be Overwhelmed by Carolyn Mahaney – A practical guide on managing your days.
Plus Ten More Honorable Mentions:
Disciplines of a Godly Woman by Barbara Hughes
Joyful Surrender: 7 Disciplines for the Believer's Life by Elisabeth Elliot
Let me Be a Woman by Elisabeth Elliot
Becoming a Titus 2 Woman by Martha Peace
God's Priorities for Today's Woman: Discovering His Plan for You by Lisa Hughes
Practicing Hospitality: The Joy of Serving Others by Pat Ennis
Home-Making by J.R. Miller
Living a Beautiful Life: 500 Ways to Add Elegance, Order, Beauty and Joy to Every Day of Your Life by Alexandra Stoddard
The True Woman: The Beauty and Strength of a Godly Woman by Susan Hunt
Finding Your Purpose as a Mom: How to Build Your Home on Holy Ground by Donna Otto
What would you add to this list?
What books have most impacted you in your role as a homemaker?