My Favorite Planners & Journals
Inside: A roundup of my favorite planners and journals for homemakers – perfect for staying organized in the New Year!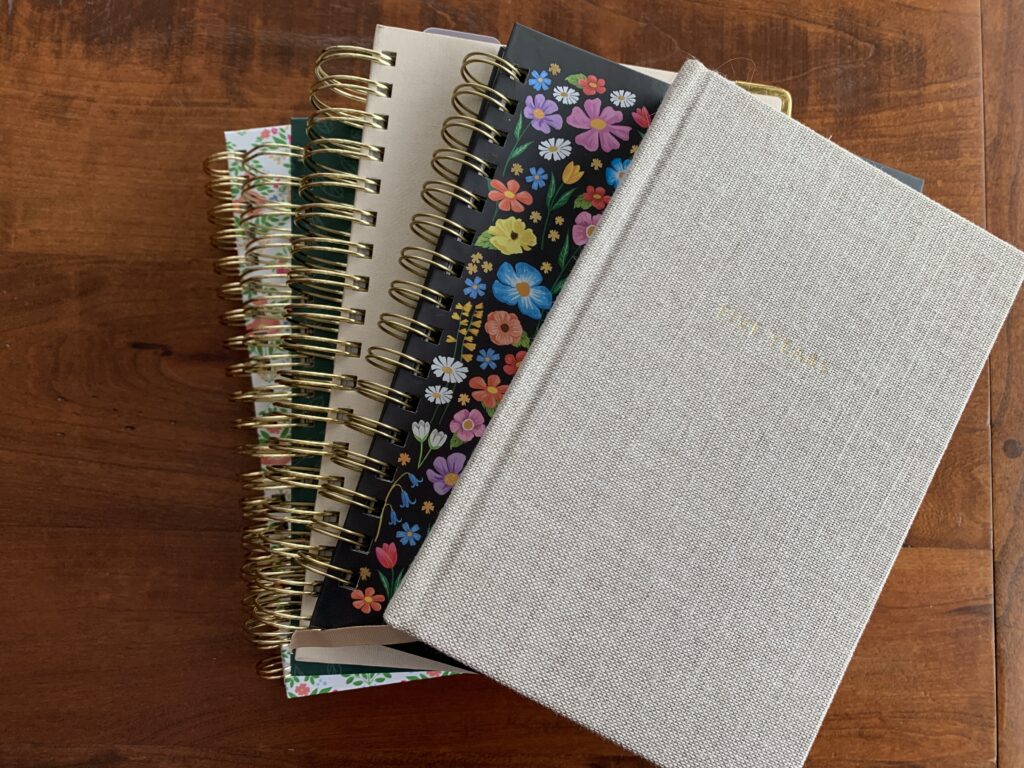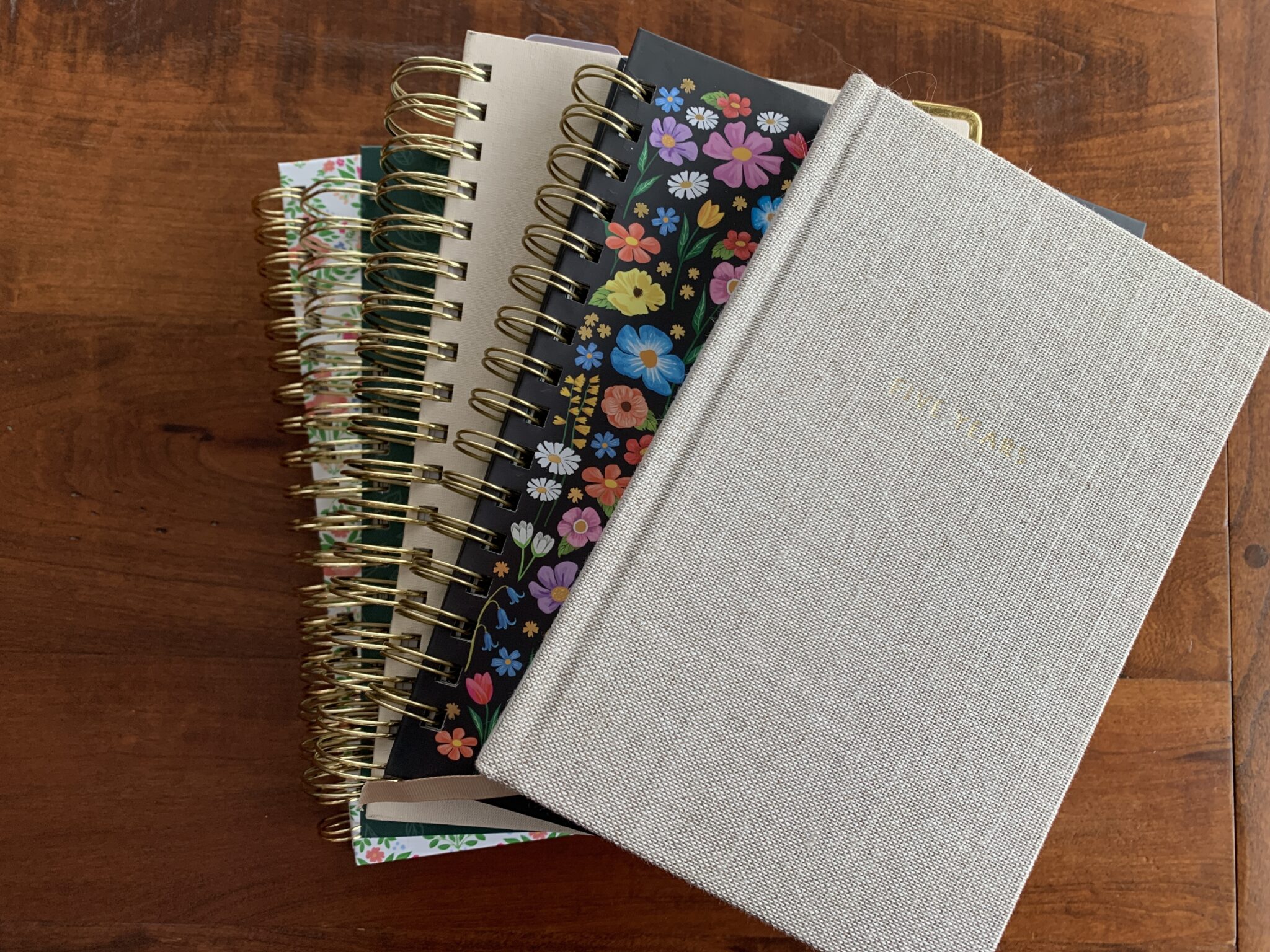 We're getting ready to turn the calendar, and if you're like me, I always look forward to starting a new planner for the year.
I utilize digital apps for some of my time management, but I can't seem to eliminate paper. (I need to put a post together on how I manage my digital life, and it's on the to-write list for the blog sometime in the future 😉) But, truly, nothing beats sitting and writing with a pen on real paper. I love the feel and look of writing in planners and journals.
Below is my list of the planners and journals I'm using this year, and I've shared a couple of honorable mentions too.
Planners & Journals:
2023 One-Year PowerSheets® Goal Planner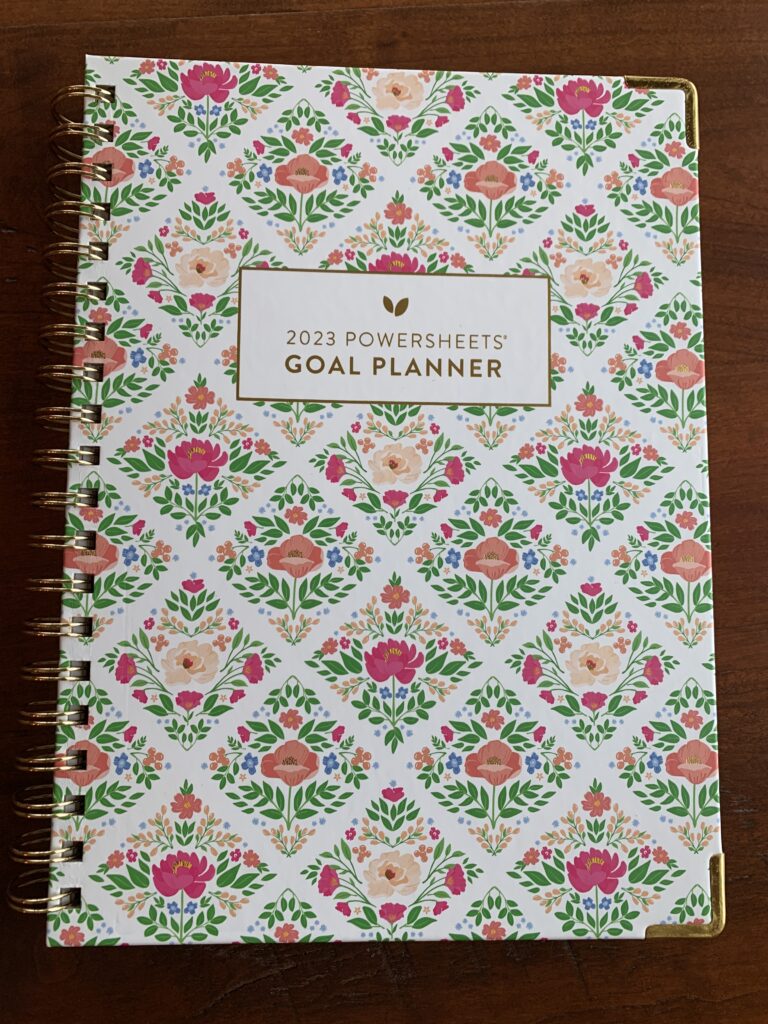 This is my first year using the One-Year PowerSheets Goal Planner from Cultivate What Matters, but I'm looking forward to putting it to use as I work through my Spiritual Priorities for the year. I like that you can customize it, and it walks you through monthly and quarterly reviews of your goals or, as I like to refer to them – Spiritual Priorities. The book is beautiful, and I so enjoy a pretty planner. I'm just getting started working through it as I'm writing this post, so I'll have a bit more to share on it next year.
If you'd like an easy way to work through your priorities for 2023, check out my podcast episode on it here, and you can check out a Spiritual Priorities Planning Guide here.
---
2023 Season by Season Daily Planner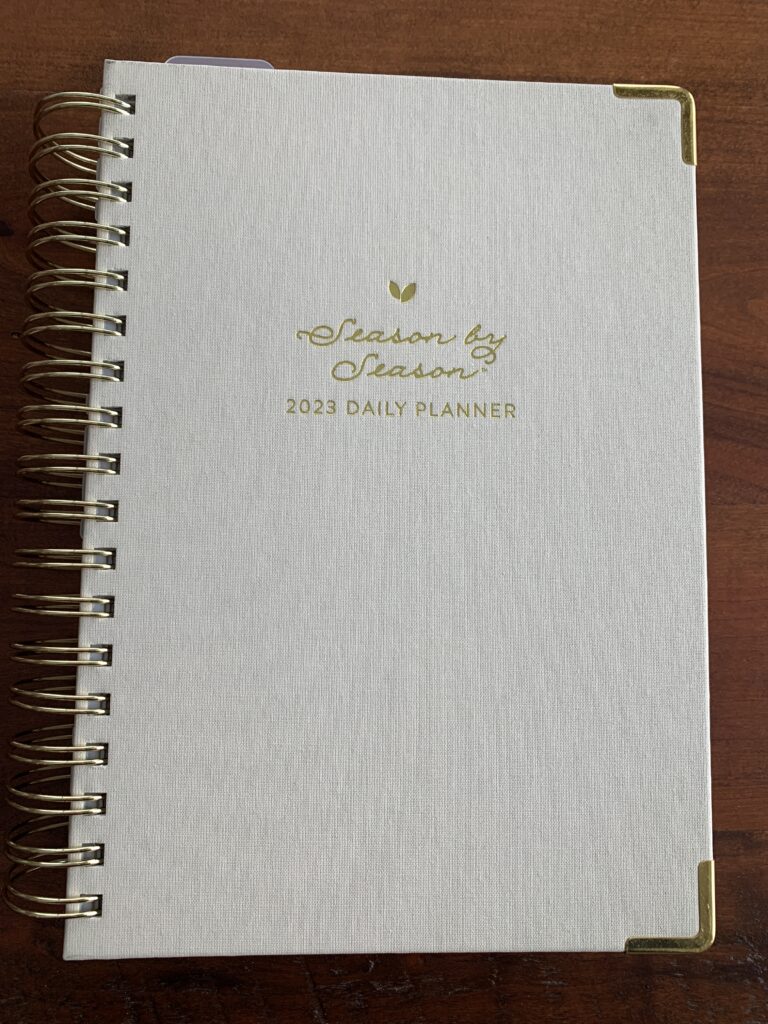 I'm a planner junkie, and I have tried multiple planners (sometimes in the same year 🤦🏻‍♀️). The Season by Season by Cultivate What Matters is a new one to me, and so far, I like the layout, and it seems to cover all the areas I look for in a planner. I've shared a few images, but you can take more of a peek at their website to see all the features.
---
Five Year Journal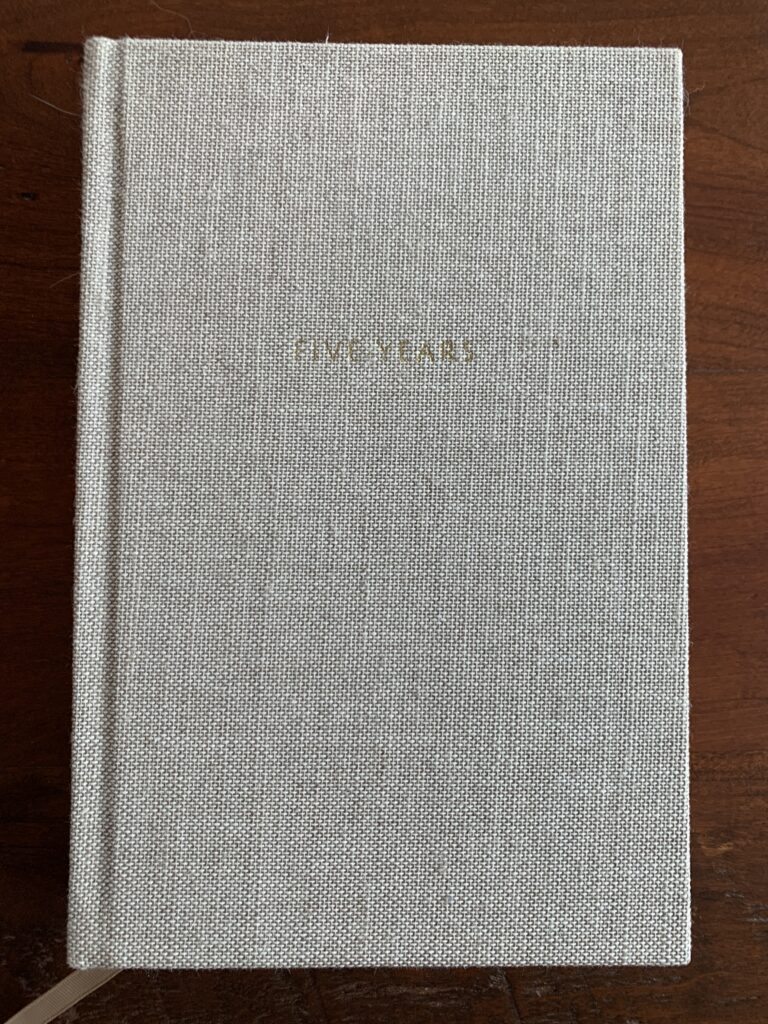 The Five Year Journal from Unbound Planner is a lovely way to keep track of little nuggets from your day-to-day life. There is plenty of room to write down a few thoughts from each day, and it's a lovely way to end the day. There are other inexpensive options here, but this one was worth the investment to me.
---
Quiet Time Companion
The Quiet Time Companion from Wholehearted is such a beautiful and well-equipped book to guide you in your time with the Lord. There are sections for your prayer lists, prayer requests, memory verses, a bible reading plan, and your daily time with the Lord with guided sections.
---
Fruit of the Spirit Devotional Journal – Scripture Memory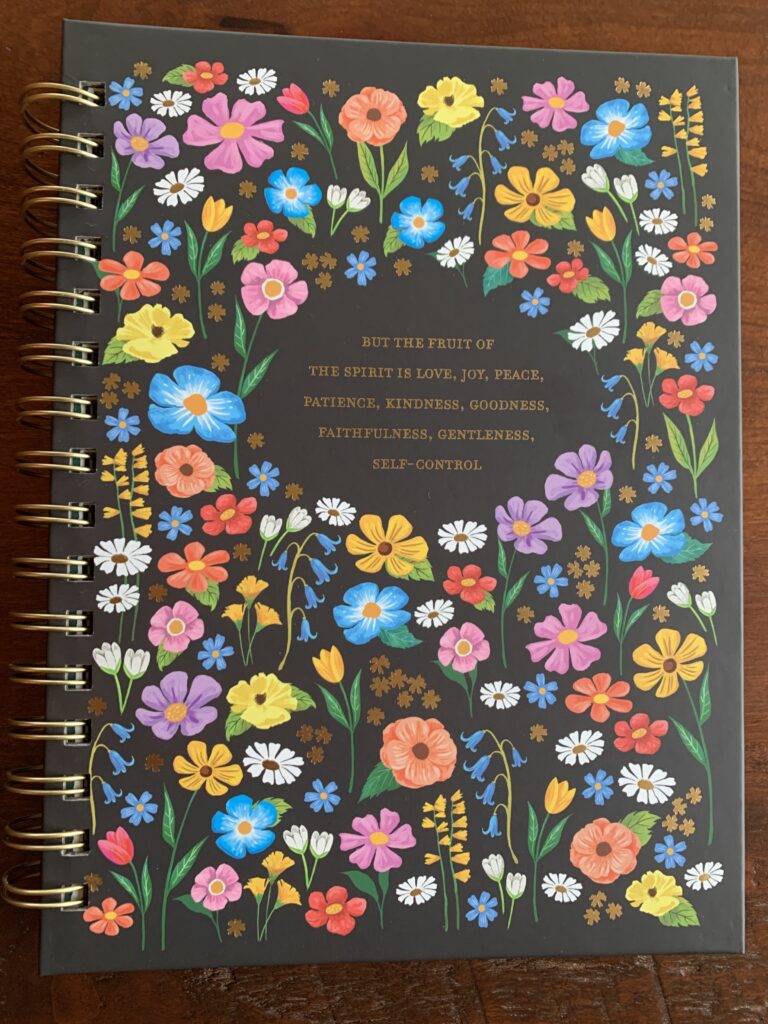 New to me this year from Bella Paper is a lovely way to keep track of memory verses that pertain to the Fruit of the Spirit and Prayer. You can write in your own verses, or they give you some to get you started, and you have an area to work through what each verse means and how you will apply it. They have many other lovely journals too, and if you use the code THM10, you can get 10% off your purchase.
---
Thankful Homemaker Planners & Journals: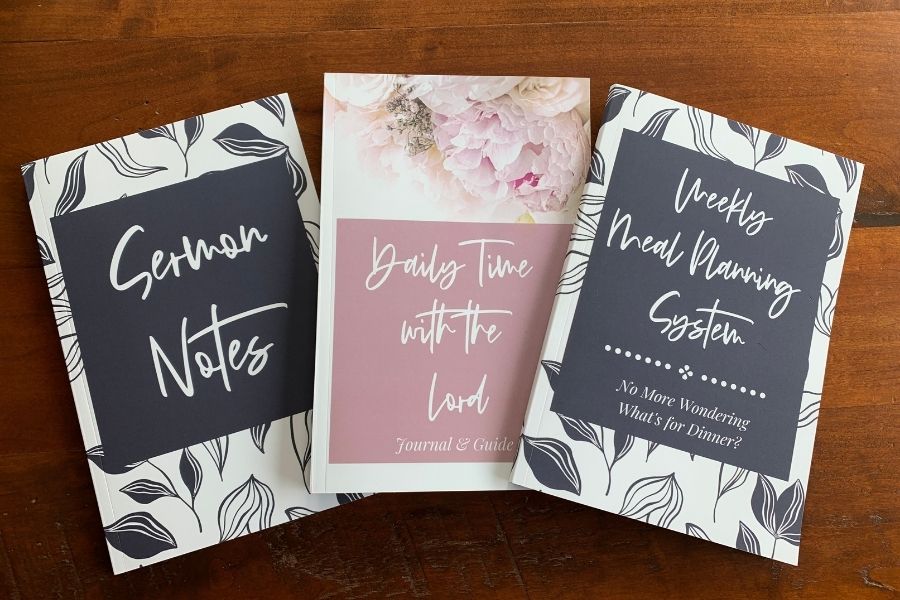 Part of my hope here at Thankful Homemaker is to not only provide you with free resources through the blog and podcast to encourage you in your homemaking but to provide you with other helpful, affordable resources.
I love to use a sermon notebook, a daily time with the Lord planner, and a menu planner. Sometimes these can be fairly expensive, but I've created some affordable resources that I hope will help you in these areas of your homemaking. You can get a better look inside them at Helpful Tools for Your Homemaking.
---
Some Honorable Mentions:
Homemaker's Friend Daily Planner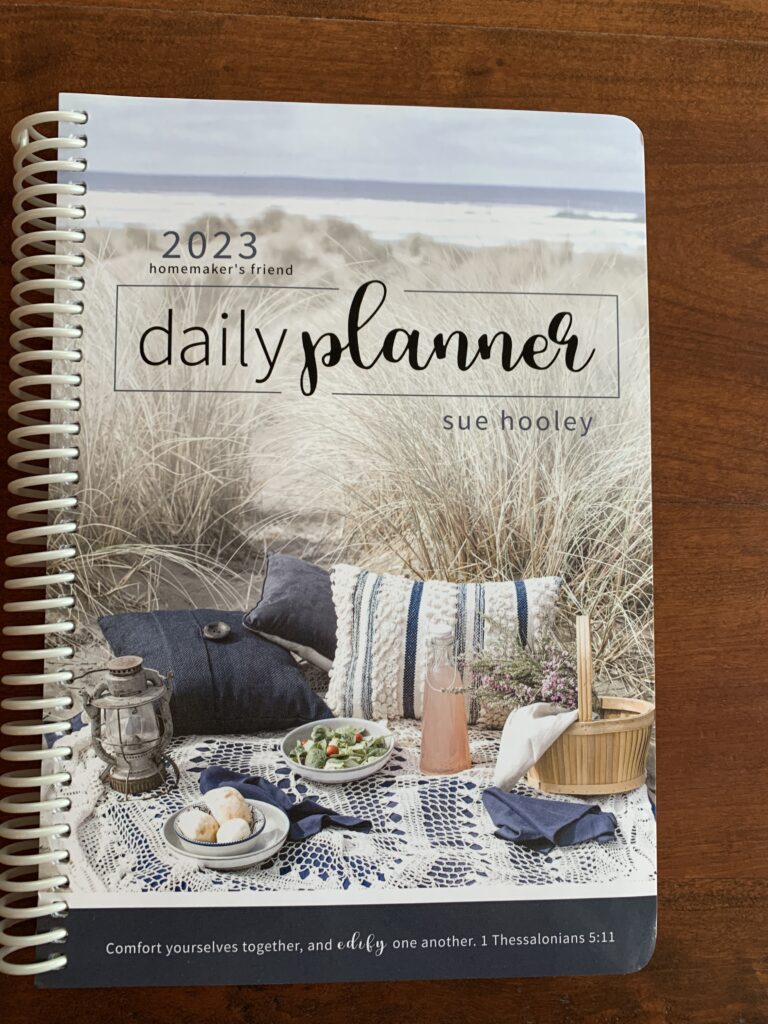 If you've spent any time here with me on the blog, you know the Homemaker's Friend Daily Planner has been a favorite of mine for years. I love the size, price, what it contains, and so much more. I may find myself switching partway through the year. If you're looking for a planner that is under $18, this is your go-to!
---
Promises of Yahweh – 2023 Bible Memory Planner (January – December)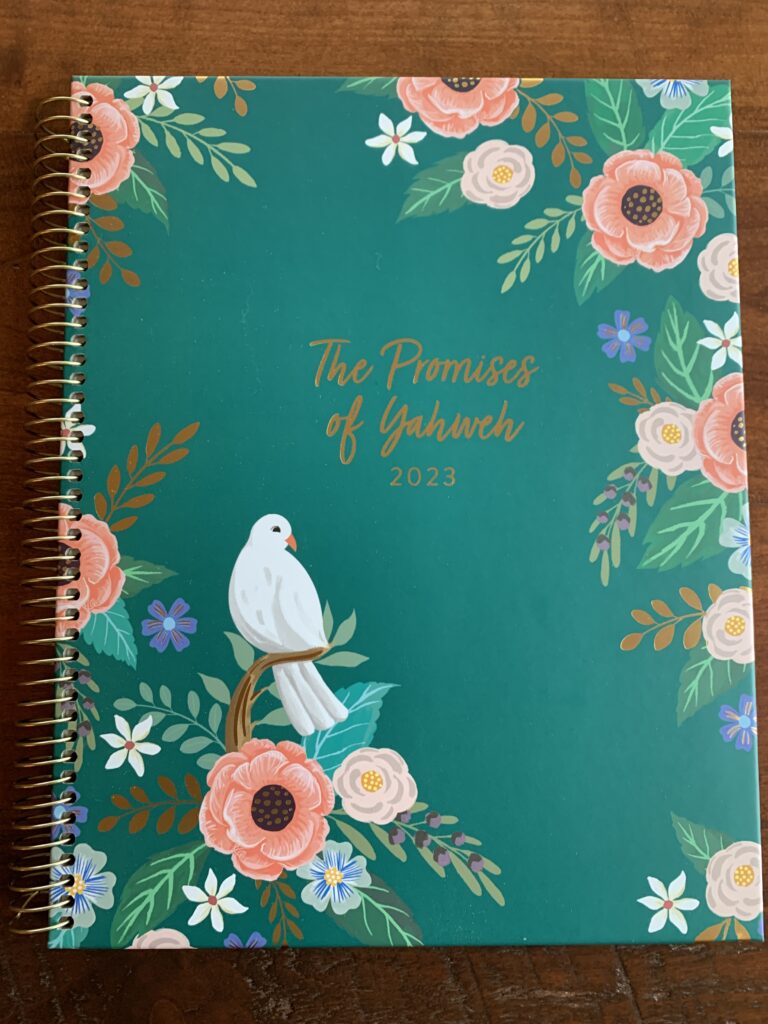 The Promises of Yahweh Bible Memory Planner is beautiful. It has a larger layout and plenty of room to plan your days, weeks, and months. It even has a bible memory plan worked into it. Again, use the code THM10 to get 10% off your planner.
Share with us your favorite planners & journals in the comments!