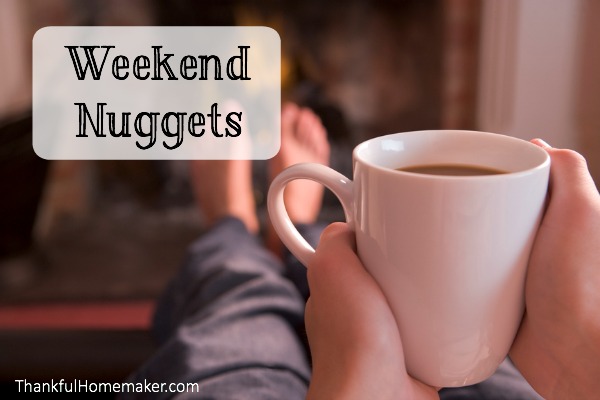 Blog Posts I Loved This Week:
Ten Resolutions for Christian Parents @CBMW.org
Five things you need to know to change your life @Rick Thomas
What's the Most Neglected Spiritual Discipline @Desiring God
Getting Real @Rick Thomas (helpful post on loving difficult people)
2017 Christian Reading Challenge for Christian Women @Young Wife's Guide
What's On My Nightstand:
Hillbilly Elegy by J.D. Vance
My husband and I are reading through the Bible Chronologically using the ESV Bible app and using The Gospel Transformation Bible notes as a devotional to take us through the reading.
What I've Been Listening To:
Wretched Radio – It's my favorite show to listen to while cooking dinner. If you're not a subscriber you should be. It's great for the whole family to listen to and get updated on current events through a Christian Worldview.
Top Viewed Posts from the Blog This Week:
Putting on an Attitude of Love in Your Home
What I'm Loving This Week:
My new bed pillows. This is an area we have struggled with to find good ones. So far these have been a winner.
Dry Shampoo – It has changed my life lol!!
What are some of your favorite reads from the past week?
"A prayerless person is a disaster waiting to happen."
~ D.A. Carson