Valentine's Day Links & A Neat Gift Idea for Hubby!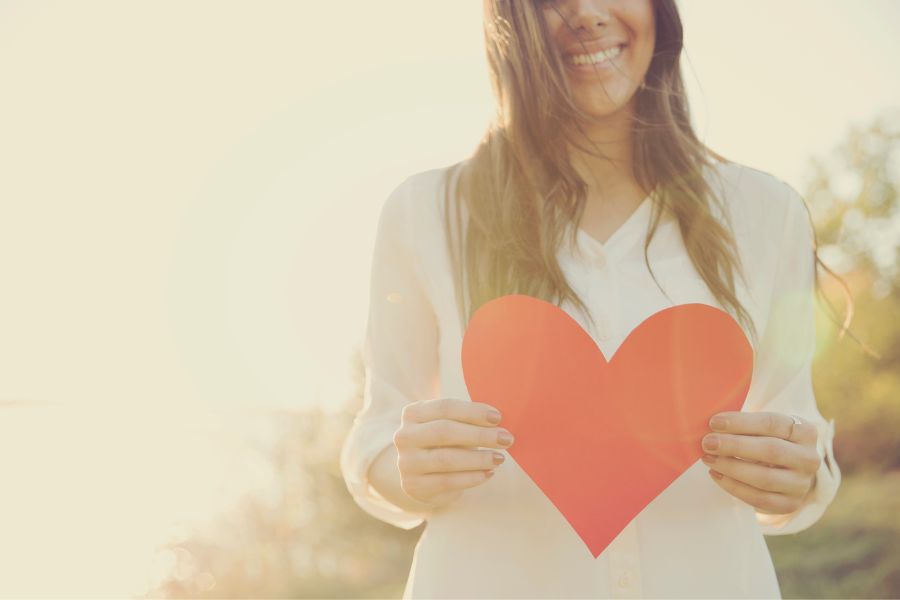 Neat Gift Idea for Your Husband:
This weekend I have swept my husband off to the Creation Museum (doesn't sound too romantic but stick with me) for
An Evening to Remember.
We are looking forward to some beautiful music, a lovely dinner, and a message from Ken Ham about marriage. We are also heading to the
National Air Force Museum
, which has been on his wish list for a while too.
It was part of my Christmas present to him this year. I put together a fun present for every month of the year. There are a variety of items from a coffee date, fun dinner at home, bike rides, picnics, tourists in our own town, out-of-town stays, and many more! We like to put together a bucket list every year of things we'd like to do together, and I really just scheduled many items from our list for the present. It assures they will get on the calendar, and we can get to enjoy our time together. What is wonderful is it can fit any budget.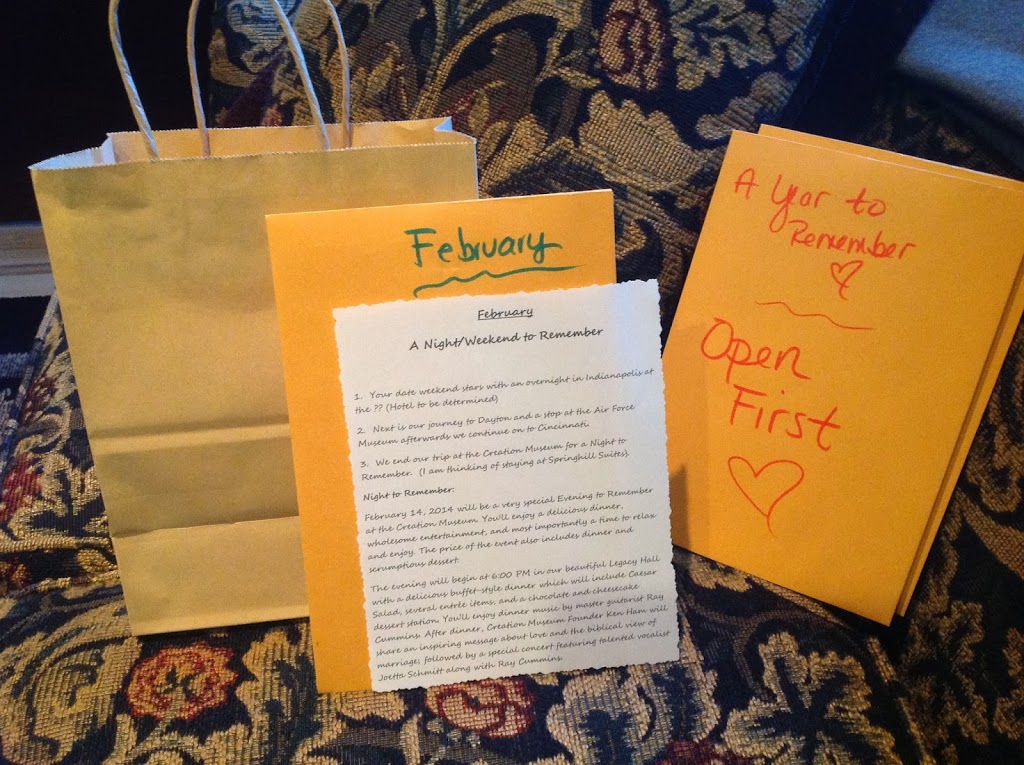 (I am not crafty so this is about as fancy as I get – you could have a lot of fun with it!)
Favorite Valentine Day Links: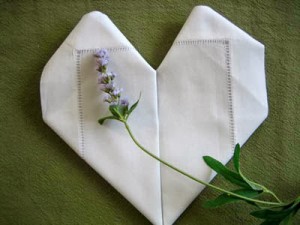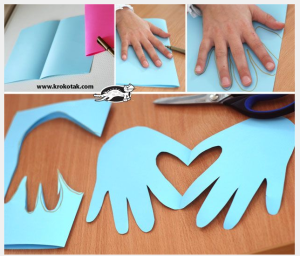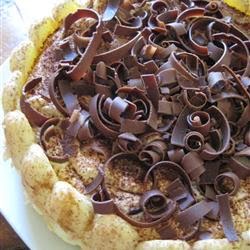 A few more special links: