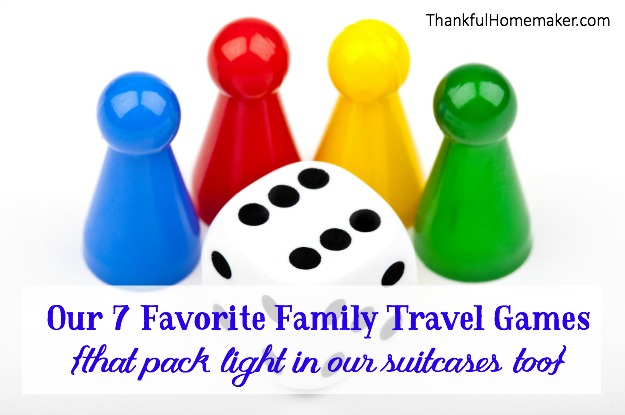 We are on the road quite often as my husband travels for work and we love family vacation time together. When we pack up and go we always throw some games in the mix for those hotel room or camping evenings when we get some time to play a game together.
There are so many benefits to playing games together as a family. You get face to face time together without the distraction of television or smartphones. It is a great workout for your brain and sharpens your problem solving skills. They get your creativity going, help with memory skills and the main benefit I love is – It is just a fun time together!
There are some old and new ones in the mix below but they are all easy to pack and quick to play. We don't take them all on each trip but grab a few to tuck in our suitcases and carry on bags. Some of them I like to leave in my purse or the car if we're waiting at a restaurant or anywhere you can get 5-10 minutes to play a quick game.
Our Family Favorites:
Banagrams – Great fast fun for ages 7 and up. It requires no pencil or paper and there are several variations of play. You race against other players to build a crossword grid using up all you tiles first.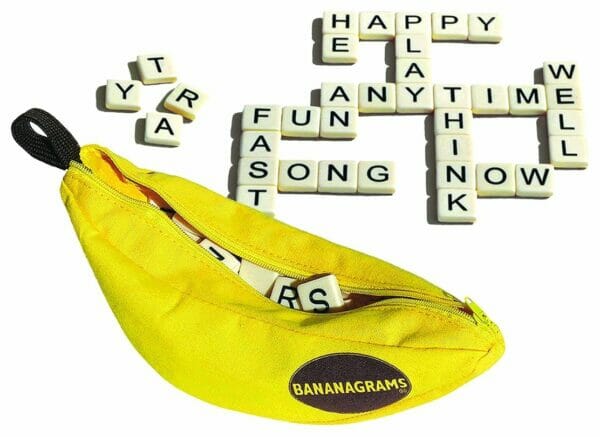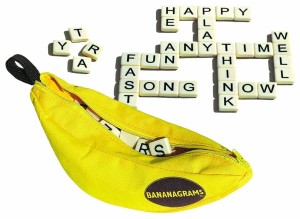 Pass the Pigs – We have loved this one as a family. The packaging has changed a bit but you can still get a "Pig Out", "Snouters" or a "Double Razorback". It is fun for all ages and has some pattern matching and math skills in the play too ;).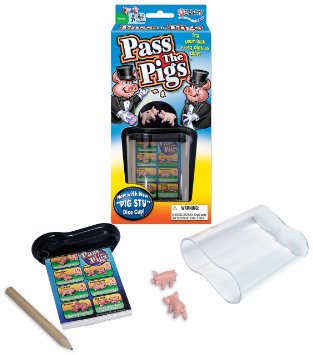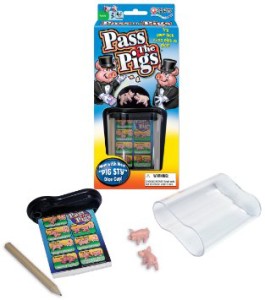 Uno – Who doesn't love Uno?? I loved playing week long tournaments with my mom and this is such an easy one to keep handy even while waiting for food in a restaurant.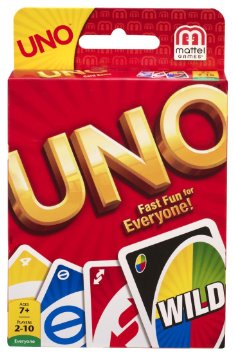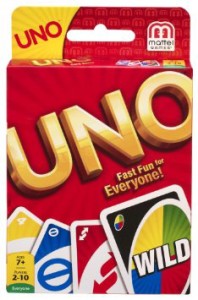 Left Center Right – My friend Dianne got our family hooked on this handy little purse size game. It is easy to catch on and quick to play. It's really fun with a large group. Another handy one for waiting time in a restaurant.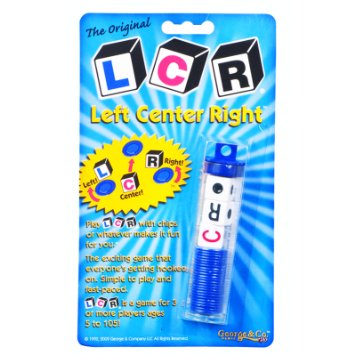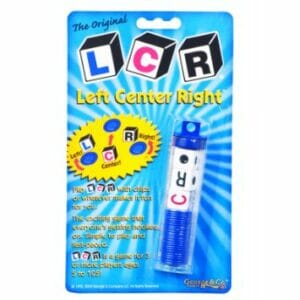 Spot It – This is a fast moving game that challenges your visual perception. Between any two cards there is one matching symbol and you have to be the first to find it. There are several variations to play but it is also a game that travels light.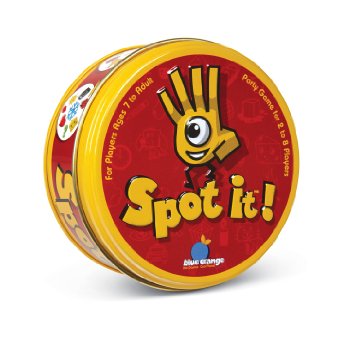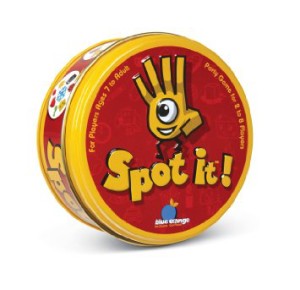 Check out Spot It Jr. for the younger crowd. My granddaughter loves it!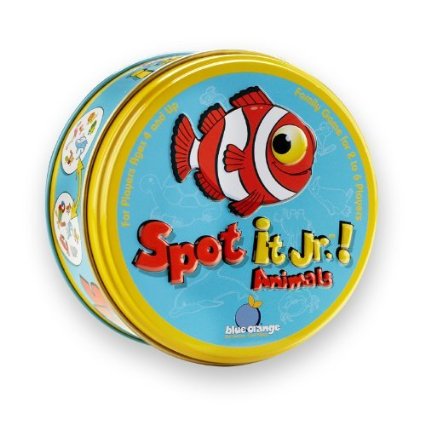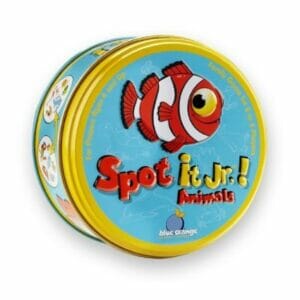 Rory's Story Cubes – These are a blast for all ages and get your creative (and goofy) juices rolling.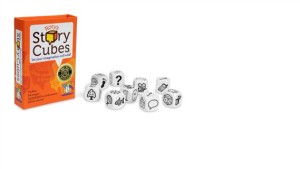 Yahtzee – A classic but it does travel light. We just take the dice, cup and scorecards in a ziplock baggie.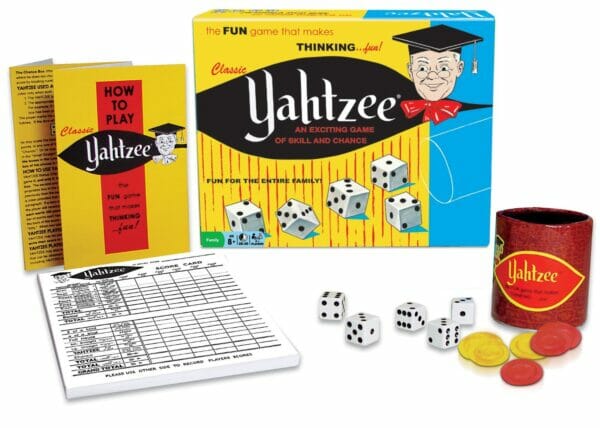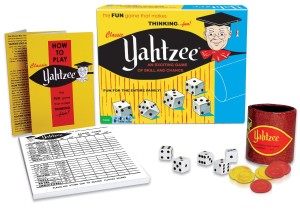 Some Other Honorable Mentions:
– A simple deck of playing cards brings a host of options for all ages. There are some great books to purchase if you didn't come from a card playing family. Most directions to familiar games you can find free online too.
-We love charades and usually just use the cards out of our Pictionary Game box.
–Travel chess & checkers games are great.
–Games like: I Spy, I'm Going on a Trip and just telling silly stories or reading a book together are great family memory makers and they don't cost a cent!
What are some of your favorite family games to travel with or to just play at home?