Memorizing Colossians – September Encouragement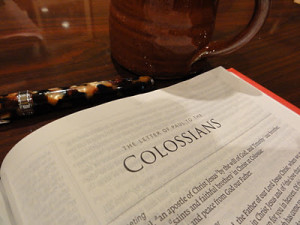 Some great links to visit this month to encourage you on your journey in memorizing God's Word. I love that reminder – we are not just memorizing words from a page but the very Words of God!!
Nancy Leigh DeMoss has a great series with Nancy Epperson on hiding God's Word in your heart. They are all free to read or listen to online:
Overview of September's Memorization Schedule
Colossians 3:17-18 / Review Colossians 3:1-16
Colossians 3:19-20 / Review Colossians 3:1-18
Colossians 3:21-22 / Review Colossians 3:1-20
Colossians 3:23-25 / Review Colossians 3:1-22
After work women came to religious prisoners and asked, even begged, to be told something of what we remembered from the Bible. [This was while they were in prison.] The words gave hope, comfort, and life. We had no Bible. We hungered for it more than bread. [When you don't have it, you really do hunger for it.]
How I wished I had learned more of it by heart, but we repeated daily those passages we knew and at night also when we held vigils for prayer. Other Christians, like me, had deliberately committed long passages to memory knowing that soon their turn would come to a rest. They brought riches to prison.
Sabina Wurmbrand from her autobiography The Pastor's Wife
Related Links and Resources:
View the entire series on Colossians
here
.
Just getting started visit
here
.