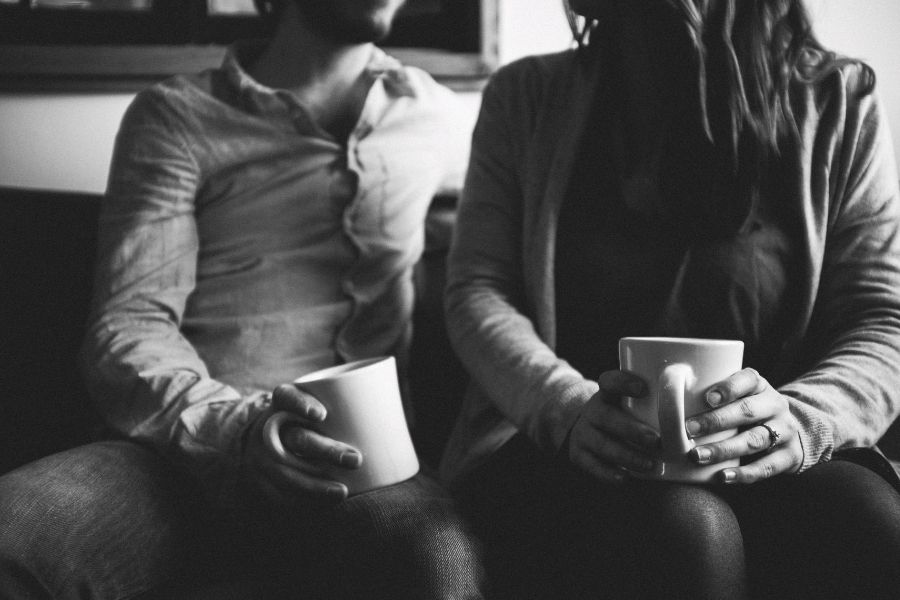 Do you find yourself so busy serving your husband that you don't take the time to truly delight in him? When he enters the room do you stop and enjoy his presence and does he know you are thankful to the Lord for him?
Do you find yourself so busy serving your husband that you don't take the time to truly delight in him?
Are you more concerned with him meeting your needs than you meeting his? Do the kids and the busyness of the day rob you of taking the time to truly enjoy this man that captured your heart so many years ago?
Take in these wise words from Shirley Rice:
"Are you in love with your husband? Not, Do you love him? I know you do. He has been around a long time, and you're used to him.

He is the father of your children. But are you in love with him? How long has it been since your heart really squeezed when you looked at him? . . .

Why is it you have forgotten the things that attracted you to him at first? . . . Your husband needs to be told that you love him, that he is attractive to you.

By the grace of God, I want you to start changing your thought pattern. Tomorrow morning, get your eyes off the toaster or the baby bottles long enough to LOOK at him.

Don't you see the way his coat fits his shoulders? Look at his hands. Do you remember when just to look at his strong hands made your heart lift?

Well, LOOK at him and remember. Then loose your tongue and tell him you love him.

Will you ask the Lord to give you a sentimental, romantic, physical, in-love kind of love for your husband? He will do this."

The following excerpt is taken from Romance in a Busy Marriage:
"Linda Dillow developed a list of "resolves" and reads them at least once a year. These would be good for every wife to adopt as her own:
I resolve to keep my husband my second priority after God.
I resolve to not settle for mediocrity in my marriage.
I resolve to look at life through [her husband's] eyes.
I resolve to grow as a sensuous lover.
I resolve to give rather than receive.
I resolve to be faithful to my marriage vows, not only in word but also in intent."
May I encourage you to take some time to write down and make an action plan on how you can intentionally romance your husband on a daily basis.
Some Thoughts on living it out:
Notes in his lunch
Sweet text messages throughout the day
Calling him just to tell him you love him
Mailing a love letter to his office
Wearing his favorite outfit on you
Cooking his favorite meal
Candlelit dinner for two after the kids are in bed
Making his favorite dessert
Enjoying the stars on a clear evening together
Taking a walk
Greeting him with a kiss when he comes home
Kissing him before he leaves for work
Writing a sweet love letter
Thanking him for being such a good husband and provider
Complimenting him
Taking the time to really listen to him
Holding his hand
Asking him how you can pray for him
Praying for him before he leaves for the day
Telling him daily – many times- that you love him
Giving thanks to the Lord for your husband
Additional Resources:
Intimate Issues: Twenty-One Questions Christian Women Ask About Sex by Linda Dillow
Do You Truly Cherish Your Husband?
SaveSave
SaveSave