Homemaking 101 Series: Getting Dressed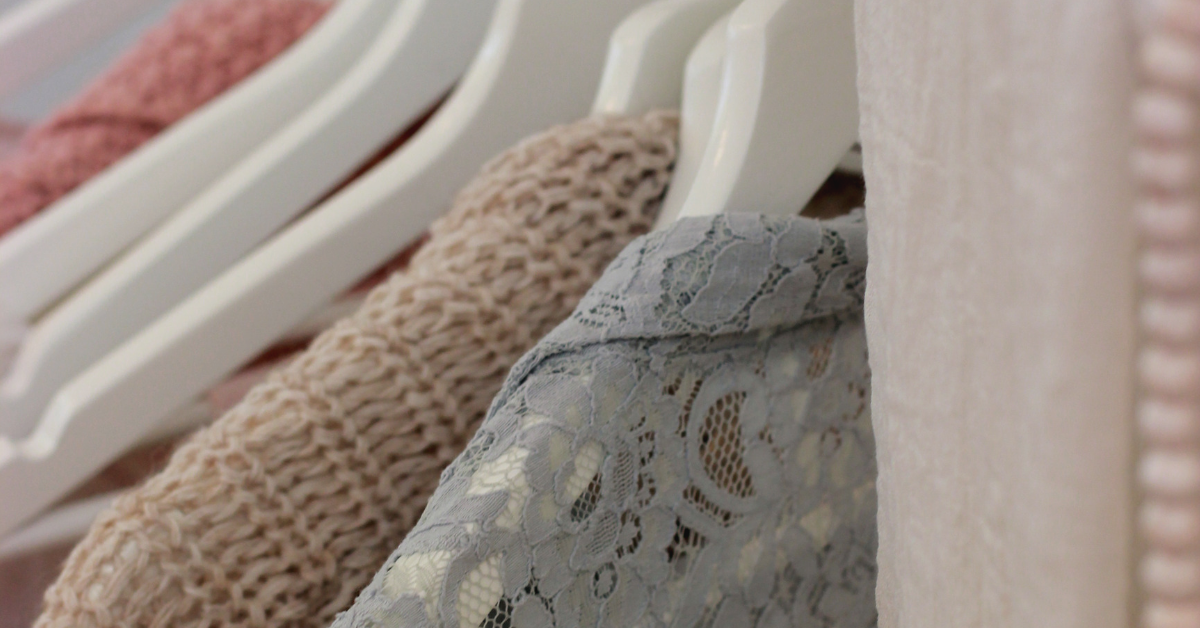 To some of you, this post may seem a bit silly – getting dressed in a Homemaking 101 Series?? Well, to some of us moms being home can get us in a rut of spending the day working in our pajamas. Been there. Done that. I remember hiding while someone knocked on the door because we were still in our pajamas. Yep, not very proud moments of my life but they taught me a lesson. Get dressed!!!
To some of us moms, being home can get us in a rut of spending the day working in our pajamas. Been there. Done that
This post is simple and to the point. Figure out how you can get up and dressed every day (Illness and special circumstances are excused. Although even when I'm sick, showering and getting dressed just seems to make me feel a bit better). This may be a bit more of a challenge if you have littles underfoot but make it happen. It's a good example for your children, you will work more productively if you are dressed for the job at hand, and your husband will appreciate it!
Since I'm a list maker, let's look at benefits and some tips to help you make it happen:
-Shower first thing in the morning or shower in the evening after the kids go to bed if morning showers are too hard.
-Lay your clothes out the night before.
-If you wear make-up, put it on when you get dressed in the morning.
-Style your hair.
-You work more productively when you're dressed. You have an important job mom so why not be dressed for it!
-Put on a pretty apron to work. It does make me feel like I'm getting dressed for a job plus it protects my clothes :).
-You will be ready to greet whoever pops over to visit.
-It's a great example for your children to get up and prepared for the day.
-If you have any errands to run, you will be ready to go.
-A last-minute call from a friend for coffee or a playdate and you can just head out the door 🙂
-Tidy up again before your husband comes home. Brush your hair and teeth. Touch up your make up and tidy your outfit. Be ready to greet him with a big hug and kiss when he comes home.
Assignment:
Get dressed every day (unless you're sick). Pretty simple. As the ad says, "Just do it." Any tips or thoughts, please share it with us in the comments.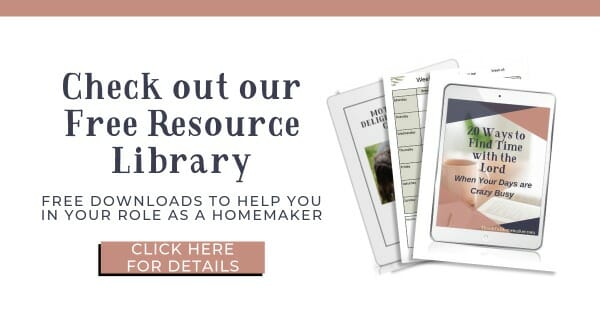 Related Resources:
The Christian Homemaker's Handbook by Dorothy Kelley Patterson
The Peacefulness of an Evening Routine
My Daily, Weekly, Monthly & Yearly Tasks
SaveSave
SaveSaveSaveSave
SaveSave
SaveSave