Homemaking 101 Series: My Daily, Weekly, Monthly & Yearly Tasks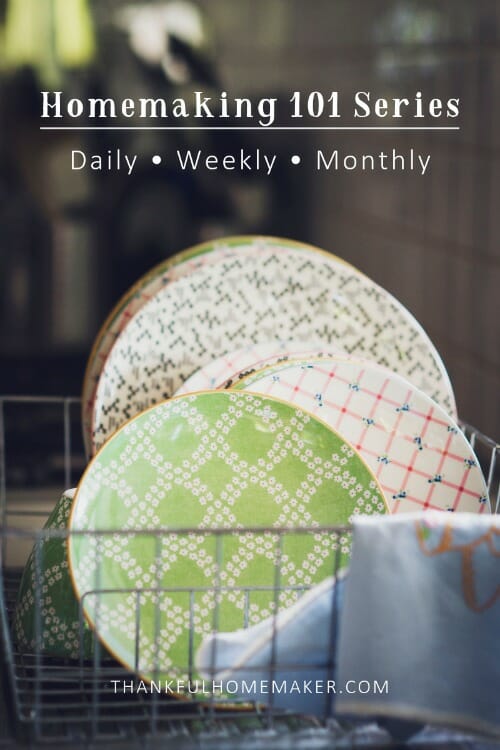 I always appreciate being able to look at examples of my home keeping tasks. I'm just sharing today in a simple list format my home-keeping tasks broken down into daily, weekly, monthly, semi-annual and annual tasks.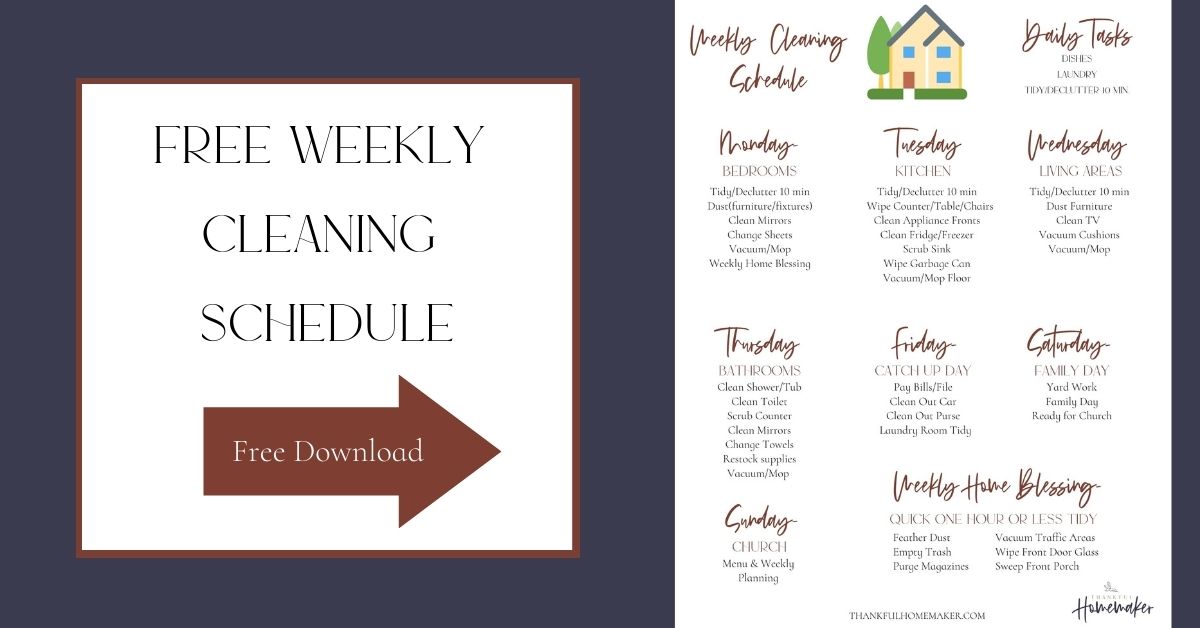 It isn't meant for you to follow task-for-task but to ponder your home and what are important home-keeping tasks for your home and family. I don't get to all this every week, month, year, etc. but it serves as a guide. I am most consistent with my Morning and Evening Routines. They have also become habits and just happen without thinking about it.
Every day doesn't go as planned and the Lord may have other plans for me other than cleaning my kitchen or family room, but I can usually get a few items tidied and taken care of in each room. I focus on what needs the most time and attention. If you don't get to anything else, at least try to tidy the room for the day (quick feather dust and vacuum make a big difference too). I used to zone clean but just spending an hour a day in each room has been a lot easier for me. This is a great time to train your children to help with chores around the house. They are great dusters, vacuumers, organizers & scrubbers!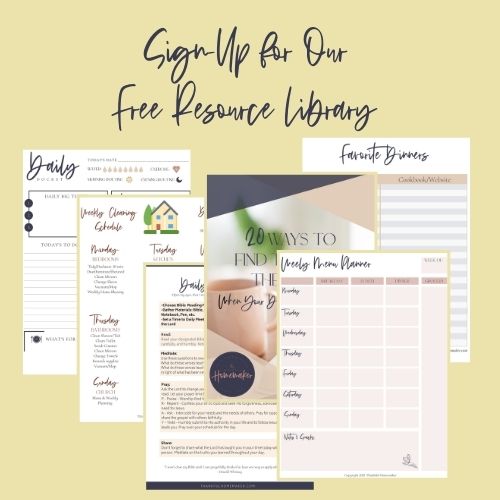 Daily Tasks: (Consists of my Morning and Evening Routine)
Morning Routine:
Quiet Time
Exercise
Shower
Tidy Bathroom
Make Bed
Laundry Started
Dishwasher Emptied
Vitamins
Check Calendar/To-Do List for the Day
Clutter spots tidied (usually my kitchen desk – hopefully I did it the night before)
What's for Dinner – Download a Free PDF Weekly Menu Planning Schedule here
Email Checked/Update Facebook Page for the day
Evening Routine:
Tidy House (10 minute quick tidy – check clutter areas)
Kitchen Tidied/Run Dishwasher
Put out Fresh Dishtowel
To-Do List for Tomorrow
Clothes Laid Out for Tomorrow
Journal/Pray/Read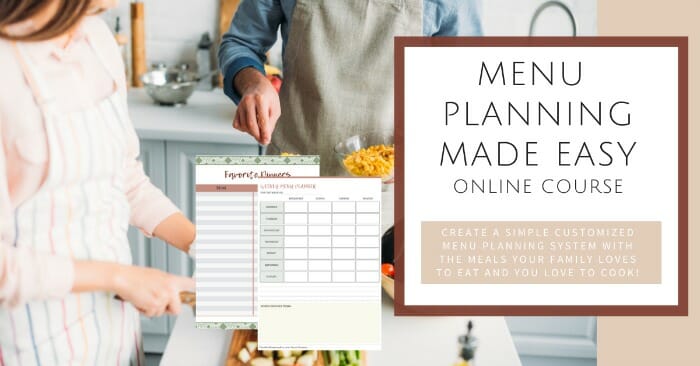 Weekly Schedule:

Sunday: Church, Menu Plan & Family Calendar Review
Monday: Grocery Shop, Weekly Home Blessing, Bedrooms Cleaned
Tuesday: Clean Kitchen and Tidy Pantry, Clean Laundry/Mud Room
Wednesday: Clean Office, Clean Full Baths, Pay Bills, Filing & Correspondence
Thursday: Clean Family & Living Room, Clean Half Bath
Friday: Clean Basement, Iron, Clean Purse, Planner Work
Saturday: Yard Work, Family Day & Prepare for Church
Monthly Tasks:
Vacuum Lampshades
Dust Ceiling Fans
Baseboards (Favorite tool for baseboards)
Vacuum carpet edges
Clean Garbage Cans
Wipe Cabinet Doors
Dust Light Fixtures
Wipe Switch Plates
Wipe Door Handles
Organize Kitchen Desk
Tidy One Drawer or Closet
Semi-Annual Tasks:
Clean Dishwasher
Clean Washing Machine
Dust Ceiling Fans
Turn Mattress & Vacuum
Move Bedroom Furniture and Vacuum Under
Move Kitchen/Laundry Room Appliances and clean behind
Wash Windows
Window Treatments Dusted/Cleaned
Yearly Tasks:
Organize Closets
Medicine Cabinet Cleaned Out
Clean Carpets
Clean Basement Storage Room (usually I do this when we are putting Christmas Decorations away)
Garage Cleaned
Organize Files/Taxes Ready – (My Simple Home Filing System)
Touch up Paint inside and outside where needed
Remove and clean floor heat vents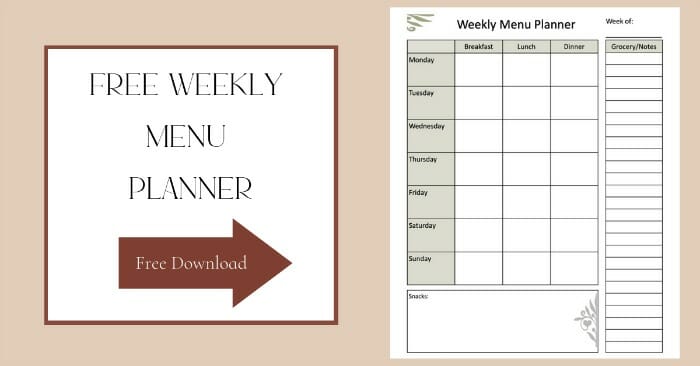 SaveSave
SaveSave
SaveSave