EP 29: Where to Begin When You're Overwhelmed in Caring for Your Home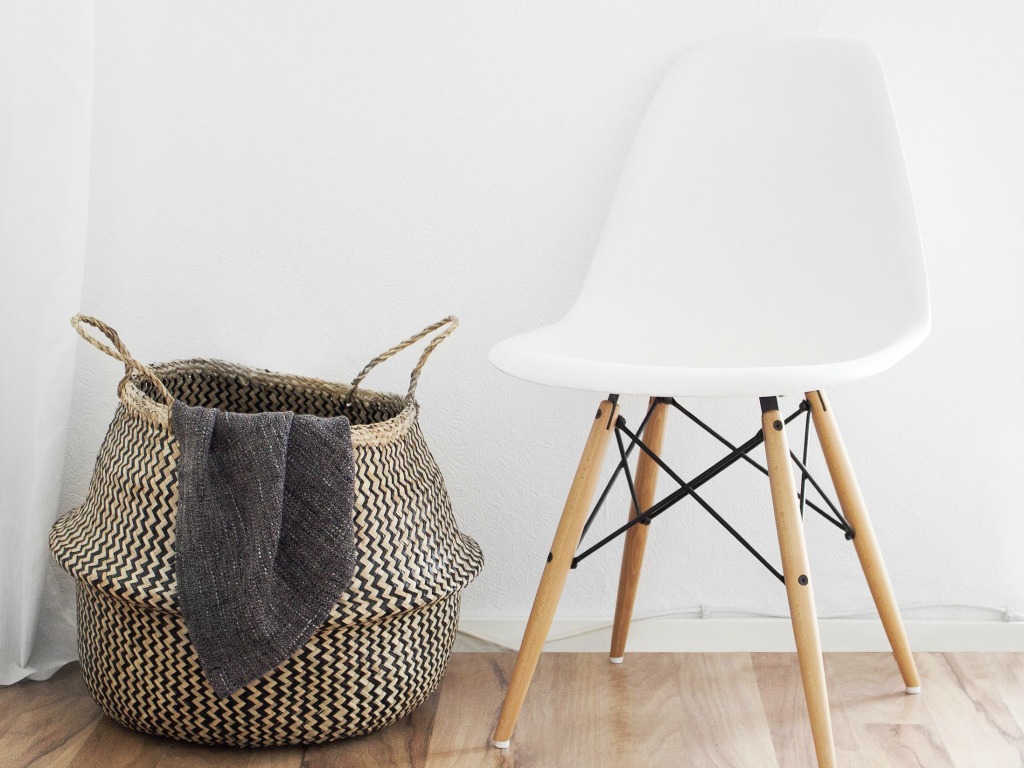 I'm sharing today from a post I wrote quite awhile back called Where to Begin When You're Overwhelmed, and it was dealing with our home keeping. It's been a very controversial post and people either have a love or hate relationship with it. I'm hoping you all are in the love camp today because I'm not a fan of being in the hate camp.
Before we begin, I want to lay out a statement here that I want you to remember as we walk through this. What I'm sharing is going to look different in every home. I don't know all the battles or circumstances in your home from health and illness difficulties or various trials you're dealing with. This may not be the season of your life for you to listen to a podcast on this topic right now.
Listen & Download the Podcast:
Download this episode (right click and save)
I'm never talking about perfection or Stepford wives or making an idol out of your homekeeping or whatever your thinking because as soon as you write a post or share a podcast about this topic of homekeeping that's where the conversation tends to go.
This isn't about having a Martha Stewart lifestyle in your homemaking. It is about the heart of a homemaker who loves the Lord and desires to love and care for her family well because of the God she serves. It is out of a heart of love and thankfulness because she has been redeemed. Thank you, Jesus!
This also does not mean you don't do anything outside your home or saying you can't work outside the home or have any employment. I work for my husband's business and have ever since my kiddos were young. In my past – I've worked outside the home and inside the home and still work inside the home as a homemaker and for my husband's business. This is not a SAHM vs. working mom podcast. This is for all Christian women in whatever season of life you're in.
God gives us enough time each day to take care of the tasks that He desires us to accomplish.
I want to chat with you today as if I'm talking with my daughter – (Hello My Amber if you're listening) and encouraging her in the role the Lord has called her to as laid out in Titus 2:3-5
3 Older women likewise are to be reverent in behavior, not slanderers or slaves to much wine. They are to teach what is good, 4 and so train the young women to love their husbands and children, 5 to be self-controlled, pure, working at home, kind, and submissive to their own husbands, that the word of God may not be reviled.
Getting some foundational understanding of why we are called keepers of our homes will be an encouragement in itself not to be overwhelmed in your homekeeping, so my hope is to set your mind on things of the Lord and His ways today.
Show Notes:
"One expression in Titus 2 deserves special notice. It is the word homemakers. The Greek word is oikourgous, which literally means "workers at home." Oikos is the Greek word for "home," and ergon means "work, employment." It suggests that a married woman's first duty is to her own family, in her own household. Managing her own home should be her primary employment, her first task, her most important job, and her true career."
~ John MacArthur
Can you find a mentor? Prayerfully seek out an older woman who loves the Lord, her husband, and children and manages her home well to help you one-to-one. It may be your mom or someone from your church. Pray and ask the Lord to help you to find this relationship and reach out to someone – don't be afraid to ask for help.
-Squirt toilet cleaner in the toilet bowl squish with a toilet brush and let sit while you're showering
-After showering squeegee the walls down and tidy the shower supplies.
-Make sure all towels are hung in their proper place.
-Give the toilet a final swish and grab some toilet paper, squirt with window cleaner and wipe the seat and sides down – flush the paper. You can use a paper towel if you prefer but a few sheets of toilet paper does the trick.
-Wipe the mirror down with window cleaner and paper towels. Give the counters a squirt and wipe. (My Norwex window rags are a favorite for this chore, I keep them on hooks inside of the cupboard and wash them with my towels.)
-Put items you use away and your clothes in the hamper or put away.
-After you've given it a quick clean, put out some fresh towels or at least a fresh hand towel.
-Doing this quick daily tidy makes deep cleaning a breeze! I promise!
Lamentations 3:22-23 reminds us:
The steadfast love of the Lord never ceases;
his mercies never come to an end;
23 they are new every morning;
great is your faithfulness.
Regarding the care of our homes Gretchen from Well Watered Women shared this on her Instagram awhile back:
But I've learned that I can either spend my time complaining or spend it praising the Lord. In Colossians 3:23 Paul writes, "Whatever you do, work heartily, as for the Lord and not for men, knowing that from the Lord you will receive the inheritance as your reward. You are serving the Lord Christ." ⠀⠀⠀⠀
"Whatever" includes everything. It includes doing the dishes (all day every day), and it includes picking up toys for the thousandth time. It includes folding countless loads of laundry every week, and it includes vacuuming, grocery shopping, and doing any mundane task. That word "whatever" is what makes everyday tasks worship. Worship isn't just designated to Sunday morning church or your daily quiet time. Worship is adoring Jesus every moment of the day, including the moments we are doing tasks we don't necessarily love to do. ⠀
No task is exempt from the holy call of doing "whatever" for the glory of God. Jesus makes your "whatever" worthwhile. The unfiltered, blurry moments of life are often the most beautiful ones. His fingerprints are all over life. We just need eyes to see Him at work within us and all around us.
"The way to do a great deal is to keep on doing a little. The way to do nothing at all is to be continually resolving that you will do everything."
~ Charles Spurgeon
Scripture & Resources:
Titus 2:3-5
Colossians 3:23
Lamentations 3:22-23
The Christian Homemaker's Handbook by Dorothy Kelley Patterson
Where to Begin When You're Overwhelmed
Podcast Ep. 26: When the Days are Difficult and Exhausting
Practical Steps to Overcome Self-Pity
Podcast Ep. 16: Simplify Your Housekeeping with a Cleaning Schedule
Podcast Ep. 14: Simple Tips for a Clutter-Free Home
10 Simple Habits to Having an {almost} Always Clean Home
Subscribe to the Blog for two FREE eBooks and monthly newsletter