Declutter & Organize Your Half Bathroom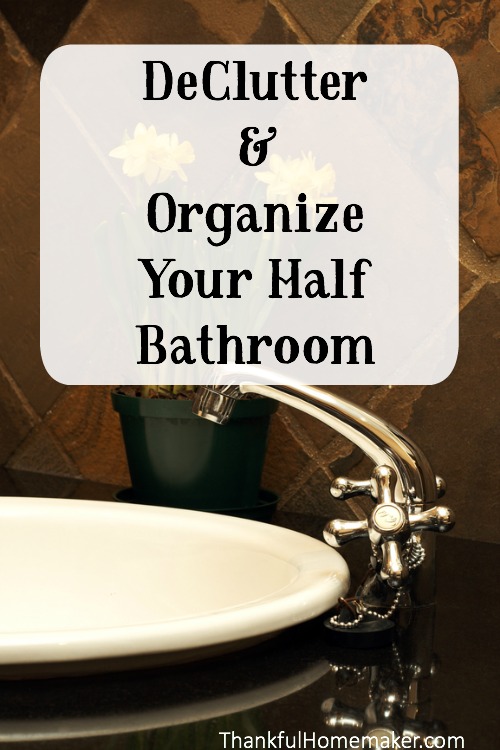 It has been a bit since I posted by I'm hoping to get back on track and at least get one post up a month in this series on Declutter, Organizing and Beautifying Our Homes.
We did our kitchens and main bathroom but today we're tackling a nice easy little room – our half baths, or as some would call them powder rooms. This would be that bathroom in your home with just a sink/vanity and toilet. Simple right? For some but not for all.
Declutter
This is always the first step in each room. Go through the medicine cabinet if it is in this room and throw away expired medicines and medications you don't use anymore. This is a good time to just tidy it up while you're in there tossing because it just won't take that long.
Make a list of supplies you need in there at the same time.
Next get rid of unnecessary items under the sink. Tidy up your cleaning supplies and paper products. Take this time to stock the bathroom and see if your hand towels need some updating.
Declutter the bathroom counter by just keeping the basic necessities on it.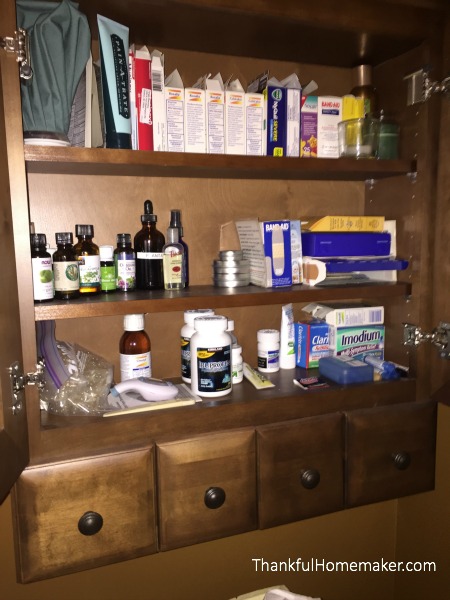 Cleaning & Organizing
(I'm breaking the rules on this one and we are cleaning and organizing at the same time because the room is so small)
– Quick fact that the bathroom is the dustiest room in the house because of the paper products in there.
– Make sure you dust all light fixtures and any pictures you have on the wall. If your light fixtures have removable, washable parts take them off and do that now. Clean any pictures with glass with window cleaning rags or window cleaner.
– Dust the tops of your high cabinets (I like to use my vacuum with the duster attachment for this). Wipe the top of door frames.
– Wipe down all the knobs, handles and switch plates.
– Empty out from under the sink and vacuum and wipe it down before putting back only the supplies you need under the sink.
– Scrub down the counter and sink and make sure your hand soap dispenser (if you use that kind) are clean. If you use bar soap and a soap dish clean those out too.
– Give the mirror a good cleaning.
– Scrub down the outside of the toilet – all of it! Back, sides, front all the way down to the floor. Scrub the inside of the toilet and clean the seat well. Remove the seat for a thorough cleaning.
-Vacuum the floors and rugs (wash the rug if is washable). Scrub the floor by hand and make sure to wash down the baseboards too. Clean well around the base of the toilet.
– Wipe down both sides of the main door into the bathroom.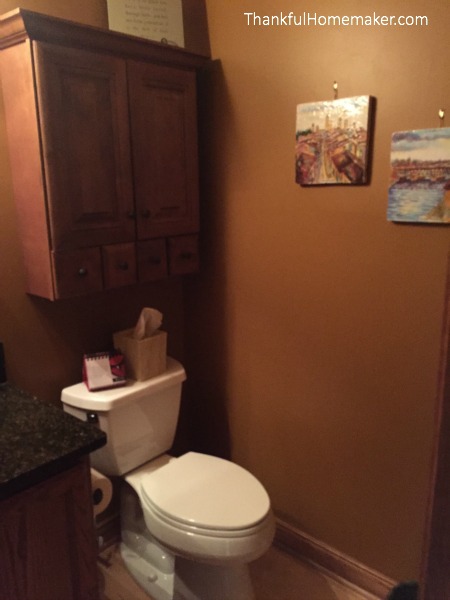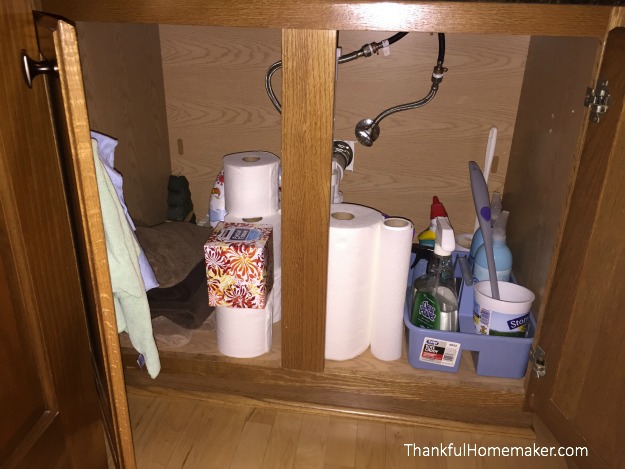 Adding a Touch of Beauty
– Add a basket of reading material (if this grosses you out pass on it). I like to keep simple devotional books and edifying magazines in there.
– Spluge on some pretty soap and a few nice towels for this bathroom. This one gets used by family but it is usually the ones guests are using.
– Add some pictures that reflect things your family loves. It is still your home and it's fun to personalize it a bit.
– Pretty scented hand lotion and a fragrant room spray are a nice touch too.
– I like to keep a Bible focused perpetual calendar on the back of the toilet that is easy to read when someone is washing their hands.
(I love the paint color in this bathroom but these photos do not do it justice – trust me it looks much better in person ;))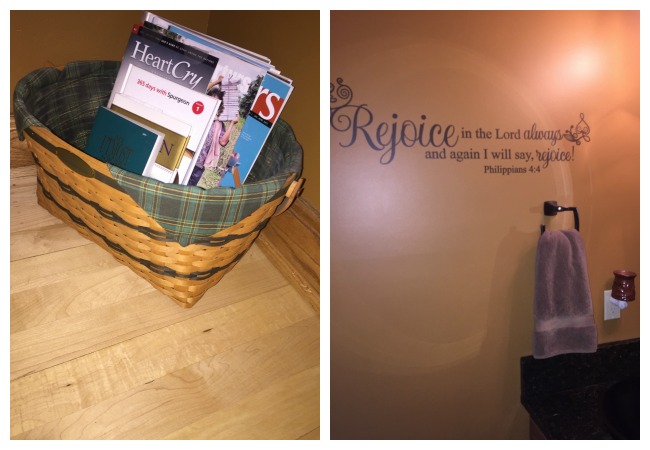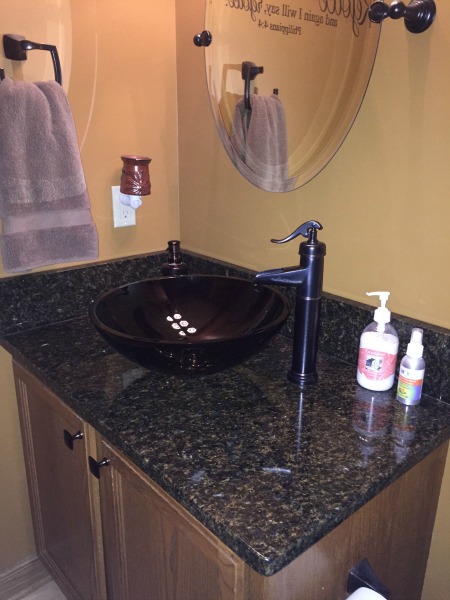 Follow Thankful Homemaker's board Homemaking 101 Series on Pinterest.
Related Links: