My Top 5 Favorite Homemaking Tips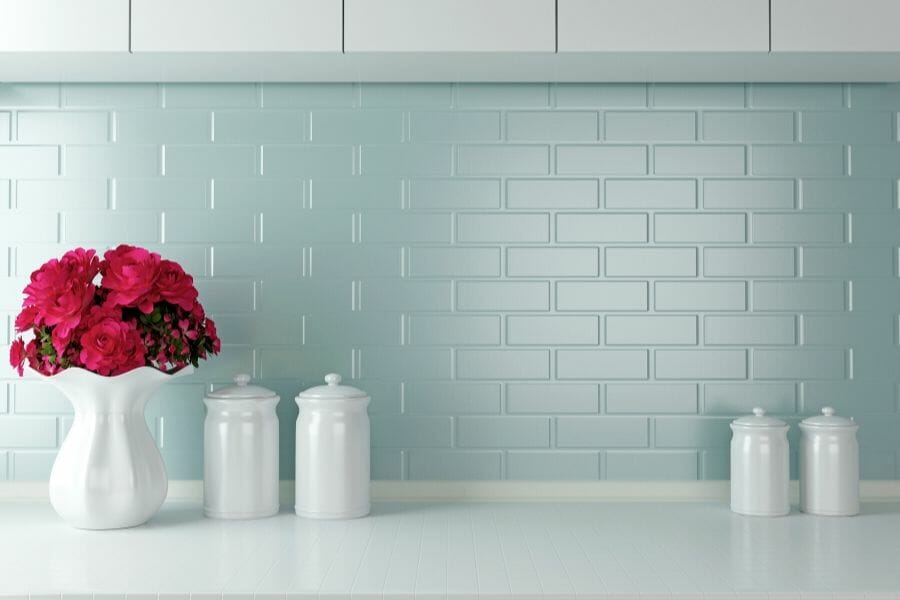 As young wives and mothers, we don't all come into homemaking knowing how to care for and take care of a home. Maybe it wasn't modeled by our mothers, or perhaps we just didn't pay much attention or have an interest when we were home.
There is much to running a home and caring for a family, and I want to share today my top five pieces of advice in caring for your home.
I want to share today my top five pieces of advice in caring for your home.
I do want to leave you a reminder that we are never talking about perfection. My hope is for you to see your home as a part of the ministry the Lord has given you and for you to be a good steward of it. Do your best and work diligently. One of the benefits of keeping up with your home is that you will have less work to do. A home that is tidy is easier and quicker to clean.
Whatever you do, work heartily, as for the Lord and not for men, knowing that from the Lord you will receive the inheritance as your reward. You are serving the Lord Christ.

~ Colossians 3:23-24
Here are my 5 Favorite Homemaking Tips:
1. Have a Plan
Your plan doesn't need to be heavily detailed but will determine how you are going to care for your home. Look at your weekly calendar and see where you are going to make time to dust, vacuum, clean bathrooms, and mop floors, etc. There are tons of examples online, and my post on Routines or Schedules may help get you thinking.
2. Declutter
This one is known by all, but we don't tend to do it well. Continue to get rid of or donate unused or unnecessary items in your home. If you don't have a place to put things away, you will always be in a mess. When you declutter your closets and cupboards, you make it easier to put things away which instantly makes your home tidy! Try to spend 15 minutes a day just decluttering for one month and see the difference it makes in the tidiness of your home.
3. Meal Plan
Take the time to think about what you're going to have for breakfast, lunch, and dinner each week. Meal planning saves you time and money. Make sure you work leftovers into your plan too. Grab a copy of my favorite weekly menu planning PDF here.
I have a booklet to hold all your family's favorite meals and 52 weeks of meal plans here.
And if you'd like to simplify your meal planning and create your own customized meal plan for your family check out my Menu Planning Made Easy Course.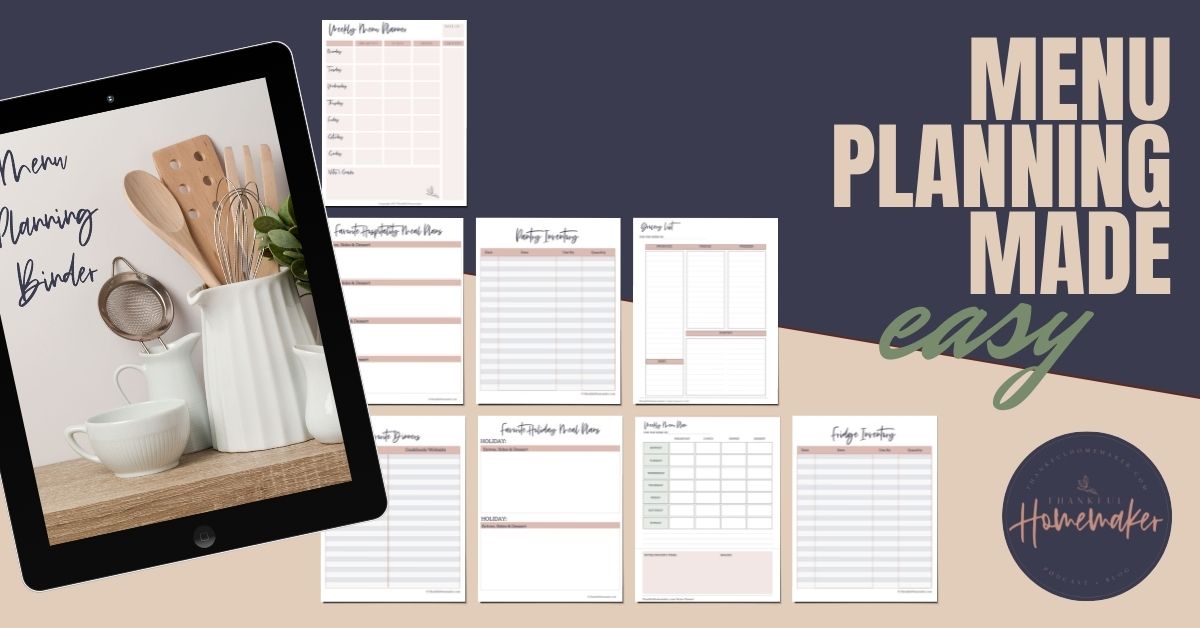 4. Keep up with Laundry
Laundry is an area many of us let get out of control and then we're overwhelmed. I encourage you to do at least one load a day from start to finish (if your family is smaller you may not need to do a load a day but every other day). Let me explain what start to finish means; Wash, dry, fold and PUT AWAY! That last part is essential. Don't keep moving finished and folded laundry around your bedroom just put it away. If you followed step two above you would have your closet and dressers decluttered so your clothes are easy to put away :).
5. Have a System to Deal with Paperwork
Having a home filing system so you can go through the mail quickly and have a bill paying and filing system is essential. You want to be able to get a hold of important papers when you need them and be ready at tax time. If you need help in setting up a household budget or finances I highly recommend this favorite book of mine.
Final thoughts:
This isn't all there is to homemaking, but they are some of the top five essential areas we deal with daily. If you can get into a routine or habit in these areas, I promise you will have more time for your family and spend less time cleaning your home. Routines and systems should simplify our days, not complicate them. We usually have chaotic days because we have no systems in place and find ourselves just dealing with the messes of the moment.
"Much of the world would agree that being a housekeeper is acceptable as long as you are not caring for your own home; treating men with attentive devotion would also be right as long as the man is the boss in the office and not your husband; caring for children would even be deemed heroic service for which presidential awards could be given as long as the children are someone else's and not your own."
~ Dorothy Patterson