My Top 5 Productivity Tips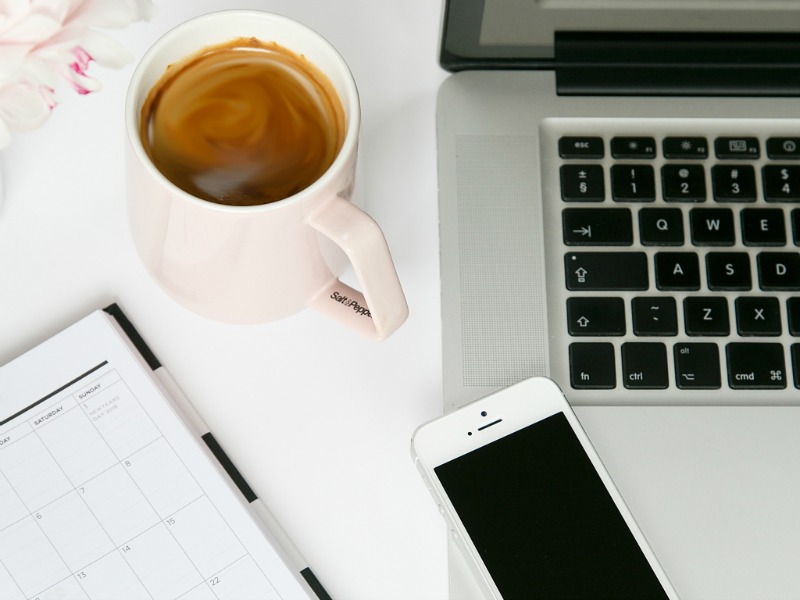 I'm not a naturally motivated, organized or productive person. This has been a skill set I've learned over the years and continue to learn.
"Resolved, never to lose one moment of time, but to improve it in the most profitable way I possibly can."

~ Jonathan Edwards
One of my best teachers has been the Lord and the example given to me on the importance of making the most of our days that are found in the Scriptures.
So teach us to number our days that we may get a heart of wisdom. ~ Psalm 90:12
How do I productively plan my days with my eyes on eternity? Time is precious and I want to use the time I've been given by the Lord well. Our life is a vapor and the hope is we will live always with eternity in view.
Look carefully then how you walk, not as unwise but as wise, 16 making the best use of the time, because the days are evil.

~ Ephesians 5:15-16
I'm reminded that nothing in this life is trivial but everything matters. Even how we spend our time. The word "carefully" is in the present imperative which means continually pay attention to how you are walking.
How do we walk as wise and not unwise? Ephesians 5:15-16 lays it out clearly—by making the best use of our time. I desire to make the best use of my time because every second is a gift from the Lord. So whether we are planning dinner, cleaning, running errands, attending church or ministering to someone, it usually comes about because we've taken the time to plan our time well.
I desire to make the best use of my time because every second is a gift from the Lord.
I wanted to share today some of the simple tools that have helped me to manage my time and I continue to tweak them over the years and various seasons of my life. They may not all work for you but I hope always to spur you on if this is an area that you'd like a bit of help in.
My Top 5 Productivity Tips:
Plan Your Days:
It seems like a simple tip but so many times we don't do it. I use Sunday evenings to plan my week. This is nothing complicated I just sit down with my planner and calendar and start plugging in what I need to take care of each day. I always like to highlight my top three items for each day. If you'd like more details on what this looks like for me I have a post here and a podcast here on it.
Meal Plan:
I know I hammer this one here all the time but I cannot stress how helpful it is in saving time and money. I don't care how you do it but just do it. I have a post here and podcast here on meal planning and if you're a weekly meal planner snatch my free PDF here.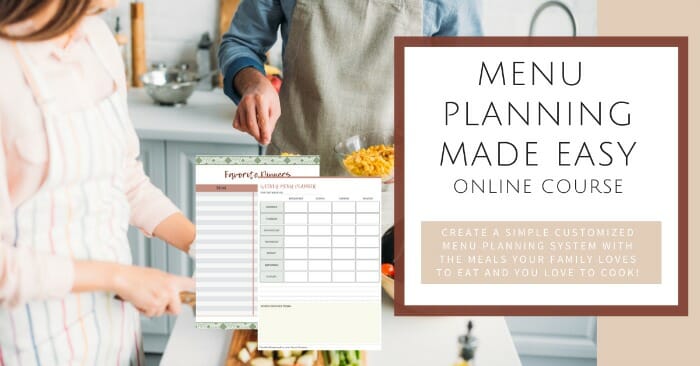 Morning & Evening Routines:
This one has been a game-changer for me over the years. Most of my tasks for the day are taken care of in these two simple daily routines. If you haven't tried this one yet start with a morning routine and maybe just add three items to it and build from there. Again because these are staples in my life I have a post on Morning and Evening routines and podcast on them here too.
Daily To-Do List:
This is a helpful tool to help you work through your day with a productive flow. It keeps you focused and you can see at a glance what you need to accomplish next. This task happens for me as part of my evening routine. I have a post here on my to-do list.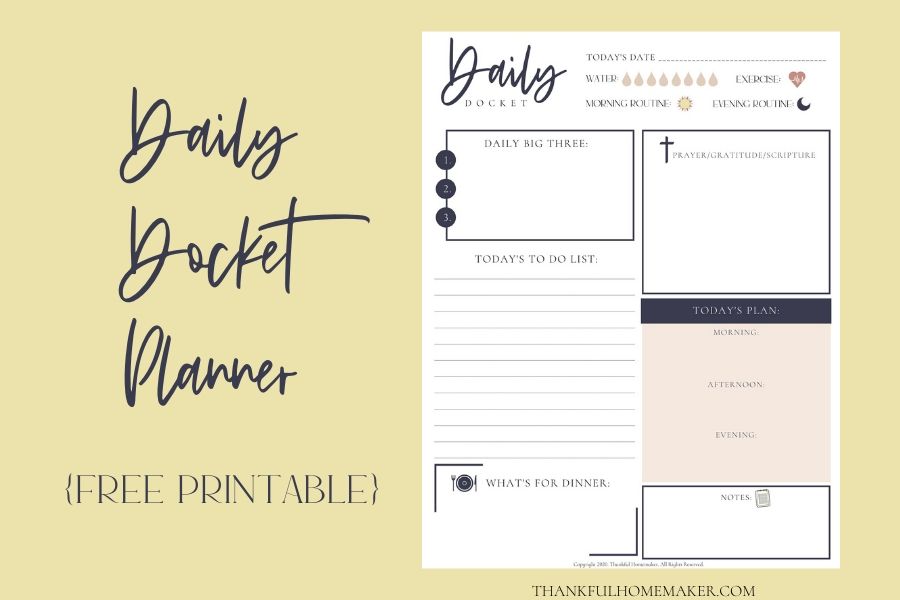 Pray:
This one should be number one on the list but it's the one I want you to remember the most. Before you sit with your planner, pray and ask the Lord to help you make the most of your time. Pray about people you can minister to this upcoming week through phone calls, cards or visits. Pray about how you can minister to your own family. Work these areas that the Holy Spirit brings to your mind into you weekly and then daily schedule. Is there a neighbor who needs a meal? Does your husband need a sweet love letter from you this week? Can you help your child clean their room?
"We cannot add time; we can only exercise stewardship over the time we are given."

~ Albert Mohler

Important Reminder:
The moment we take our eyes off ourselves and put them on the Lord is where we begin to make the best use of our time. The Lord is the ultimate planner so let's allow His schedule to plan our days. He appoints our portion each day. These are great tools to implement in your day-to-day life but do remember always that our God is sovereign and we may need to adjust our plan to His.
The heart of man plans his way, but the Lord establishes his steps.

~ Proverbs 16:9