EP 21: The Routines of the Day: Making the Most of Your Morning and Evenings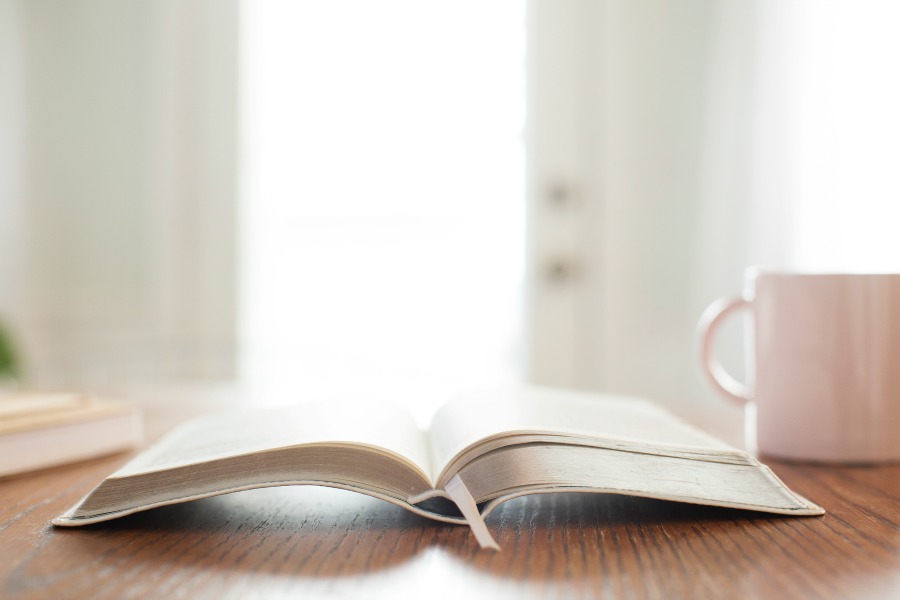 I find comfort in the routines of the day. We all have areas of our lives that need to be taken care of on a daily basis. Having routines set in your day can make the whole day run smoothly, and those routines tend to become habits over time. I'm an advocate of having a morning and evening routine because they have helped simplify and make my days run smoothly for over 25 years.
Listen & Download the Podcast:
Download this episode (right click and save)
Having routines set in your day can make the whole day run smoothly, and those routines tend to become habits over time.
Starting your day with focus and structure does help you to maintain some order and not have a day of complete chaos. Even if the rest of the day turns to chaos, you have already accomplished a lot in that first hour or two of the morning.
Whether you're a morning person, not a morning person a mother with littles, or someone who already has some solid routines in place, I hope to have some encouragement for you all today.
Show Notes:
"Successful people have priorities they want to tackle or things they like to do with their lives, and early mornings are the time when they have the most control of their schedule." ~LauraVanderkam
If you wait until the end of the day to do meaningful but not urgent things like exercise, pray, read, ponder how to advance your career or grow your organization or truly give your family your best, it probably won't happen. If it has to happen, then it has to happen first." ~Laura Vanderkam
"New research into that old-fashioned concept of willpower is showing that tasks that require self-discipline are simply easier to do while the day is young." ~ Laura Vanderkam
Michael Hyatt share morning people tend to: Make more money, be more productive, be healthier, and live longer and be happier and satisfied with their lives.
"I saw more clearly than ever that the first great and primary business to which I ought to attend every day was to have my soul happy in the Lord. The first thing to be concerned about was not, how much I might serve the Lord, how I might glorify the Lord; but how I might get my soul into a happy state, and how my inner man may be nourished…I saw that the most important thing I had to do was to give myself to the reading of the Word of God and to meditation on it." ~George Mueller
My Morning Routine Example:
Calendar check
Time with the Lord
Exercise
Shower and tidy the bathroom
Make the bed
Laundry started
Dishwasher emptied
Pets
Breakfast and clean up
Vitamins/supplements
Water for the day started
What's for dinner?
Check Hot Spots
Sit with my planner (and coffee)
Check email and schedule social media posts for the day
My Evening Routine Example:
Finish all the dishes
Quick Tidy
Check the calendar for tomorrow
Write out tomorrows to-do list
Get ready for bed
Layout clothes for the next day
Read, pray and journal
Worthy quotes:
A good morning starts the night before
Put on worship music as you work through your routines.
The purpose of the to-do list is to keep you focused on items you would like to accomplish instead of being distracted and moving through your day with no purpose.
Ask yourself questions like, "What has been working well or where do you see room for improvement?" or "What would you like to accomplish first thing in the morning or before bed?"
Keep what you like and change or get rid of what isn't serving you well to reach your goals in the morning or evening.
Don't be a slave to your ritual, very rarely will it go perfectly.
Start small, maybe just get up 5-15 minutes earlier a day. Add in one new item each month. Make small adjustments because even those seemingly small adjustments help to make your day more productive.
God is not more pleased with us on the days we rise early or less pleased with us on days we sleep late. We are accepted and approved because of Jesus Christ.
Scripture & References:
Psalm 90:14
Psalm 143:8
Matthew 11:28-30
Psalm 119:48
Related Blog Posts & Podcasts:
The Peacefulness of an Evening Routine
10 Things I Love About My To-Do List
Podcast Ep. 19: Benefits of Habits in Our Homemaking
Podcast Ep. 12: Simple Menu Planning Tips
Simple Chili Recipe – (with a Crock Pot Option)
Podcast Ep. 15: Prioritizing God's Word When Life is Busy
Books & Other Resources:
What the Most Successful People Do Before Breakfast by Laura Vanderkam
Val Marie Prayer Journal Collection
Where I purchase my supplements
Smarter Queue – to schedule social media posts
Redeeming Homemaking – My friend Nina's blog
Questioning Evangelism: Engaging People the Way Jesus Did by Randy Newman
The Autobiography of George Mueller
Thankful Homemaker Facebook group (there are some questions to answer before you get added)
SaveSave
SaveSave
SaveSave
SaveSave