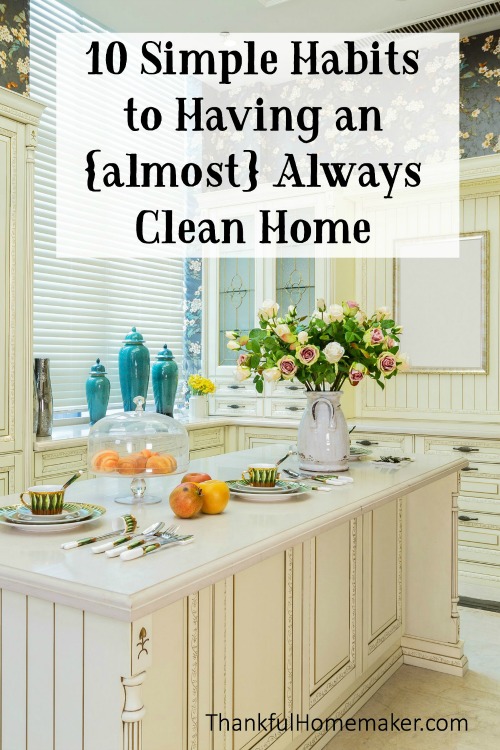 I have a confession to make. I used to be a harried housecleaner – meaning I had major messes to clean up before anyone would come over and I would dread the thought of an unexpected visitor. Having children and realizing I don't get any more hours in my day made me re-think and change some of my daily habits and routines.
Let me share some simple tips that have helped me always to have a home that is tidy – not perfect – but tidy.
Sharing some simple tips that have helped me always to have a home that is tidy - not perfect - but tidy.
1. Start your morning off with some specific tasks to get your day moving in a forward direction. Examples are getting a load of laundry started, empty the dishwasher, make the bed, etc.
2. Always try to make your bed daily – it takes up 80% of the room and instantly makes the room feel tidy.
3. Keep up with the dishes after every meal. Try to go to bed without dishes in the sink (not fun to wake up to a sink full of dirty dishes). It takes 15 minutes at most to clean up after a meal if you work together as a family. With an automatic dishwasher, it is probably even less.
4. An obvious one but usually neglected is put things away where they belong when you're done using them. Teach your children this skill when they are young too.
5. Never let clothes pile up. Put laundry away before the end of the day and put your clothes away at the end of the day. No piles of clothes in the bedroom.
6. Take the time to figure out a home filing system, so paperwork doesn't clutter your counters. You will have more peace of mind if you're not forgetting to pay bills or continually losing important papers.
7. Have a spot at your back door where family members can quickly remove shoes and coats with a place to put everything. Teach your children to use it too :).
8. Clean up as you go along through your day. Spot on the counter, wipe it. Spill, clean it up. Crumbs on the floor, sweep them up. It is much easier to do it as you go along instead of waiting until these messes become overwhelming and then you don't know where to begin. (If you're there now see – Where to Begin When You're Overwhelmed).
9. Continually declutter as you are tidying areas. Periodically clean out drawers, cupboards, closets and get rid of unused items. When there is a place for everything, it is easier to clean up and put things away. Remember, you cannot organize clutter.
10. Have some cleaning system in place. I do dust and vacuum weekly, and the kitchen seems to get a daily vacuum. It takes minutes and keeps dust and dirt at a minimum.
And a bonus tip – this one's a favorite: Before you leave a room take two minutes to tidy it up. (Fluff pillows, fold blankets, pick up books, toys, put games back, straighten tops of coffee tables, etc.)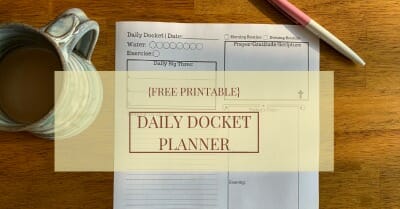 Related Posts:
Homemaking 101 Series
Cultivating Beauty in Your Home
5 Minute Daily Bathroom Tidy
SaveSave
SaveSave