Determining the Best Choices for Your Family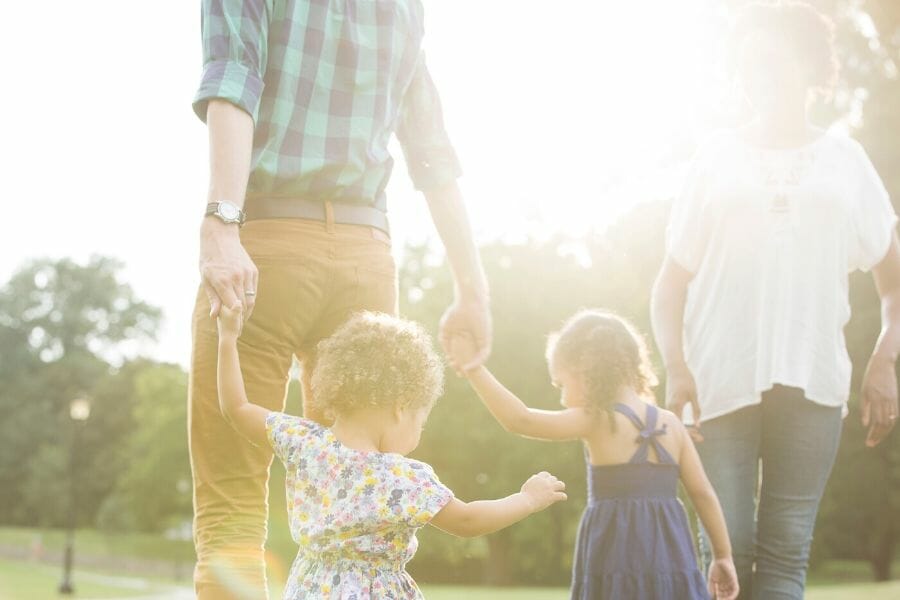 My children are grown, and I'm now watching my daughter raise her little ones in such a different time than I did. I didn't have internet, cell phones, or access to a thousand different voices coming at me, giving me advice on how to raise my family.
My only guidance as a wife and mother came from my husband and my own close family and friends. I couldn't do a Google search, read blog articles, or have access to a zillion different books. My choice was what was available at my local library or bookstore.
Please note that I was not a Christian when my family was young. I did not come to faith until later in life.
Now, as a Christian, the primary influence in raising my family is the standard of God's Word.
As I look back and picture a world without Facebook and Pinterest, I think it was a bit easier to raise a family and not fall into comparing yourself with others. It's not that it didn't happen, I just don't remember the mommy wars we see today and our online communities can be a big instigator as we are now all professionals and have the right way to do everything.
We are always going to have differing views on how to feed, clothe, educate, and care for our families. No two families are alike, and you are your own unique family that comes with its issues. You and your husband need to seek the Lord and determine the right choices for your family. Take advice from others, but don't let anyone tell you their way is the only way. There are many good choices, but we need to determine what the best choices are for our family, not what is best for someone else's family.
You and your husband need to seek the Lord and determine the right choices for your family.
This is a favorite quote from Susan Hunt and an excellent reminder to us all because there is always someone we are giving advice too:
"When a young parent gives you permission to give advice, you should give them permission not to take your advice. Always remind them that they are the parents whom God has entrusted with that child."
~ Susan Hunt – taken from Your Home a Place of Grace
It is good to learn and grow in your homemaking and parenting skills. Be teachable, seek advice, and do research, but I want to encourage you the standard is not your neighbor down the street—the standard you are to look to is Christ.
The best gift you can give to your children is a mama who loves to spend time in God's Word—a mama whose life is living out the fruit of the Spirit as she cares for and loves on her family.
As you age and your family ages, you will look back and wonder why you spent so much time worrying about things that really didn't matter. Age has a way of bringing the eternal view more into focus.
Our greatest goal as parents is to pray to raise children who know and love and serve the Lord. The best hope we have of doing that is by being parents who know and love and serve the Lord.
May you take the time to encourage a young mama in her role. Her days are tough enough, and she doesn't need criticism—she needs a hug and reassurance that she is doing a great job.
Is there someone you can encourage today or make their load a little lighter? Is there a young mama you can pray with or share a scripture that will be a help to her? What are you waiting for?
Therefore encourage one another and build one another up, just as you are doing.
~ 1 Thessalonians 5:11
Related Posts:

Learning from Elisabeth Elliot: A List of Resources