Where to Begin When You're Overwhelmed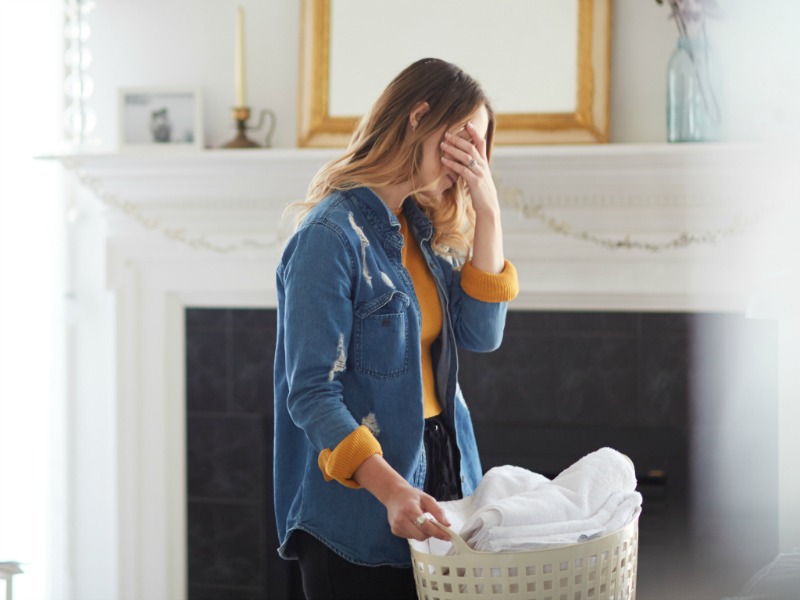 I want to address those readers out there that are overwhelmed.
Maybe you're the reader who is drowning in clutter and chaos.
Maybe you're the reader who has some semblance of order but just can't seem to get anything productive done from day to day to keep the clutter and chaos under control, so you have to spend days at a time trying to gain order back.
You may be the reader who never had the care and keeping of your home modeled for you by your mother or an older woman.
Most of my home keeping has been self-taught from books and websites that I have gleaned and learned much from over the years. My grandmother was a beautiful example to me of how to keep a home but most of my time was spent with her when I was little.
When my husband and I first got married, we moved away from family for his job, so I was on my own in figuring out cleaning, shopping, laundry, meal planning and caring for my children and husband. Before we were believers, I read a lot of Alexandra Stoddard's books. They were lovely and taught me how to work beauty into the everyday moments of life. I still refer back to Living a Beautiful Life often.
I know there are many of you feeling drowned in chaos and not doing anything about it because you don't know where to start. Let me help you by telling you just to begin. You have to do something. The dishes won't magically disappear; laundry doesn't jump into the washer by itself and meals don't automatically appear at mealtime without some thought, planning, and preparation.
The Lord desires for you to care for your family and your home. (See How Well Do You Manage Your Home.) This is your domain and the area He has given you to care and keep. So many times we can find ourselves sitting there in self-pity (I've been there) and isn't getting anything accomplished.
There are many days that I don't feel like doing dishes, cleaning the bathroom or putting laundry away. Let's face it, it's not that exciting, and there aren't any awards given for how many times you do it or how well you do it.
The dishes won't magically disappear; laundry doesn't jump into the washer by itself and meals don't automatically appear at mealtime without some thought, planning, and preparation.
Listen I understand there are hard days and the task can seem like too much. My dear ladies, we can spend all our time grumbling and complaining about the tasks before us or we can honor the Lord and do our work as unto Him. God is ultimately the One we are working for and our calling as Christian women is to honor Him in all we do.
The reality is it has to be done and Mama it is your job to do it. This is your calling as a wife and mother (Titus 2:3-5). So I'm not going to give you any excuses here but encourage you to "Do the next thing." You can enlist the help of your children who are old enough to help with the household chores – this is a good thing. My husband is a huge help around the house for me and is always ready to help where needed.
It doesn't mean you're going at it alone but someone has to get things started and this usually does fall on us women as keepers of our homes. But let me state, if you find yourself having to go it alone, can you offer it up to the Lord as a sweet sacrifice and do as we talked above, doing all your work as unto the Lord rejoicing and giving thanks in all things? If you're in Christ I know you can because it is the Lord at work in you and He has not left us alone but put His Spirit within us so we are not without help but given the Ulitmate Helper.
3 Older women likewise are to be reverent in behavior, not slanderers or slaves to much wine. They are to teach what is good, 4 and so train the young women to love their husbands and children, 5 to be self-controlled, pure, working at home, kind, and submissive to their own husbands, that the word of God may not be reviled. ~Titus 2:3-5
Let me walk you through some basics of where to begin when you don't even know where to begin:
(This is just a place to start – take it one step at a time, maybe one step a day but please begin)
–Start by taking care of all the dirty dishes in the sink. Next, wipe down and tidy the kitchen counters. Put out some clean dish towels when you are all finished and try to go to bed without any dishes in the sink.
–Throw a load of laundry in the washer (or re-wash that load that's been in there a few days) and finish it all the way through. That means dry, fold, and put away. Yes, doing a load of laundry entails all those steps. If you can only get through one load a day and get it put away – then only do one load a day!
-Take a peek in that bathroom and make sure it is stocked with necessary supplies. Give it a good clean and put out fresh towels. (See Deep Cleaning Your Bathroom or Five Minute Bathroom Tidy)
-What does your front entry look like where company comes in? Can you tidy it by dusting, sweeping the floor, making sure the entry rug is clean, and there is a place for visitors to put their coats?
-What about your family room? Can you find a place to sit? Only keep in the room what needs to be in the room. Make sure family members take their belongings to their rooms every evening before bed. Give it a quick pick up, dusting and vacuum. Don't even deal with decluttering at this stage.
–Could you take it one room at a time and just clean the surface areas that are visible? Take the time to tidy the bedrooms and make sure there are clean sheets on the beds. Does your family have clean towels to use?
It Takes Hard Work:
You cannot even begin to organize if you have lots of clutter. Don't worry about the cupboards until you can manage the day-to-day clean-up, laundry, and meals. When you begin to have a routine and some sense of order, make a list of areas you would like to declutter.
Always declutter before you even start to organize. So many people go out and buy all these fancy containers and storage bins when they may not need for them once they determine what they are keeping, throwing away or giving away. Those are your three categories when you declutter – Keep, Throw Away & Giveaway. (See Bringing Order to Our Homes – or Podcast Ep. 14: Simple Tips for a Clutter-Free Home.)
Keeping a home is work, there is no way around it. It is not going to happen if you just sit around on the computer all day or sit around making lists of what needs to be done but never doing it. Listen, I love to make lists, and I can find myself making them and never acting on them.
It takes discipline. There are no unique skills required to wash dishes or do laundry. You just have to do it. Every day you put these tasks off, the piles just build, and it gets harder and harder to begin.
You have to start somewhere, and I hope to encourage you to start.

Having a home with a sense of order and cleanliness will be a blessing to your family. It is teaching your children how to be good stewards of the house and belongings the Lord has blessed you with. It is showing your husband you are thankful for the home he has provided for you. It will save you money by being organized, so you know what you have on hand and not buy duplicates. You will spend less time running all over trying to find items you've lost – eventually you'll have a place for everything. You will see yourself practicing biblical hospitality by inviting others over. These are just a few benefits.
I genuinely work and function better in my home when there is a sense of order.
Will you ponder and pray and ask the Lord to help you begin to care for and manage your home well?
Help in Getting Started:
I have several posts that may be a help to you. My Morning and Evening Routine posts are great places to start. Read How Well Do You Manage Your Home and spend some time in my Homemaking 101 Series posts.
Listen to my podcasts on, Cleaning Schedules, Decluttering, Benefits of Habits in Your Homemaking and The Routines of the Day. You can subscribe to the weekly podcast here.
Subscribe to the blog for weekly encouragement in your inbox, a monthly newsletter and receive two free eBooks.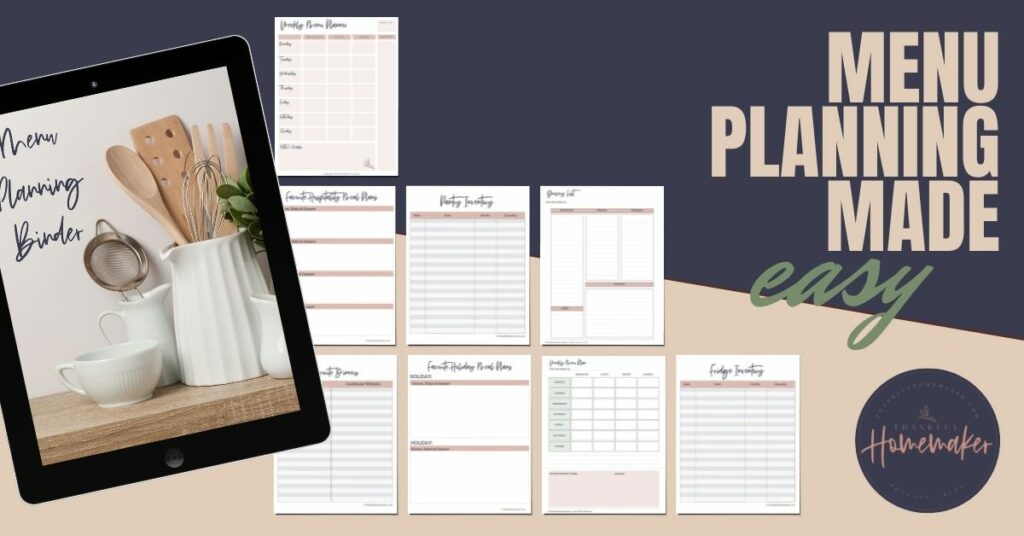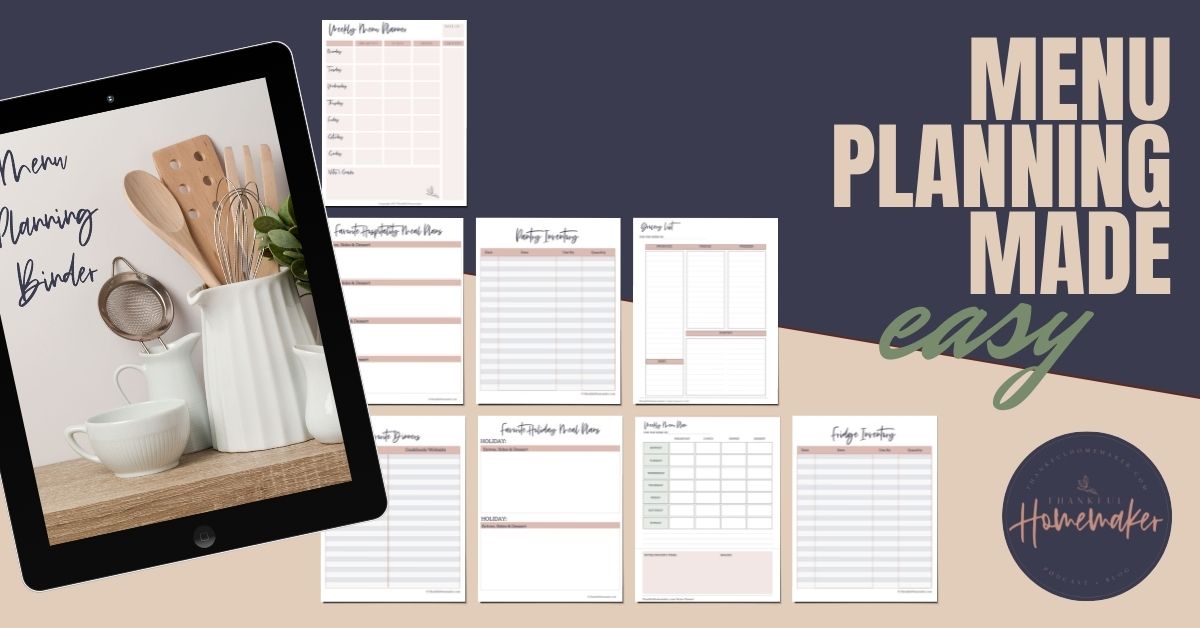 "The way to do a great deal is to keep on doing a little. The way to do nothing at all, is to be continually resolving that you will do everything." ~ Charles Spurgeon
"One expression in Titus 2 deserves special notice. It is the word homemakers. The Greek word is oikourgous, which literally means "workers at home." Oikos is the Greek word for "home," and ergon means "work, employment." It suggests that a married woman's first duty is to her own family, in her own household. Managing her own home should be her primary employment, her first task, her most important job, and her true career."
~ John MacArthur
Related Links:
Podcast Ep. 16: Simplify Your Housekeeping with a Cleaning Schedule
Podcast Ep. 14: Simple Tips for a Clutter-Free Home
Podcast Ep. 2: Delighting in Being a Worker at Home
Podcast Ep 12: Simple Menu Planning Tips
SaveSaveSaveSave
SaveSave
SaveSaveSaveSave
SaveSave
SaveSave