My Favorite Cleaning Tip of the Day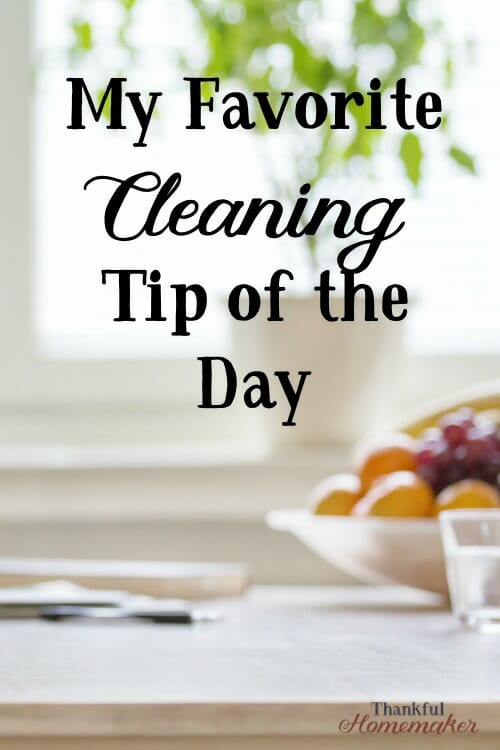 If it bothers you, clean it. It's that simple.
I have my daily and weekly routines but it is very rare that I get through them all. Most of my days are spent keeping up with the day to day messes of life with a family. Morning and Evening routines are pretty stable for me even on difficult days but the daily and weekly routines are flexible.
So back to the tip of the day. "If it bothers you clean it." If you notice the light fixture in your bathroom is dusty and you have a few minutes to spare, clean it. Fingerprints on the light switch plate? Wet paw prints in the foyer? Give them a quick wipe. Did you empty the garbage can to realize it needs a bit of attention? Give it a quick wipe down. Can you write your name in the dust on the coffee table, dust it. Most of these tasks take five minutes or less but it is still keeping you moving forward in taking care of your home. Perfection isn't the goal here but a home that is in working order.
"If you want to make room in your life for peace and patience, take small steps on organization, know the value of time. Snatch, seize and enjoy every minute of it!"

~ Emilie Barnes
Need a Bit More Help in Your Homekeeping?
If you'd like a bit more encouragement in your homekeeping, put on your headphones and listen in: