Homemaking 101 Series: Encouragement Along the Way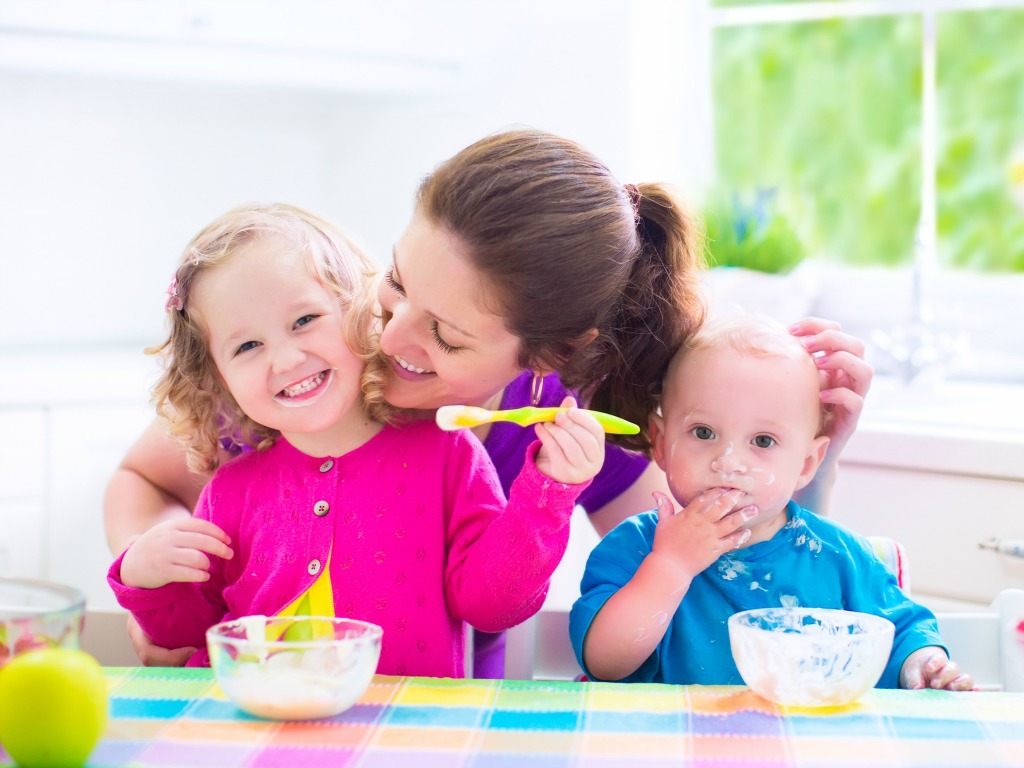 Sometimes when we're reading a Homemaking Series, we might think the ladies who write these have every part of their lives together. Let me be the first to tell you; I don't have it all together.
Some people may say I'm hypocritical by writing about something I haven't mastered in my own life, but my reason for writing is because it is an area the Lord continues to grow me in. If bloggers only wrote about areas they have mastered, then there probably wouldn't be too many blog posts.
I can assure you no one has a perfect marriage, family, or home while living on this fallen earth but that doesn't mean we just throw in the towel and stop trying. I am reminded in God's Word to persevere and work heartily as unto the Lord, and this includes my normal day-to-day life of caring for a family and home.
For me, this is the majority of my time taking care of my family and home. It doesn't mean I don't have ministry needs outside my home it is just the reality that home is where most of my time is spent.
When I write a blog post, it is an encouragement to me to press on and strive towards Christ-likeness with the work of the indwelling Spirit within me. While I'm on this earth, in this body of flesh, I will never reach an area of perfection in anything. My encouragement as a wife, mother, and blogger is to continue to encourage us to press onward towards the goal and not give up because we don't see the results we would like to.
"God is always doing 10,000 things in your life, and you may be aware of three of them." ~John Piper
My heart's desire is to love my husband and family well. To manage my home well. To be kindhearted sharing the love of Christ always. To respond with an attitude that is honoring to the Lord. To make good use of the time the Lord has given me. To be hospitable and meek in spirit. The reality is – I fail daily.

My greatest comfort in this world is that Jesus Christ is enough. He is enough on the days when everything goes wrong and on the days when it seems that everything is falling apart. There is no greater news than I have been forgiven. I am a child of the King, my sins have been forgiven, and heaven is my eternal home. This great news keeps my eyes on the eternal and reminds me of the important calling I have from the Lord as a wife and mother.


Let me share with you some of my weaknesses and alongside them are the blog posts I've written that speak truth into my life:
I don't get dressed every morning, and I sleep in sometimes – Homemaking 101 Series: Getting Dressed
My response to my husband is not always kind – Are You Kind to Your Husband?
Some weeks go by, and I have failed to menu plan – What's for Dinner? (Actually, that may be the question that night.)
I don't weekly bless my home every week – Weekly Home Blessing
I am created to be a helper to my husband – that doesn't happen so well every day – 18 Ways to Be Your Husband's Helper.
Some days I have been to "busy" to pray – Busyness is not Godliness
Many a Sunday we are rushing out the door in the morning – Preparing Our Families for Sunday Morning Worship
I struggle with the sin of comparison. I need this reminder daily – The "If Only" Syndrome
I don't always resist gossip – How to Resist Gossip
This list could go on for quite a while, but the point I want to make is I write because these are areas the Lord continues to challenge and grow me in. The Lord is continuing to change me as I spend time with Him in His Word. He works in me as I deal with the everyday trials and difficulties of life in this fallen world. He works in me as I celebrate the many joys of this beautiful life He has gifted us with.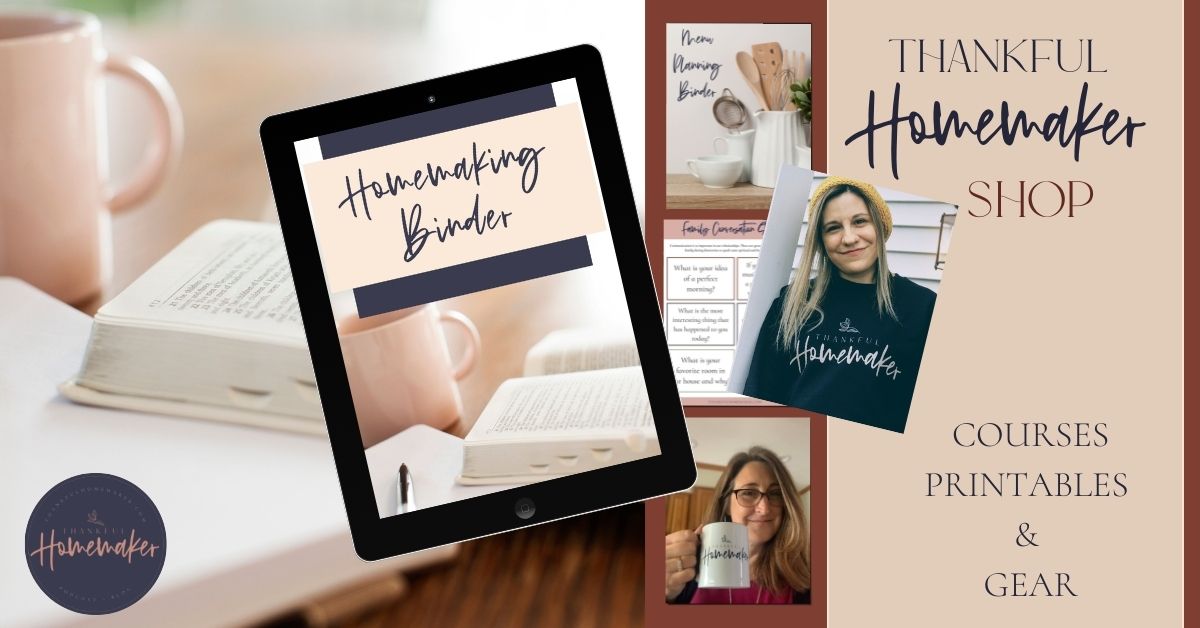 I share in this little community not to have you think I have it all together but to remind you that you are not alone in your struggles.
Even better, as in the spirit of Titus 2, I want to be an encouragement for us to grow in the areas of loving our husbands and children, being keepers of our homes, being self-controlled and submissive to our husbands so God's Word will not be reviled

together

.
Let's keep striving and working and encouraging each other to live lives that bring honor and glory to the Lord. As Christians, our desire is not to have a perfect family or home as a trophy for all to see but to point others to Jesus Christ. We do that by living lives that honor Him and sharing the truth of His Gospel to a lost world around us. He doesn't leave us alone – He is with us always!
As Christians, our desire is not to have a perfect family or home as a trophy for all to see but to point others to Jesus Christ.
Share your struggles with each other but don't leave each other there. Spur one another on towards love and good deeds. Encourage your sisters in the Lord to live by and abide in His Word.
All Scripture is breathed out by God and profitable for teaching, for reproof, for correction, and for training in righteousness, that the man of God may be complete, equipped for every good work.
2 Timothy 3:16-17
give thanks in all circumstances; for this is the will of God in Christ Jesus for you.
~ 1 Thessalonians 5:18
"This job has been given to me to do. Therefore, it is a gift. Therefore, it is a privilege. Therefore, it is an offering I may make to God. Therefore, it is to be done gladly, if it is done for Him. Here, not somewhere else, I may learn God's way. In this job, not in some other, God looks for faithfulness."
~Elisabeth Elliot
Related Resources:
Podcast Ep 6: What Does Self-Discipline Look Like in Our Homes?
Treasuring Christ When Your Hands are Full: Gospel Meditations for Busy Moms by Gloria Furman